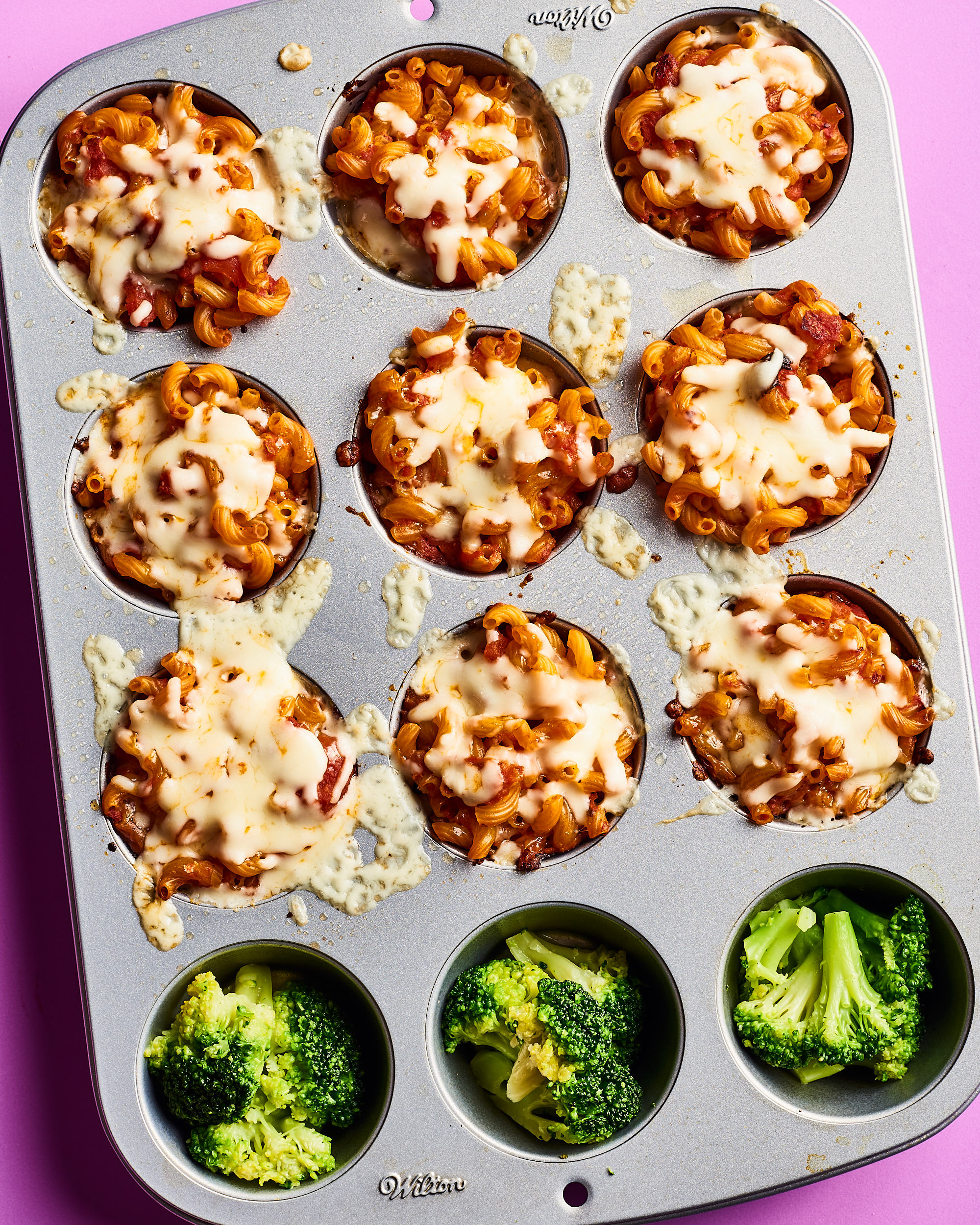 It recently occurred to me that if I made my pasta bakes smaller, I could skip the boiling pasta business and get to the warm, crispy-edged, cheese-covered pasta faster. Besides saving a step, baking your pasta in a muffin pan also turns a scrappy box of pasta and some frozen broccoli into a dinner that your kids will delight in.
Like all Miracle Meals, this dinner is short on ingredients and time, but delivers big on fun and satisfaction.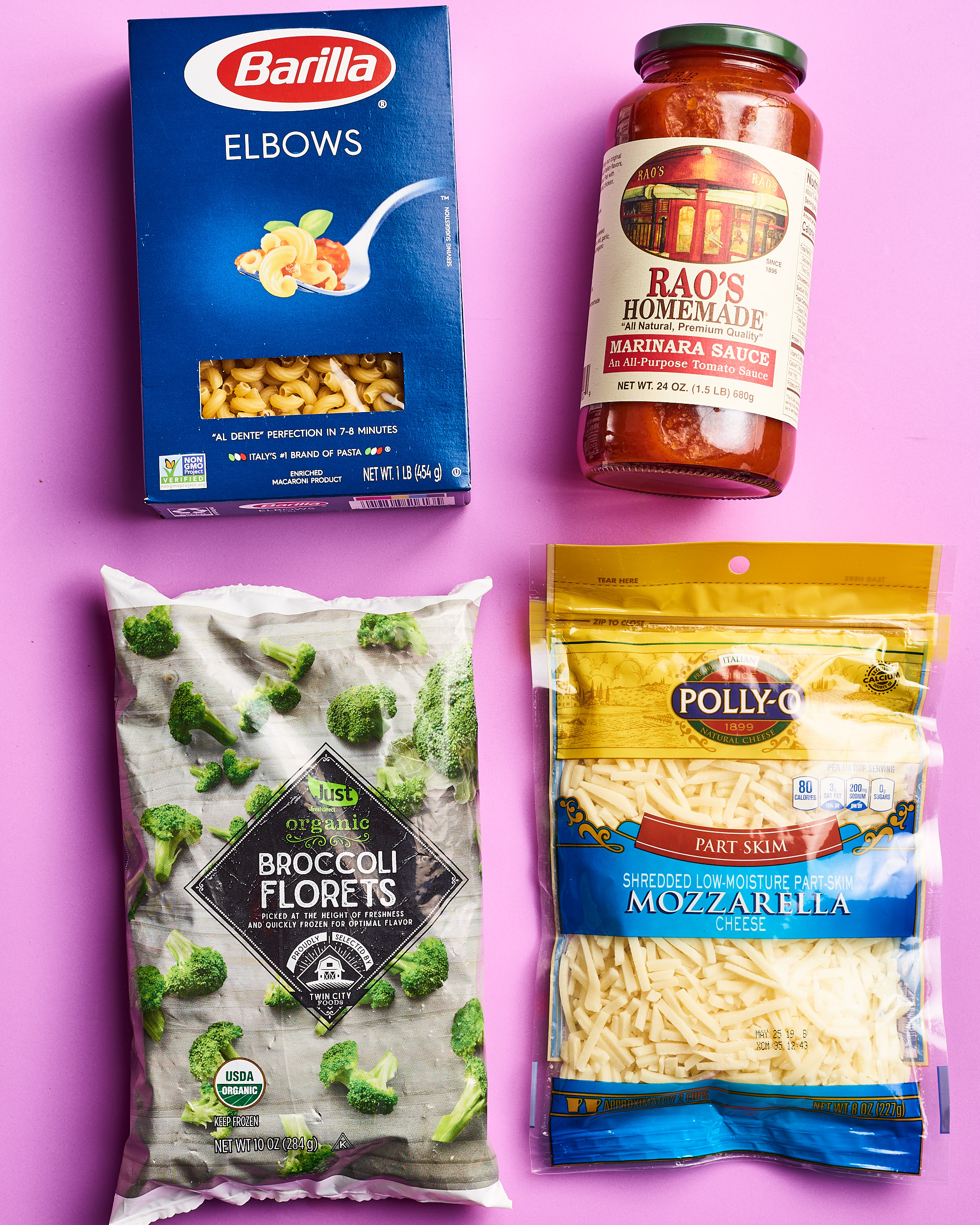 Pasta + sauce + broccoli is such a staple in my house that I've long been looking for ways to make it easier or tastier — and baking it in a muffin pan does both. By loading up each tin with small, fast-cooking pasta noodles and lots of sauce, these mini pasta "muffins" cook up in less than 20 minutes, and skip the step of boiling water.

Miracle Moment
I love that this pasta bake requires zero boiling, but what I love even more are the crispy tops and edges created by the muffin tin. Let these cool for just five minutes, then pop them out of the pan. My 4-year-old has deemed them "pasta cakes!"
What Is a Miracle Meal?
Miracle meals are the meals we pull off despite the failure of our best-laid plans; the dinners we can get on the table in 10 minutes; the meals made from pantry staples. Miracle meals are just as much about the cooks as they are about the eaters. At Kitchn, a Miracle Meal recipe only uses basic kitchen equipment and no more than five ingredients, with just 40 minutes (or less) of hands-on cooking time.
Miracle Meal: No-Boil Baked Pasta Cups
Ingredients
8

ounces

dried small pasta, such as elbow or small shells

2

cups

pasta sauce

1

cup

shredded mozzarella and Parmesan blend

8

ounces

frozen broccoli
Instructions
Heat the oven to 375 degrees F. Coat a standard 12-cup muffin pan with nonstick spray. Divide the pasta evenly between 8 or 9 of the cups. Cover each of the cups with 1/4 cup pasta sauce and 1 tablespoon of water and gently stir to combine. Cover the pasta-filled cups with foil and fill the remaining cups with the frozen broccoli.

Bake the pasta for 25 minutes, then remove the foil, sprinkle the cups with the cheese, and bake for 5 to 8 minutes longer, depending on the shape and size of your pasta.
Source: Read Full Article