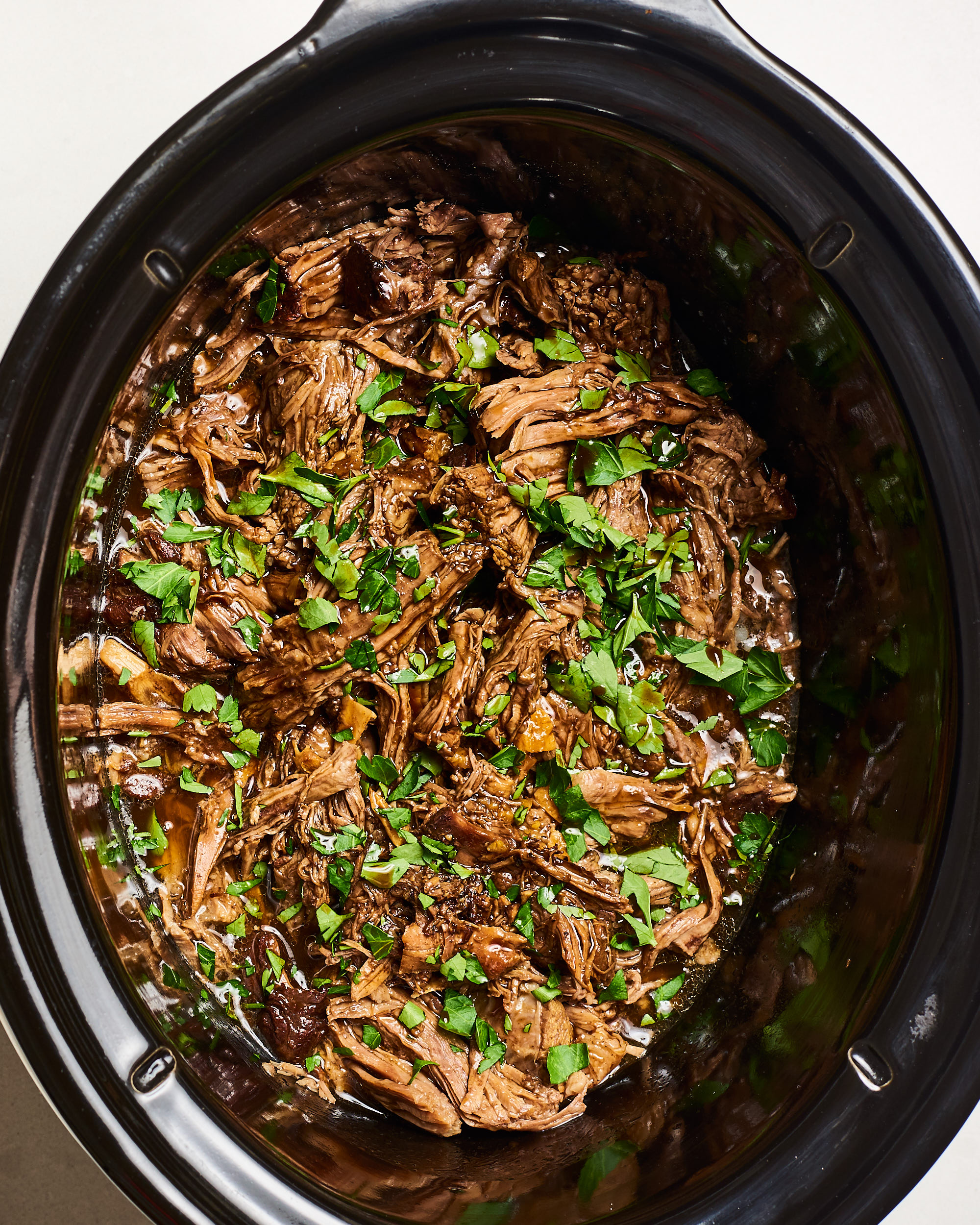 Don't wait a minute longer before making one of our easiest-ever drop dinners. You'll thank me when the sweet and savory smell of this tangy balsamic beef wafts from the kitchen and greets you at the front door, providing the best kind of reminder — that dinner for the whole family is cooked and ready for eating.
In classic drop-dinner fashion, you'll add the beef and a simple five-ingredient pantry sauce straight to the slow cooker in the morning, then leave it to cook all day so that it's waiting for you when you come home.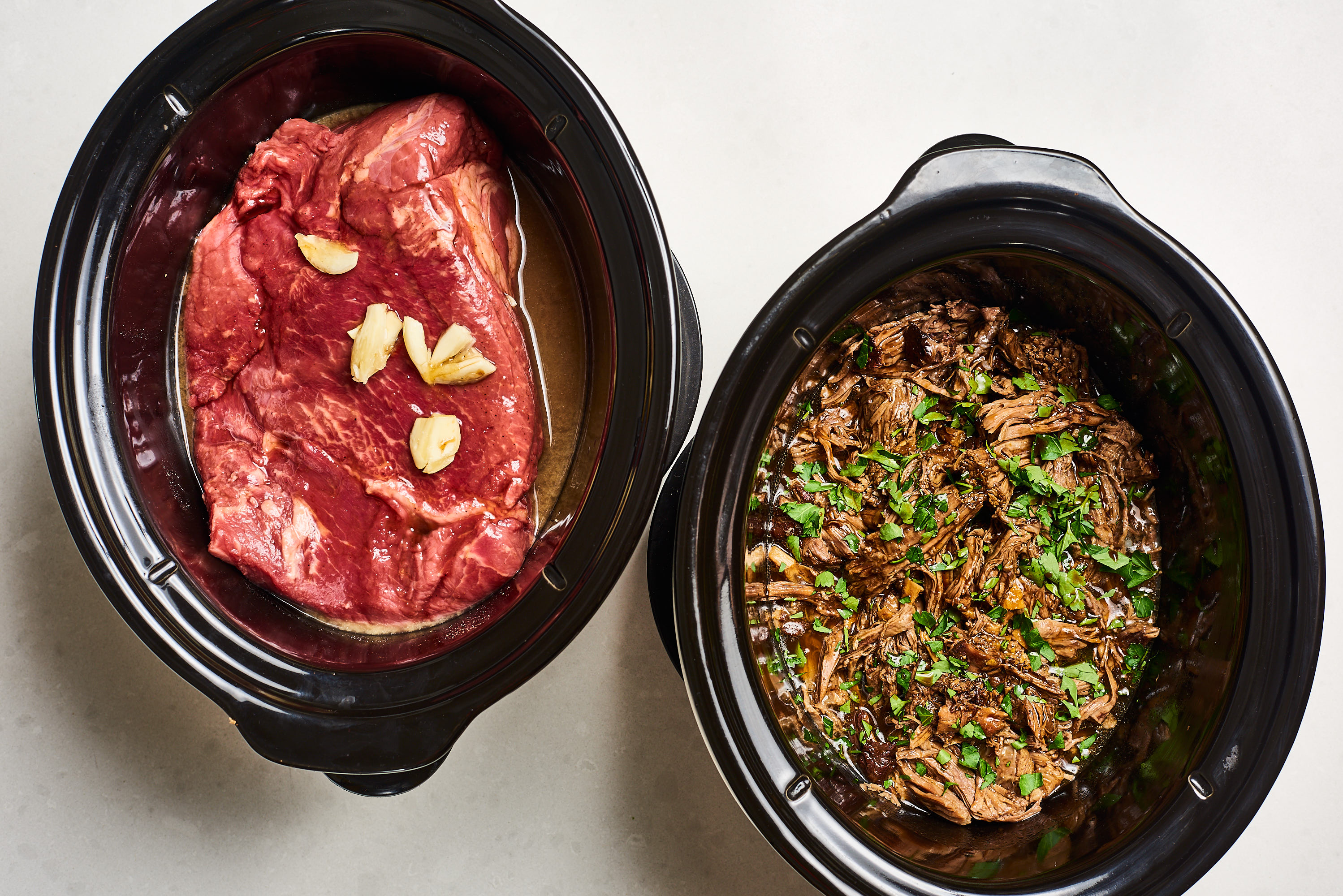 Serving Shredded Balsamic Beef
All that's left to do before sitting down to dinner is to shred the beef and decide how you want to serve it up. As for shredding, there's no need to get out a baking sheet, cutting board, or extra plate. After an all-day cook the beef is so tender that it easily falls apart with the gentle pull of a fork and can be shredded directly in the slow cooker.
The beauty of this super-savory shredded beef is its versatility. Pile it onto a roll with extra sauce from the slow cooker and maybe some cheese, similar to a French dip. Or spoon it over egg noodles or cauliflower rice, or turn it into a rice bowl with some leftover veggies.
Slow Cooker Shredded Balsamic Beef
Ingredients
1/2

cup

low-sodium beef or chicken broth

1/2

cup

balsamic vinegar

2

tablespoons

packed light brown sugar

2

tablespoons

Worcestershire sauce

3

cloves

garlic, smashed

1

(3-pound) beef chuck roast

Kosher salt

Freshly ground black pepper

Rolls, for serving (optional)
Instructions
Place the broth, vinegar, sugar, Worcestershire, and garlic in a 6-quart or larger slow cooker and stir to combine. Generously season the beef all over with salt and pepper. Add to the slow cooker and spoon some of the sauce over top. Cover and cook on the LOW setting until the beef is knife tender, about 8 hours.

Use two forks to shred the beef in the slow cooker, or transfer the beef to a rimmed baking sheet or cutting board to shred with 2 forks. Return the beef to the slow cooker and mix with the sauce.
Recipe Notes
Storage: Leftovers can be refrigerated in an airtight container up to 4 days or frozen up to 2 months.
Source: Read Full Article