National Doughnut Day (June 7) is almost upon us, you guys!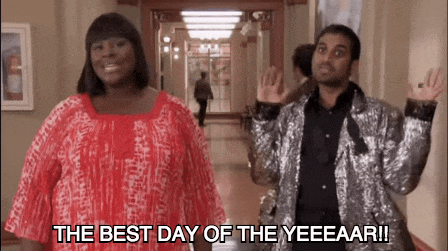 Like other companies around the country that are observing the occasion with crazy freebies and deals, Walmart is celebrating in a big way.
The chain plans to give away 1.2 million glazed doughnuts this Friday, according to a press release. To snag your free sweet treat, all you have to do is head to the bakery section of your local Walmart Supercenter or Neighborhood Market. Obviously, you can't be greedy—there's a one-doughnut-per-person limit.
"With 4,000 Walmart stores getting in on the giveaway, you can bet it will be the sweetest Friday ever," the release states.
If one glazed doughnut from Walmart won't be enough to satisfy your National Doughnut Day cravings, you can make a pit stop at Dunkin' to get a free classic doughnut of your choice with a beverage purchase.
"Donuts are part of the American story and hold a special place in our popular culture, so we believe a day for donuts is a day for America," Dunkin' U.S. Chief Marketing Officer Tony Weisman said in a statement. "This National Donut Day, we encourage Americans to take a moment to 'Dunk Out,' recharge and enjoy their favorite donut variety at Dunkin'."
Source: Read Full Article