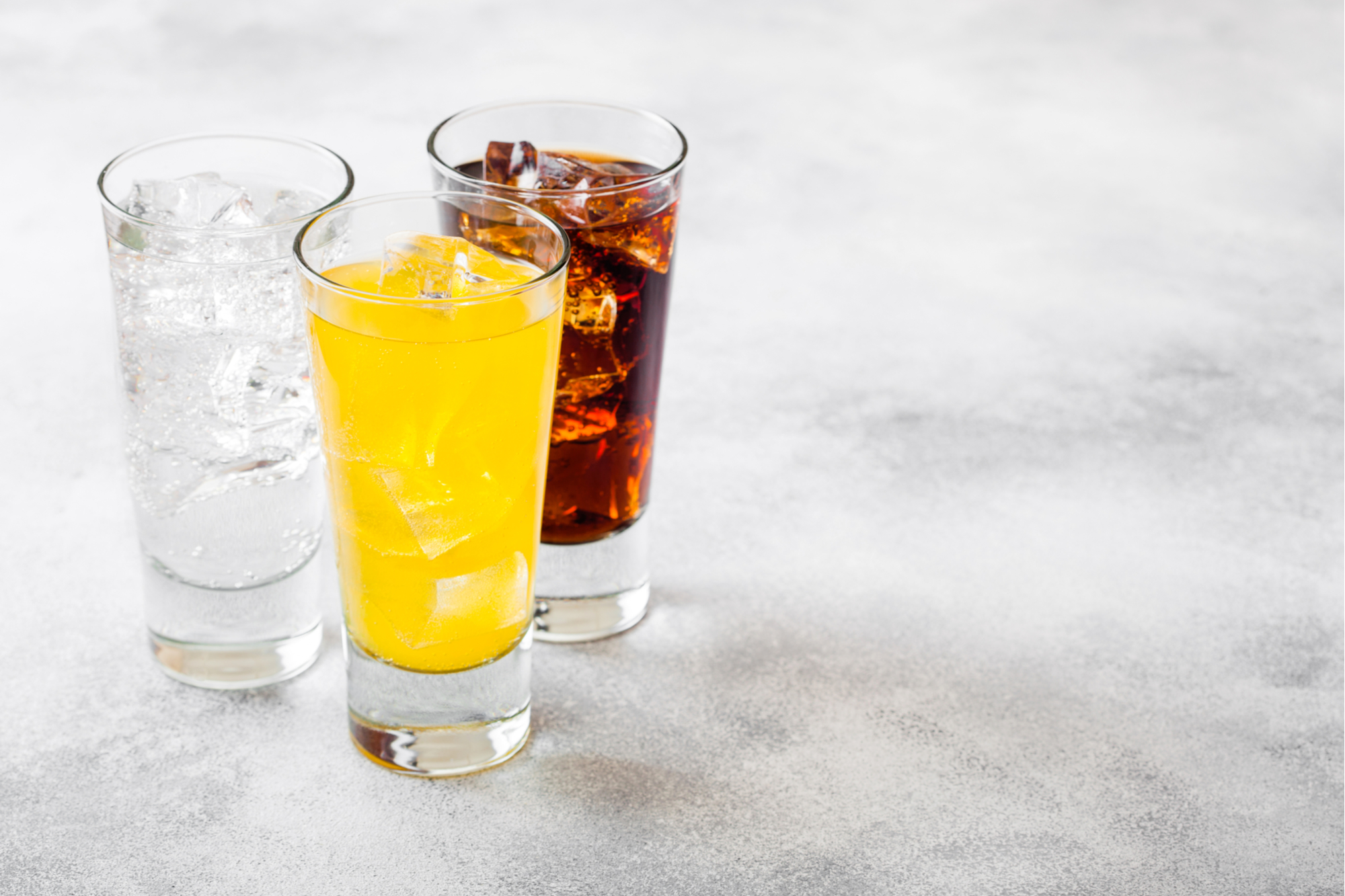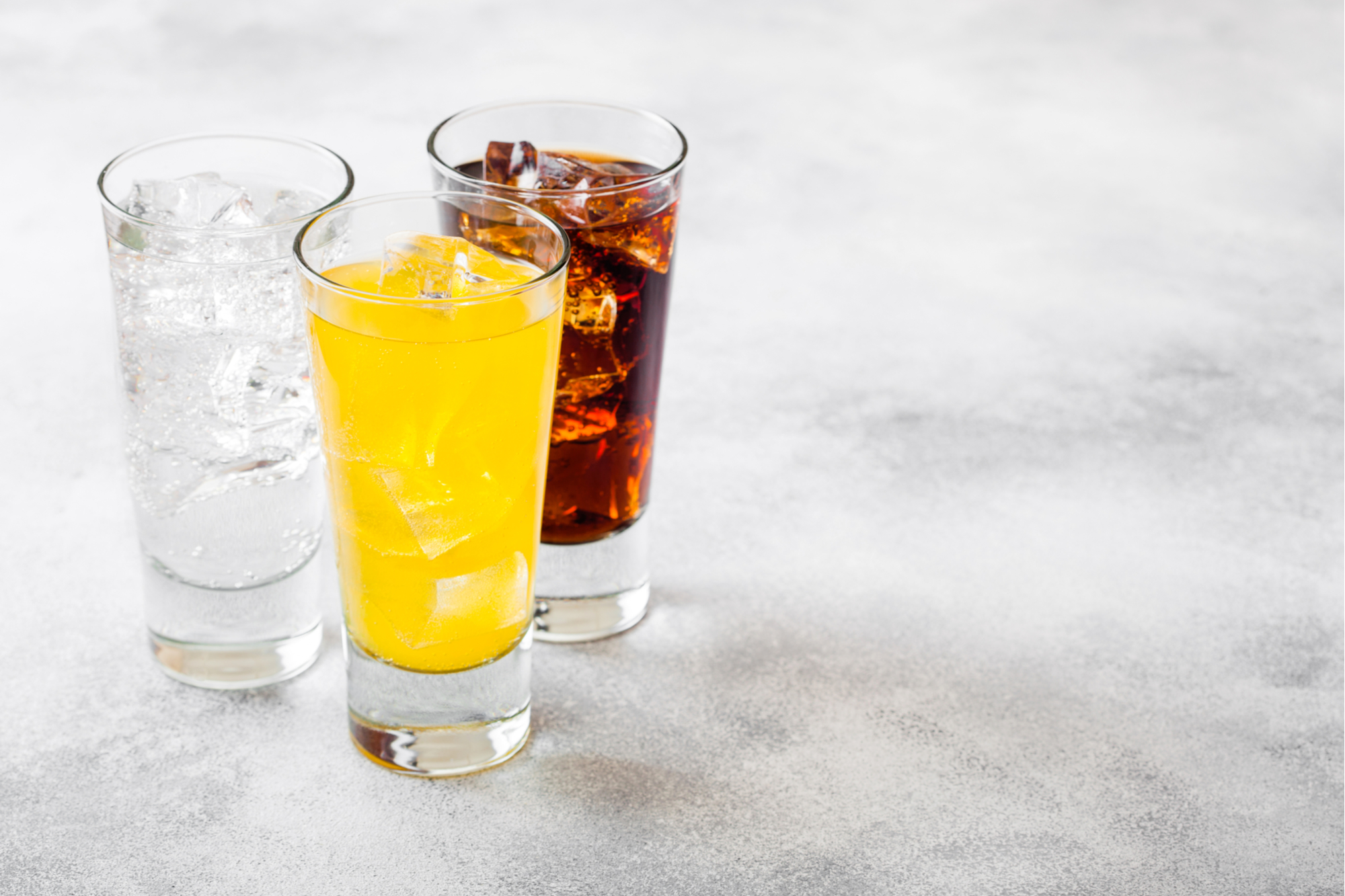 Traditional cleaning solutions are great, but your pantry is full of everyday items you can put to work when you clean. You already know about keeping blackboard chalk around for treating stains and using cream of tartar to clean your brick fireplace facade. So what's the deal with using cola to clean?
Before you whip out your 12-pack of Diet Coke and go to town on your kitchen, keep in mind that certain sodas work better cleaning specific surfaces. Here are a few suggestions to get you started.
1. Your drains and toilets
Carbonation from soda is a great gunk-remover. Simply pour a big glug of soda down the drain, and then rinse with hot water. For cleaning toilet bowls, lots of people claim the phosphoric acid in Coca-Cola is magic in the toilet bowl, but any soda should do the trick.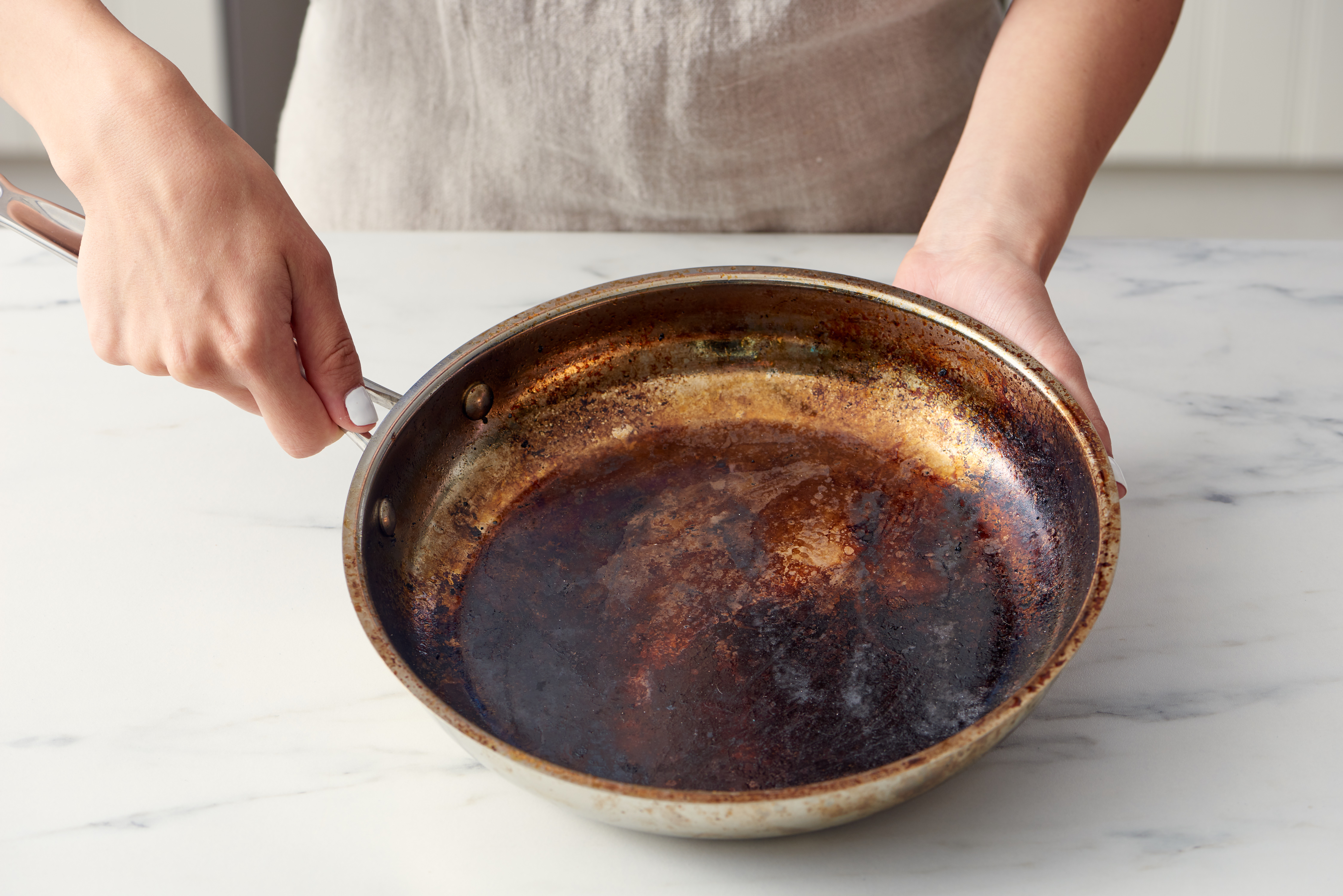 2. Your pots and pans
If your cookware has seen better days, grab a soda. Just pour one or two cans of any type into a pot or pan, then let it simmer for around an hour. This trick works especially well on cookware with burns.
3. Your dirty, greasy laundry
Adding a can of clear soda (like Sprite, 7UP, or Sierra Mist) along with your normal detergent when you wash can do wonders for degreasing clothes with oily stains from lipstick, greasy food, or oil splatters in the kitchen.
4. Hair with gum stuck in it
Soda is a tried-and-true weapon against gum in hair: Fill a shallow bowl with any kind of soda, then soak the sticky hair before attempting to remove it. Just make sure to lather up with shampoo afterward.
5. Rusty surfaces
Rust spots in your bathtub? It happens to the best of us. The same phosphoric acid that cleans toilet bowls well can do wonders for rusty surfaces (including the chrome on your vehicle). Soak an abrasive sponge in a little bit of cola, then wipe the rust.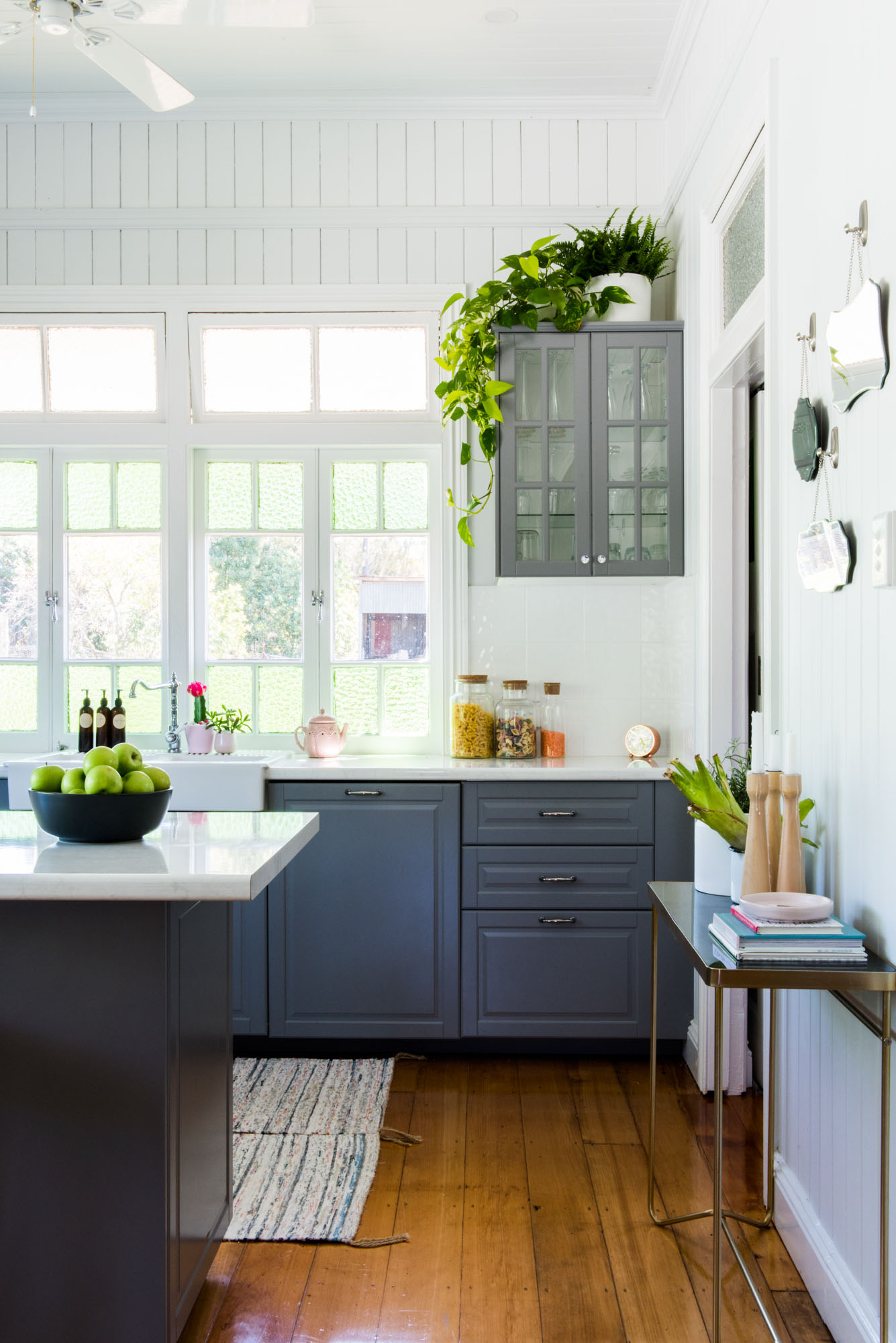 6. Your mirrors and windows
Phosphoric acid to the rescue again, this time for your glass! Soak a paper towel in Coca-Cola and wipe down any glass surfaces that need a refresh, from windows and mirrors to glasses. But don't forget to clean with water afterward so they don't get sticky.
7. Your carpet
Coca-Cola is notoriously good at removing marker stains from carpeting or rugs. Before you bring out the big guns for removing your kid's masterpiece, try a little Coke on it. If your carpet is light, though, it may be better to try something else, or rinse the Coke immediately with water.
8. Your car battery
The acid in carbonated drinks packs a punch in removing corrosion from car batteries. Simply pour a single can of soda over your car's battery. Just make sure to remove any excess soda with a wet cloth or sponge when you're done. Apparently, flat or clear sodas don't work as well as dark sodas for this trick.
9. Your icy windshield
It's not exactly cleaning, but clearing off a windshield in the winter (it will come back!) takes some torque. Introduce a can of Coca-Cola to the picture, and the work is nearly done. Here's how it works: Grab a can of cola and pour it over the ice on your windshield. Wait a few minutes, and the ice should melt to slush, which is much easier to clear off your car.
If you live in a warmer, ice-free climate (lucky!), you can use your Coca-Cola on a washcloth to remove bugs or other grime from your windshield.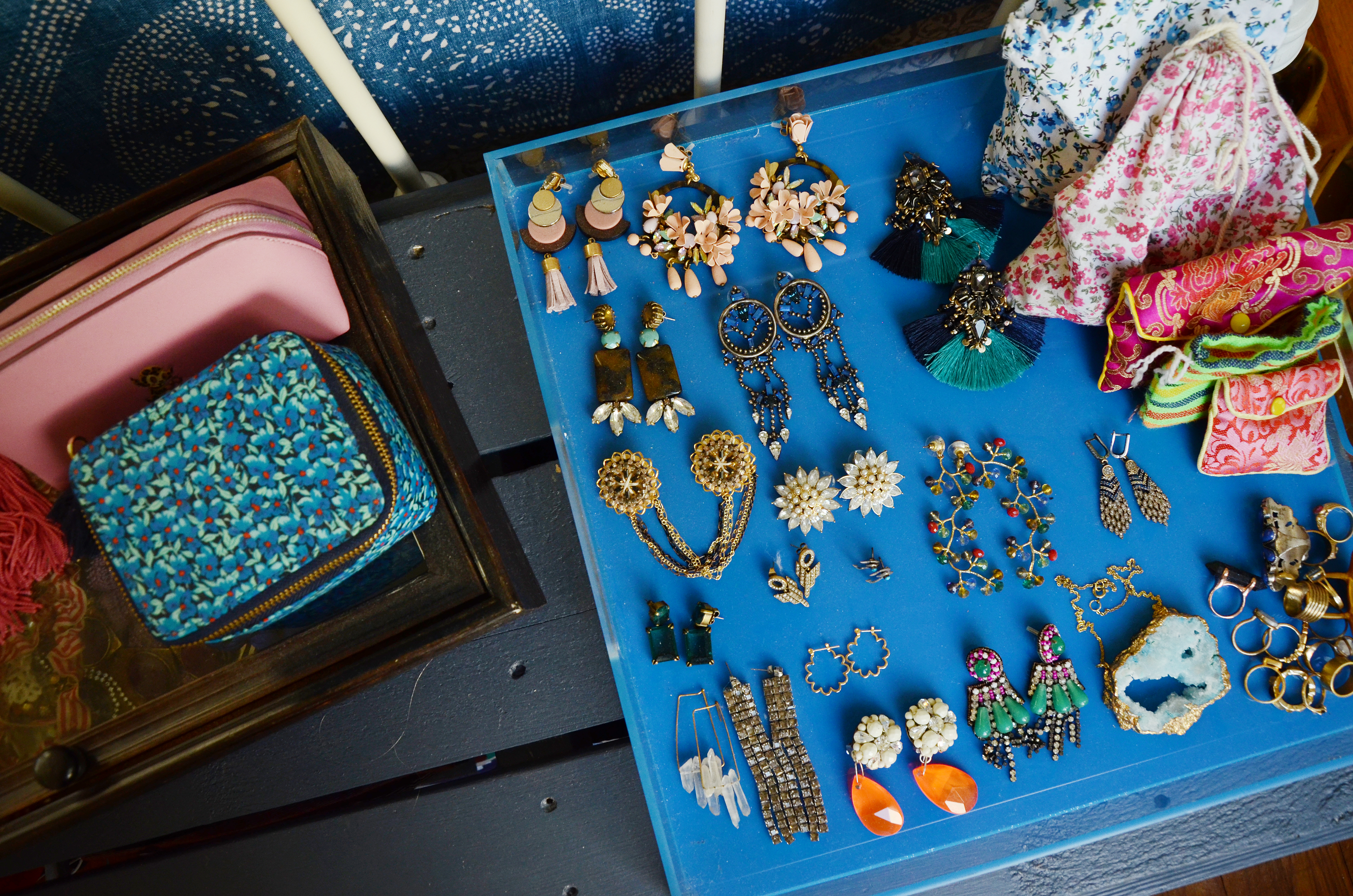 10. Your jewelry
Want to restore the shine on a silver necklace? A can of lemon-lime soda should do the trick. All you have to do is soak your sterling silver or silver-plated accessories in a bowl or cup full of Sprite, 7UP, or Sierra Mist, and let the citric acid and carbonation work their magic over the course of an hour. After rinsing with water and drying, your jewelry should be as good as new.
11. Old coins
If you're a coin collector or just want to rejuvenate old, tarnished coins, soak them in dark soda for five or 10 minutes. Voila! Shiny quarters.
This post originally ran on Apartment Therapy. See it there: 11 Unexpected Things You Can Clean With Soda
Source: Read Full Article