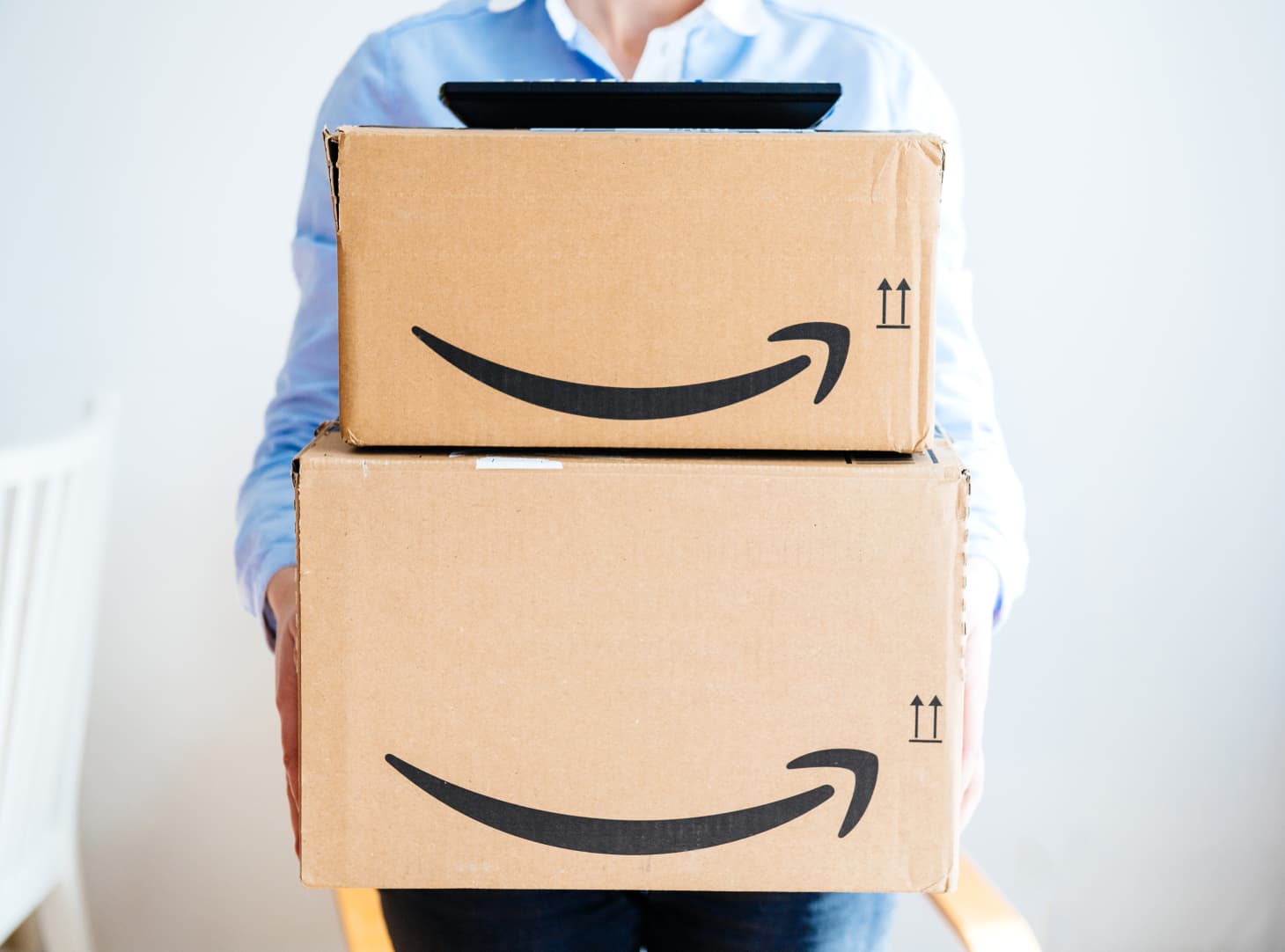 When I asked the general public to share the single best perk of having an Amazon Prime membership (other than two-day shipping), my head swirled with possibilities of what that perk might be. Would it be the Prime-members-only Whole Foods discounts? Prime Day deals? Those fancy Dash buttons that let you order more toilet paper … from the toilet?
As it turns out, there are a handful of reasons why people love their Prime memberships — aside from the whole speedy delivery thing. According to members, here's what makes Amazon Prime so, well, prime. (Note: These perks were named again and again, but for simplicity's sake, we're only quoting one member for each.)
1. Convenience
"My favorite perk of having an Amazon Prime membership is the convenience. I have a toddler and don't have a lot of time for shopping in stores. When I do shop at the grocery store or big-box stores, items I need are often out of stock or I simply can't find what I need. Amazon Prime makes it so easy to get what I need (quickly) and at a great price, without leaving my house. Having subscription service options now makes online shopping even easier." — Rose, Racine, WI
2. Prime Video Access
"My favorite perk is getting access to Prime Video. Amazon has a great selection of TV shows and movies. Even if I watched a movie or show a day, I'd never get through them all. Netflix, watch out." —Lore, Miami, FL
3. Customer Service
"I've been an Amazon Prime member for a few years now. I feel that the customer service responses I get since becoming a member are friendlier than they were prior to becoming a Prime member. Each and every issue is solved immediately, and I am always given the benefit of the doubt, no matter the issue or complaint. (Obviously, I don't take advantage of this.) But knowing that if something goes wrong things will be made right is priceless and much appreciated. The Prime customer is always right!" —Vered, San Francisco, CA
Are you a Prime member? What are the perks that make your membership worth it?
Source: Read Full Article