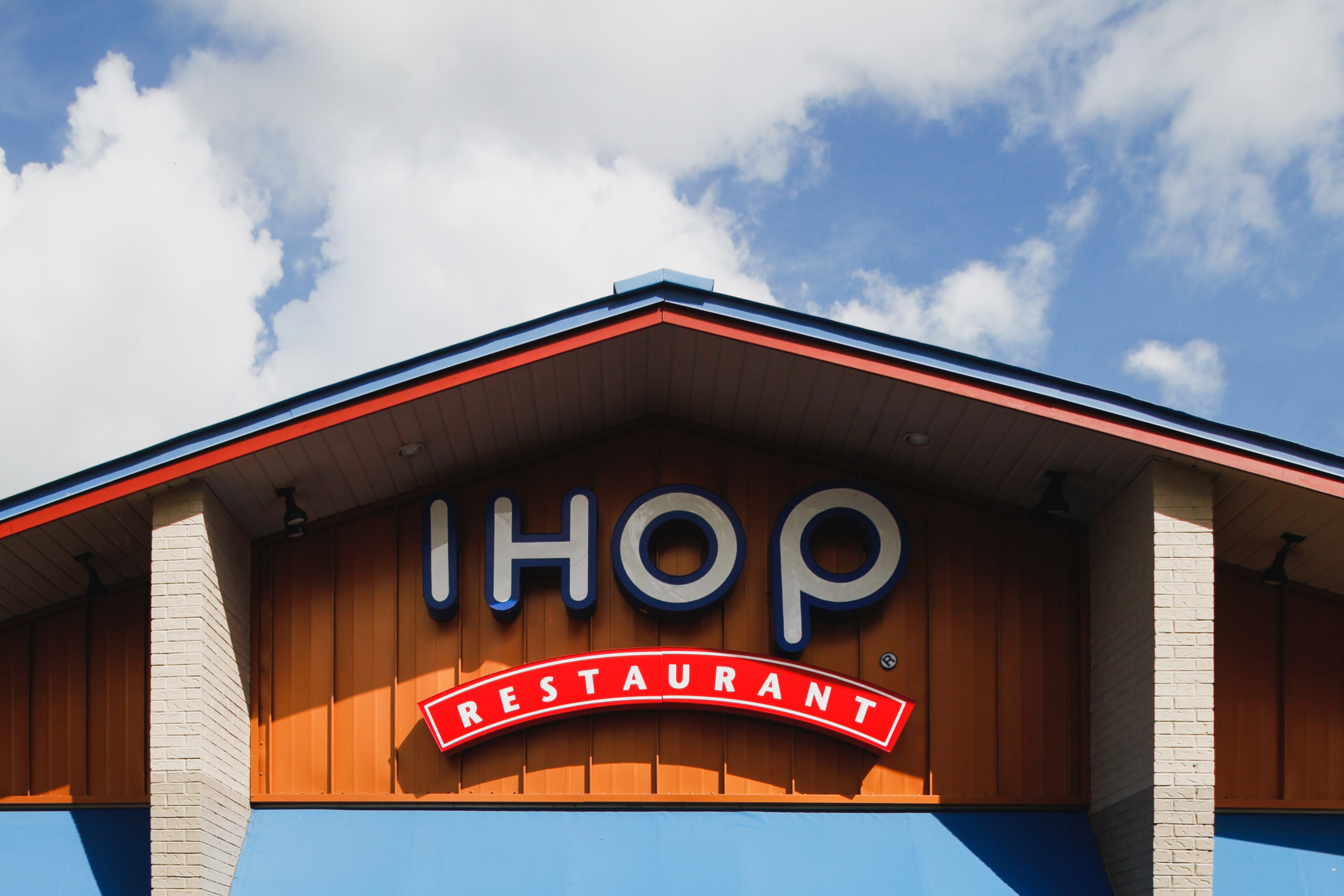 Let's talk about breakfast: It's the most important meal of the day. How many times did your mother tell you that you need to eat your oatmeal or your eggs if you wanted to grow up to be big and strong? Well now you're an adult, and you have a job, your own apartment, and hopefully a cat. Are you still getting up early enough to eat your breakfast or are you drinking three cups of coffee and calling it a meal?
Luckily, IHOP is here with the only incentive you need to start eating full breakfast meals again: The diner chain is giving away free pancakes on Tuesday (that's tomorrow FYI).
Tomorrow marks IHOP's 14th annual buttermilk short stack giveaway in honor of National Pancake Day, as USA Today reports. You can get yours from seven in the morning to seven at night, and while you might want to drop in for the pancakes alone, the event supports a good cause as well: IHOP will be taking donations for Children's Miracle Network Hospitals, the Leukemia & Lymphoma Society and Shriners Hospitals for Children. And if you forget to make your donation when you stop in for breakfast, IHOP will be taking contributions until the end of March.
https://www.instagram.com/p/BurKznOlVSX/https://www.instagram.com/p/BurKznOlVSX/
But there's more good news: Through April 14, IHOP will be adding the "Oreo Oh My Goodness" pancake to the menu, proceeds from which will go to the same charities. A 6-year-old named Brody Simoncini (a patient at Children's Miracle Network Hospital in Massachusetts) is the mastermind behind the pancake snack — two buttermilk pancakes filled with Oreo cookie pieces and topped with cupcake icing and whipped cream.
It's okay if you're in it just for the pancakes, though. It's not everyday that you get to eat a pile of sugar-covered cake for breakfast, and maybe it will remind you of the pleasures of an epic breakfast spread: Orange juice and coffee, hash browns, and a side of bacon, and of course that glistening, buttery stack of pancakes. I'm looking forward to tomorrow morning just thinking about it. Remember, coffee is not a meal. At least try to have some toast.
Source: Read Full Article