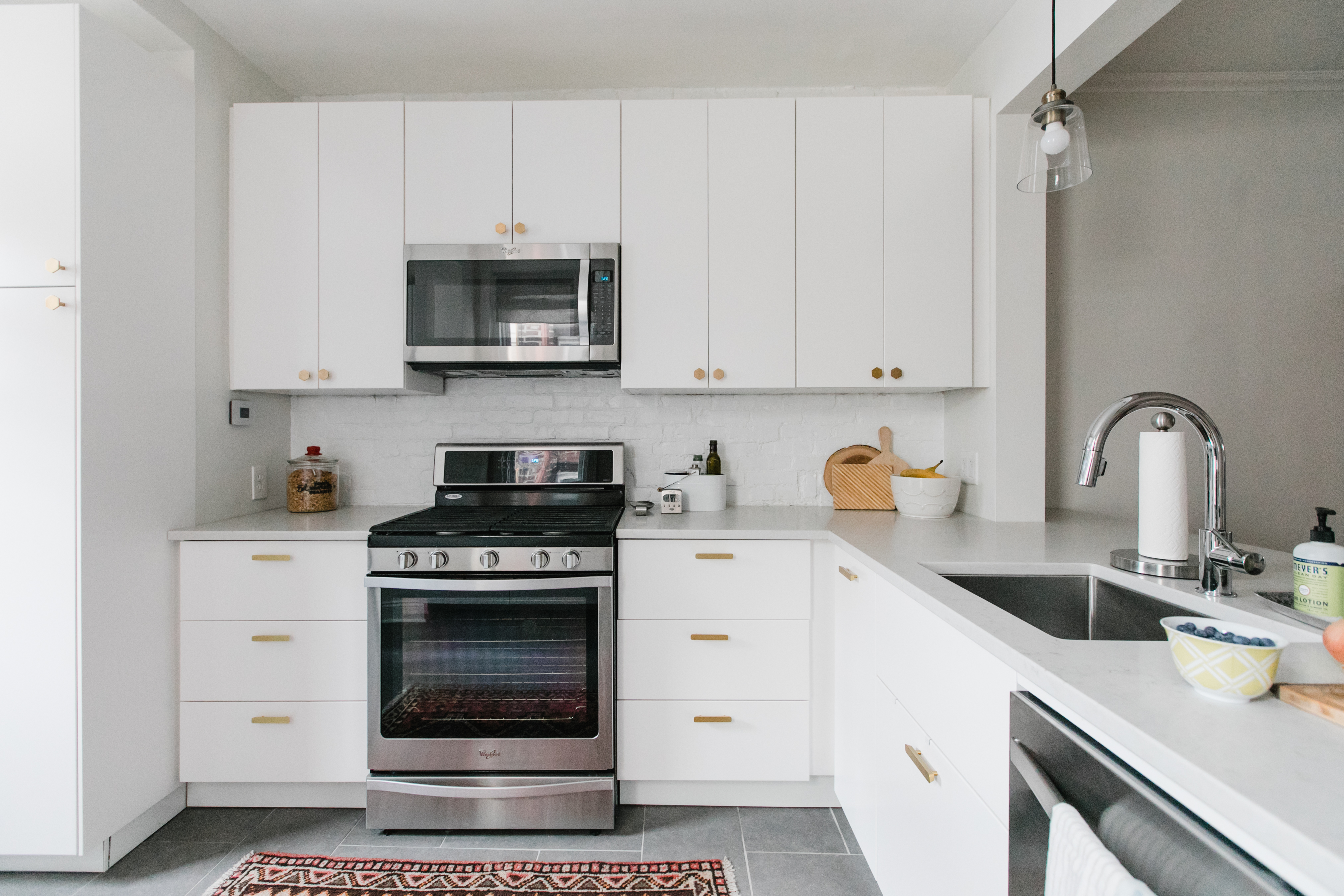 I've been testing cooking equipment for most of my professional life (more than 30 years), and when people hear what I do for a living the first thing they say is, "You must have an amazing kitchen!" Well, the truth is I have a moderately-sized one in a New York City apartment and I'm very selective about what I stock it with. And I use that when I do my job: My acid test for any tool is whether or not I want it in my own home.
One thing I can't live without is my microwave. My husband and I use it every day for countless things. First of all (and I know a lot of you will balk at this), we use it to reheat coffee. There is nothing like a freshly brewed cup, but a zapped cup is tastier than a cup poured from a carafe that's been sitting on a warming plate or even in a thermal carafe. Trust me on this one. Next, I wouldn't dream of melting chocolate or softening butter or cooking bacon any other way. And I don't get what all the fuss is about over steamers, as I can steam a pound of vegetables to absolute perfection in just five minutes in the microwave. Not to mention reheating leftovers.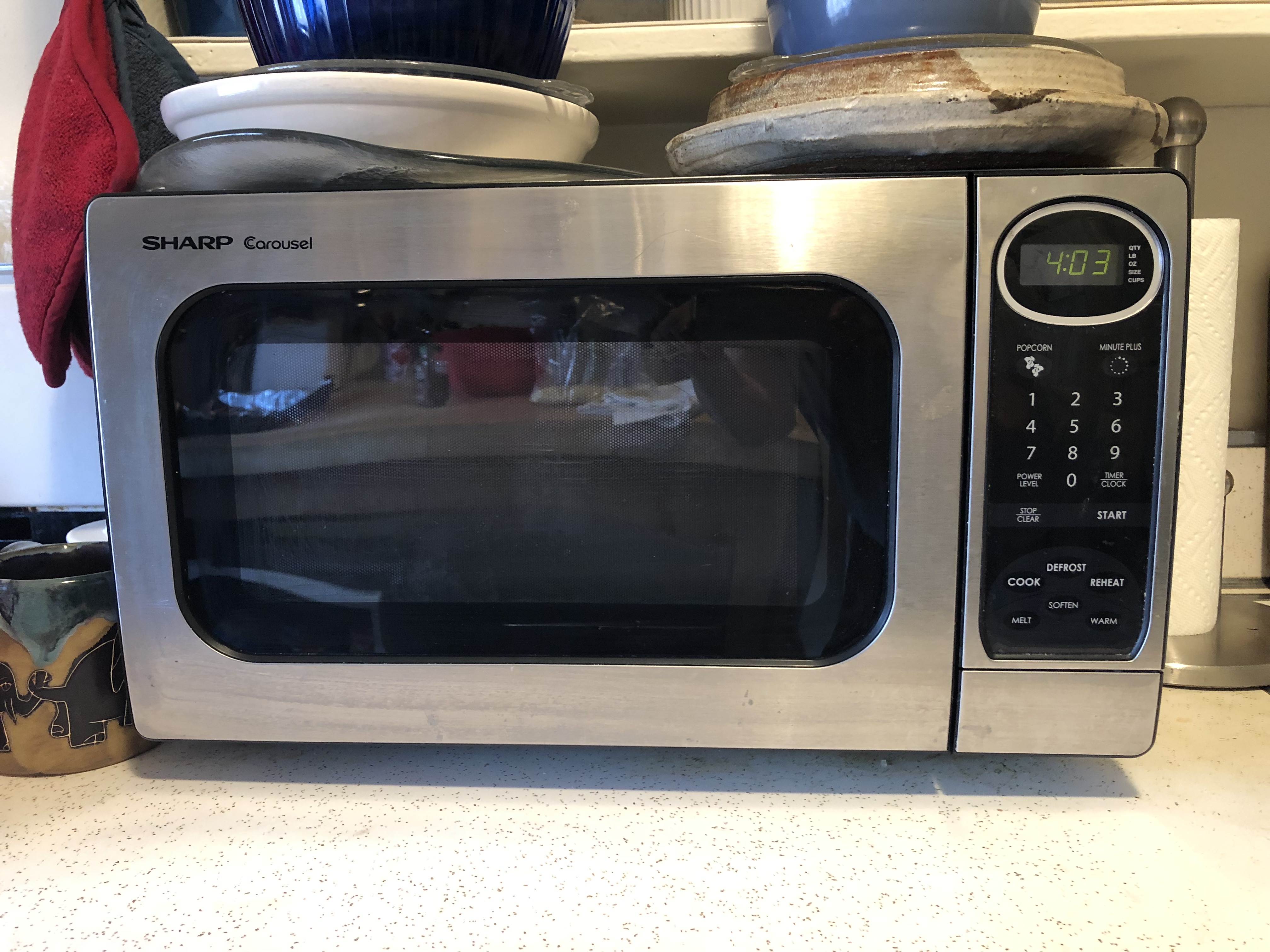 On my countertop, you'll find a Sharp Carousel Microwave Oven Model #R-305KS. At 1 cubic foot and with 1100 watts, it's considered a mid-size oven. In order to get the best results, I wouldn't want one that's much smaller and, if it was any bigger, it would take up more space than I can give it. Like almost all microwaves on the market today, it has a turntable — a feature that was pioneered by Sharp.
I love the fact that the the oven's really well lit, so it's easy to check on whether or not my cheese is melted or my soup is boiling over. It has a one-touch setting for popcorn and shortcut buttons for things like melting, warming, and defrosting — but in truth, I rarely use them. (Fact: When it comes to popcorn, you're always better off following the popcorn manufacturer's instructions rather than use the microwave's popcorn button!) My favorite feature is the Minute Plus button, which adds another 60 seconds. Most of the time that's the pad I press, sometimes over and over again until I get the results I want.
This microwave is still going strong in my kitchen after close to 10 years. Sadly, though, it's no longer being sold. My advice is to look for one of a similar size (in cubic feet) that has 900 to 1100 watts of cooking power.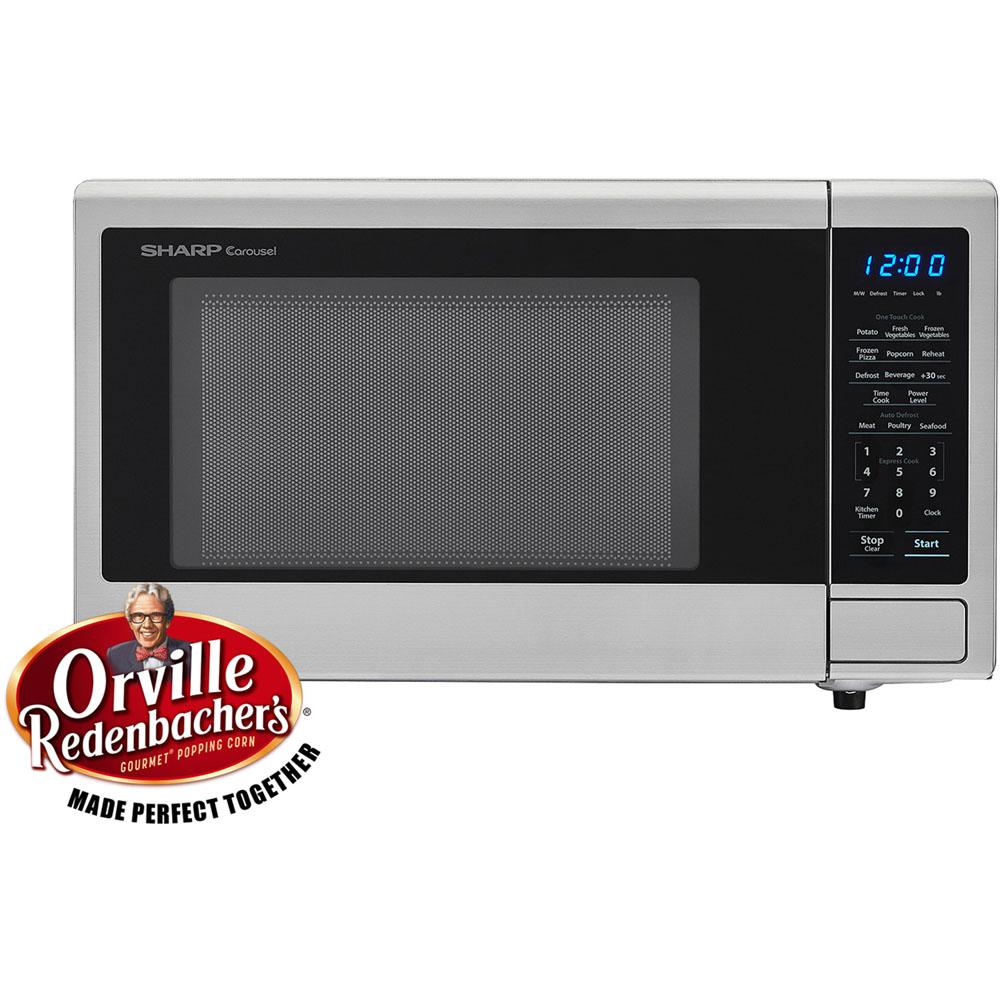 I know from statistics that almost all of you already own a microwave, so if you're in the market for one, it's probably as a replacement. If you don't use all the sensors and automatic settings on your present zapper, don't spring for a new one that's loaded with them. They'll add to the price and make for clutter on the control panel. You may have trouble finding a Minute Plus feature, but look for Express Cook settings, which serve the same purpose. My pick of all the microwaves on the market? The Sharp Carousel Microwave Oven Model #SMC1132CS, which retails for just over $110 at Home Depot. It's the most like the one I've loved and adored for nearly a decade.
Source: Read Full Article