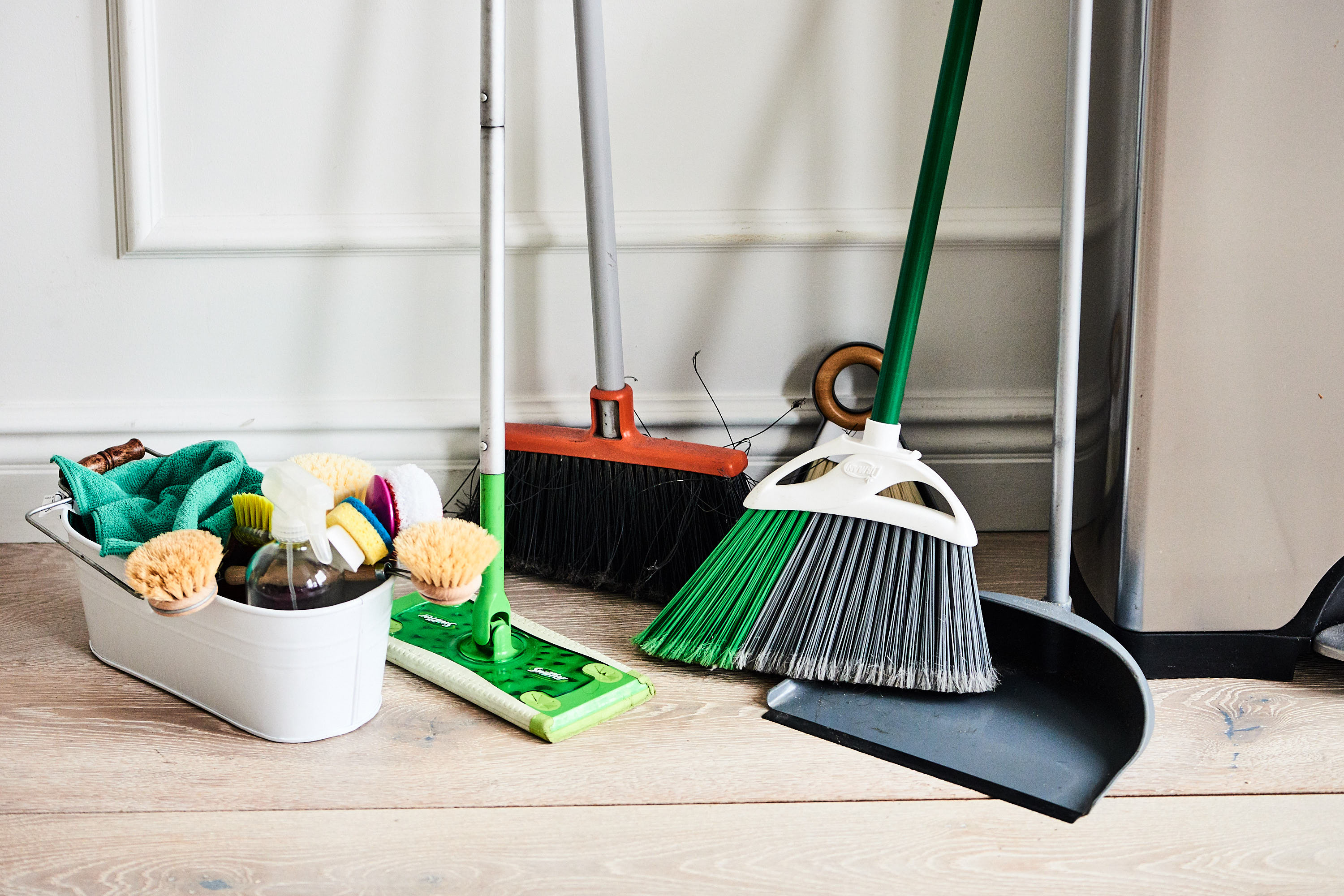 Ever noticed that brooms, mops, dusters, and other handheld housekeeping tools have the smallest hanging holes? They never seem to fit on any sort of hook, which makes finding ways to store them slightly challenging.
But what if we told you'd we unearthed a foolproof way to hang up your handled cleaning tools just about anywhere? And it will only cost you a couple of cents?
Zip ties, folks, zip ties! The fix is easy: Just thread a zip tie (or a durable piece of twine or string) through the hole on the handle and lock or knot it to score a sturdy, makeshift cleaning tool holder. As long as you leave plenty of slack before securing it, your zip tied loop should offer more than enough room to fit on any size hook—so you can store your favorite handled housekeeping utensils wherever your heart desires.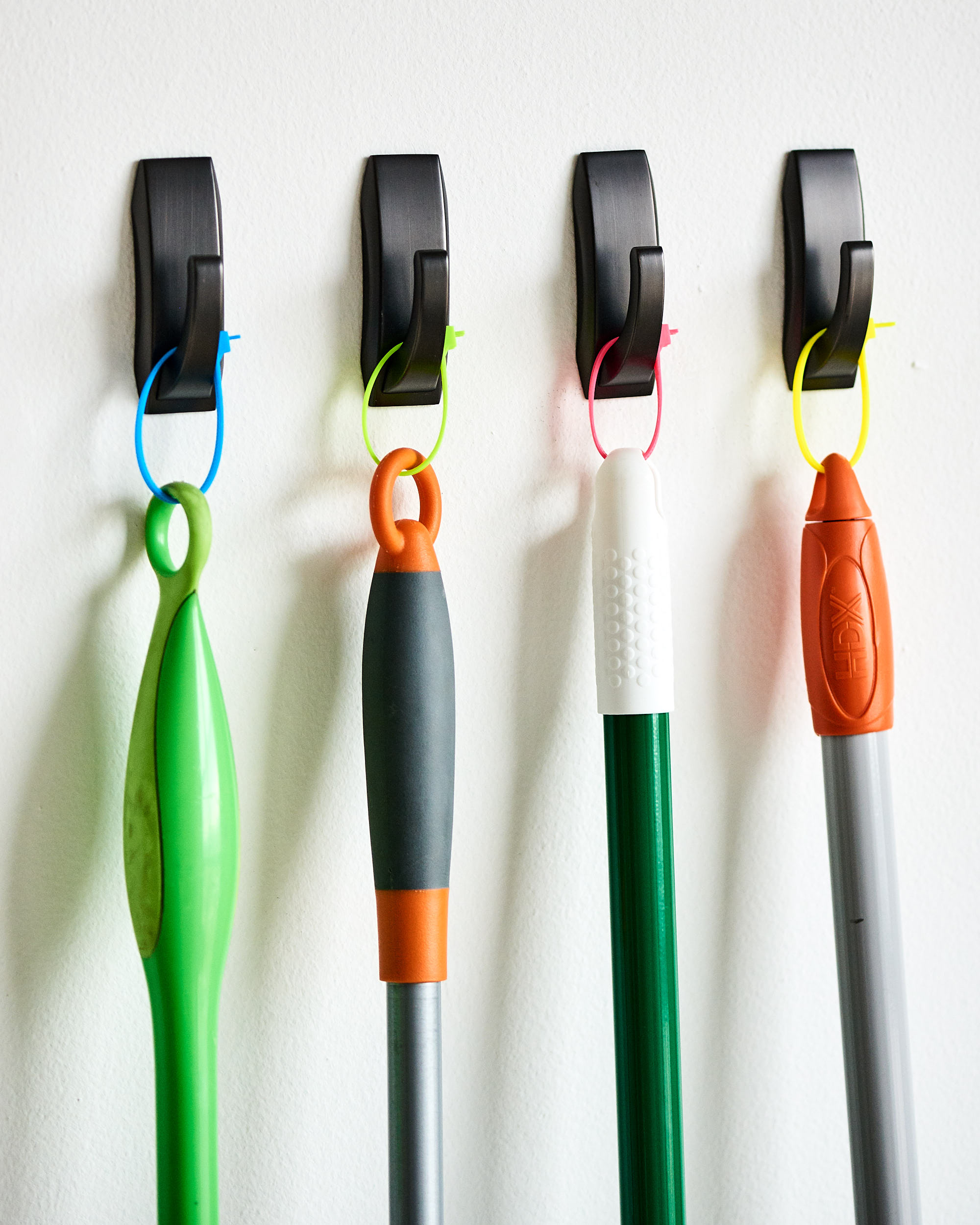 In addition to providing extra room for hanging, zip ties are also awesome if you need to orient the hook a certain way (so your tool lies nice and flat against the wall). Try looping a couple of zip ties through your handle to find the one that gets the right angle, or simply lay your utensil the way you want to store it and then string through your zip tie accordingly.
Plus, the less you depend on the handle for support holding up your brush, the more likely it is to stay intact after vigorous use. Translation: even your cheap brushes will last longer because they're being stored smartly, without too much dependency on a faulty handle.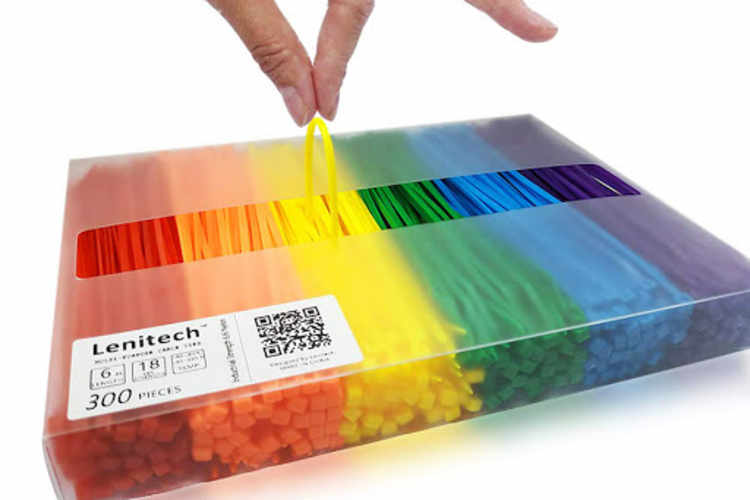 Still not convinced? Zip ties are CHEAP. Like, do-the-math-and-they-break-down-to-a-couple-of-pennies-a-piece cheap. Even better, zip ties are insanely versatile. So even if you don't wind up using some to hang your cleaning tools, we guarantee you'll find a few more places to employ them throughout your home.
This post originally ran on Apartment Therapy. See it there: The Smart Reason Some People Are Putting Zip Ties on Broom Handles
Source: Read Full Article