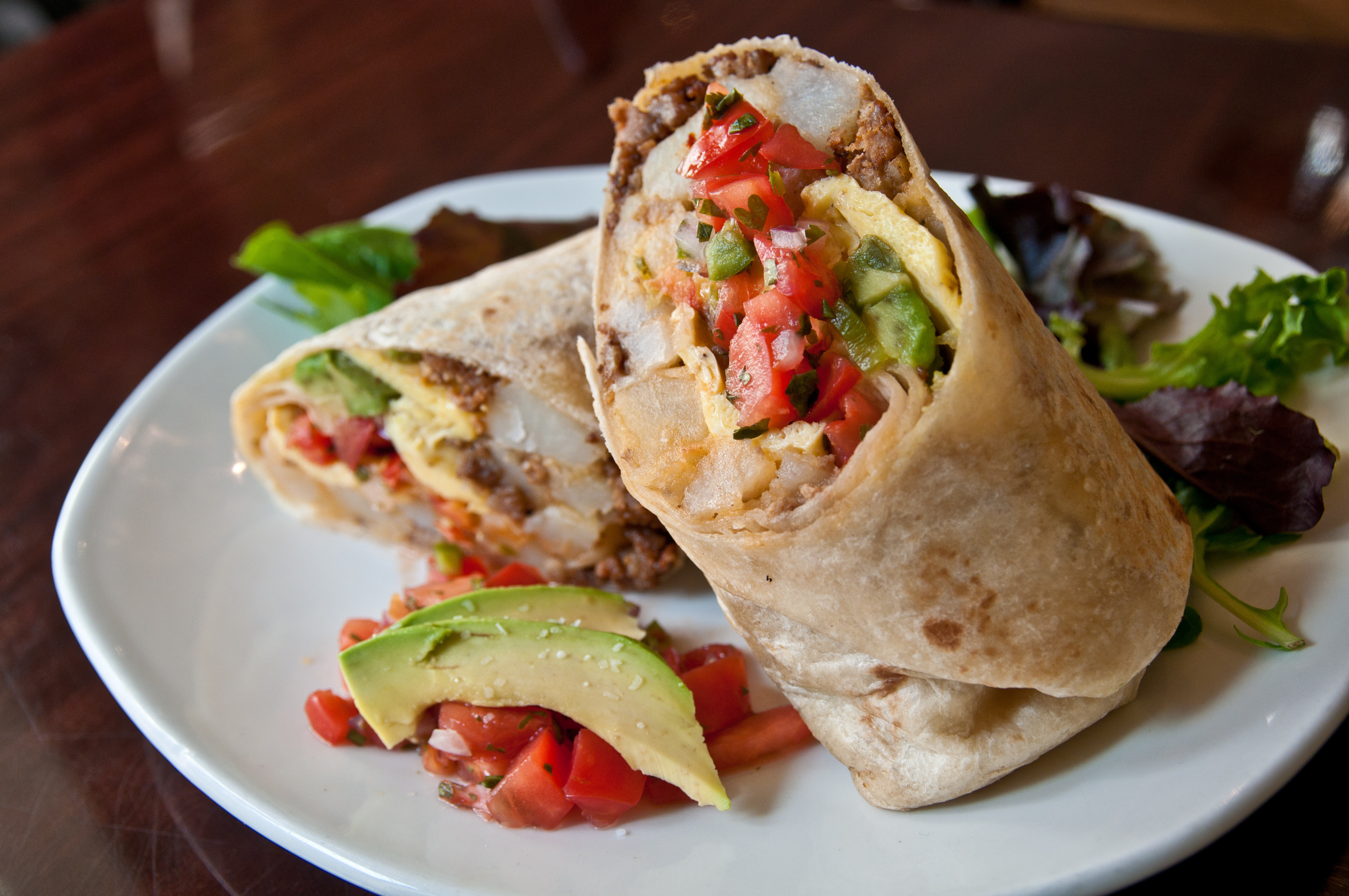 Today is National Burrito Day – a day when we celebrate burritos of all different shapes, sizes, and fillings. If you didn't get the day off to observe this holiday (shock!), you better make up for it with a burrito-clad dinner. There's still time to rope some of your friends into your mission.
Our friends at Google are celebrating this very important food holiday by pulling the 10 top-searched burritos from around the United States. And you guys, we have questions. Lots and lots of questions. Some of the burritos on this list seem pretty straight-forward (chicken burrito, breakfast burrito). But then there's some seriously strange burritos that make zero sense. Nope, no sense in the slightest.
WHICH ONE OF YOU IS SEARCHING FOR A COTTON CANDY BURRITO? Show yourself.
So, here are the top-searched burrito recipes right now in the United States. For National Burrito Day, some of you are googling "Rattlesnake Burrito" and I don't know whether to be scared or impressed or some kind of mixture of both. Apparently it's a new thing at Taco Bell?
1. Dobrik Burrito
2. California Burrito
3. Sushi Burrito
4. Burrito Bowl
5. Rattlesnake Burrito
6. Chicken Burrito
7. Cotton Candy Burrito
8. Wet Burrito
9. Shrimp Burrito
10. Breakfast Burrito
I had to look up "Dobrik Burrito" when I saw it at the top of this burrito list, and apparently Chipotle has teamed up with YouTuber David Dobrik for National Burrito Day – they turned his favorite burrito into their "official" burrito for the day. So, I guess you get a pass if that's what you were searching for.
I also looked up "Cotton Candy Burrito" and apparently some people in Las Vegas thought it would be a good idea to stuff a bunch of candy and ice cream into a layer of cotton candy and call it a burrito.I don't want to "yuck" on anyone's "yum" but this is just too far.
What's your favorite burrito? Let us know in the comments!
Source: Read Full Article