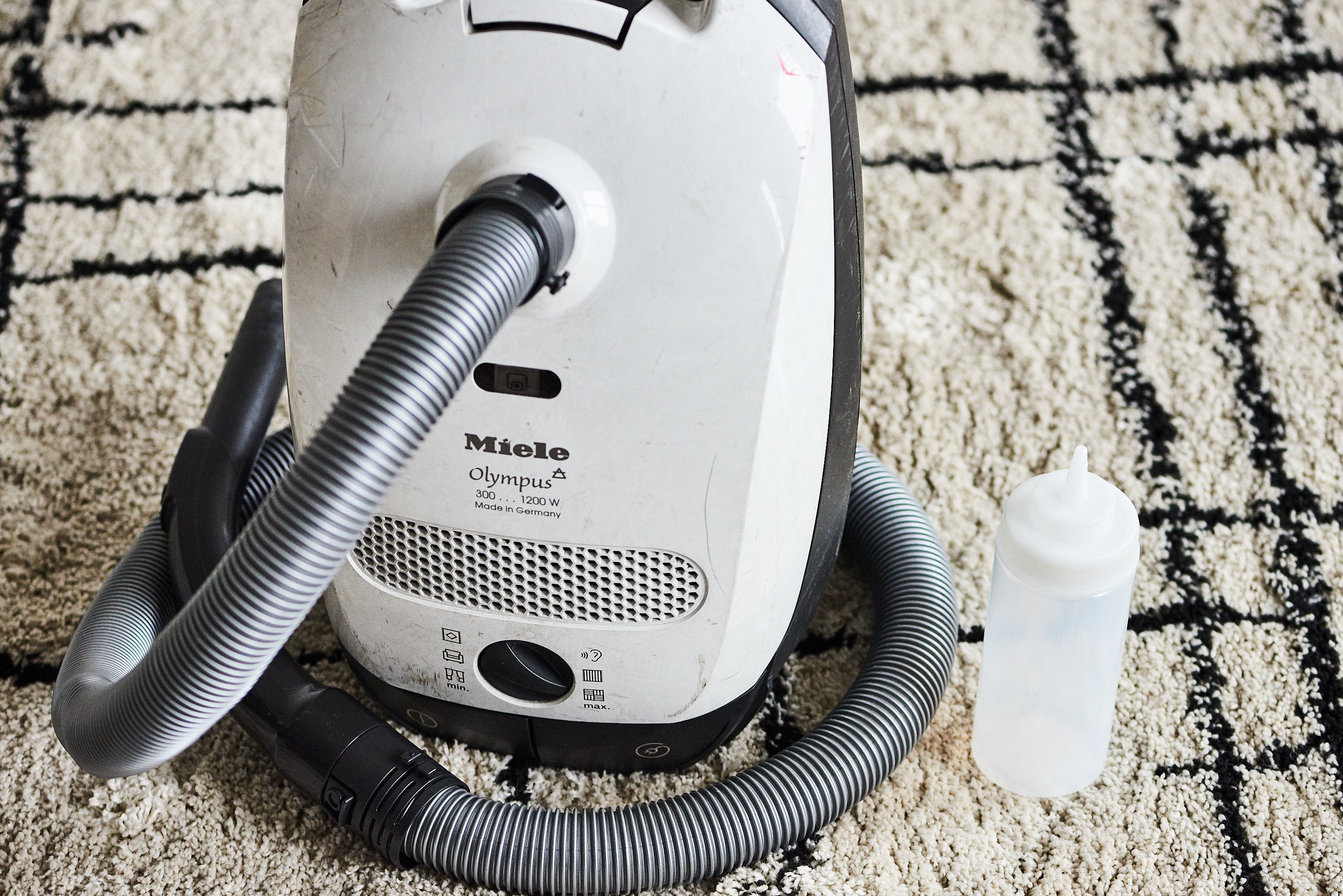 Believe it or not, squeeze bottle tops — you know, the inexpensive plastic ones you use on bottles of condiments — are actually quite versatile. Along with dispensing ketchup, mustard, or salad dressing, we've discovered an unexpected way to use them to better clean your home, too.
These commonplace bottle tops can make deep cleaning your home a whole lot easier if you use them like a makeshift vacuum attachment. Thanks to their tiny nozzles, when attached to the end of a vacuum wand, you can really get into some teeny tiny crevices for a thorough clean.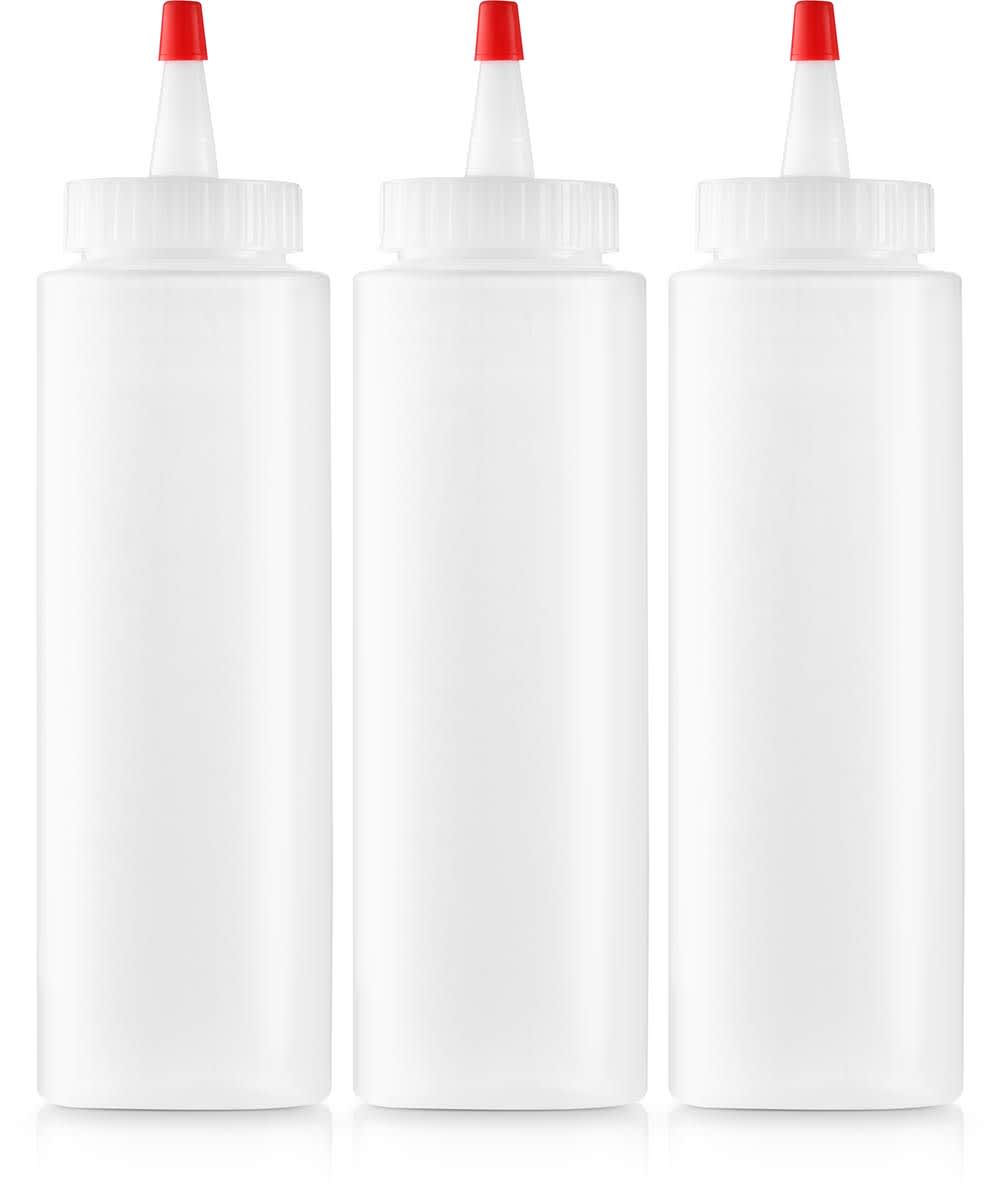 How to Vacuum with a Squeeze Bottle Top
Just unscrew the squeeze bottle lid and place it over the end of the vacuum hose. If you're lucky, you might get a tight fit between the squeeze bottle top and the end of your vacuum hose, but no matter what, once you turn the vacuum on, the suction should keep the top in place while you clean.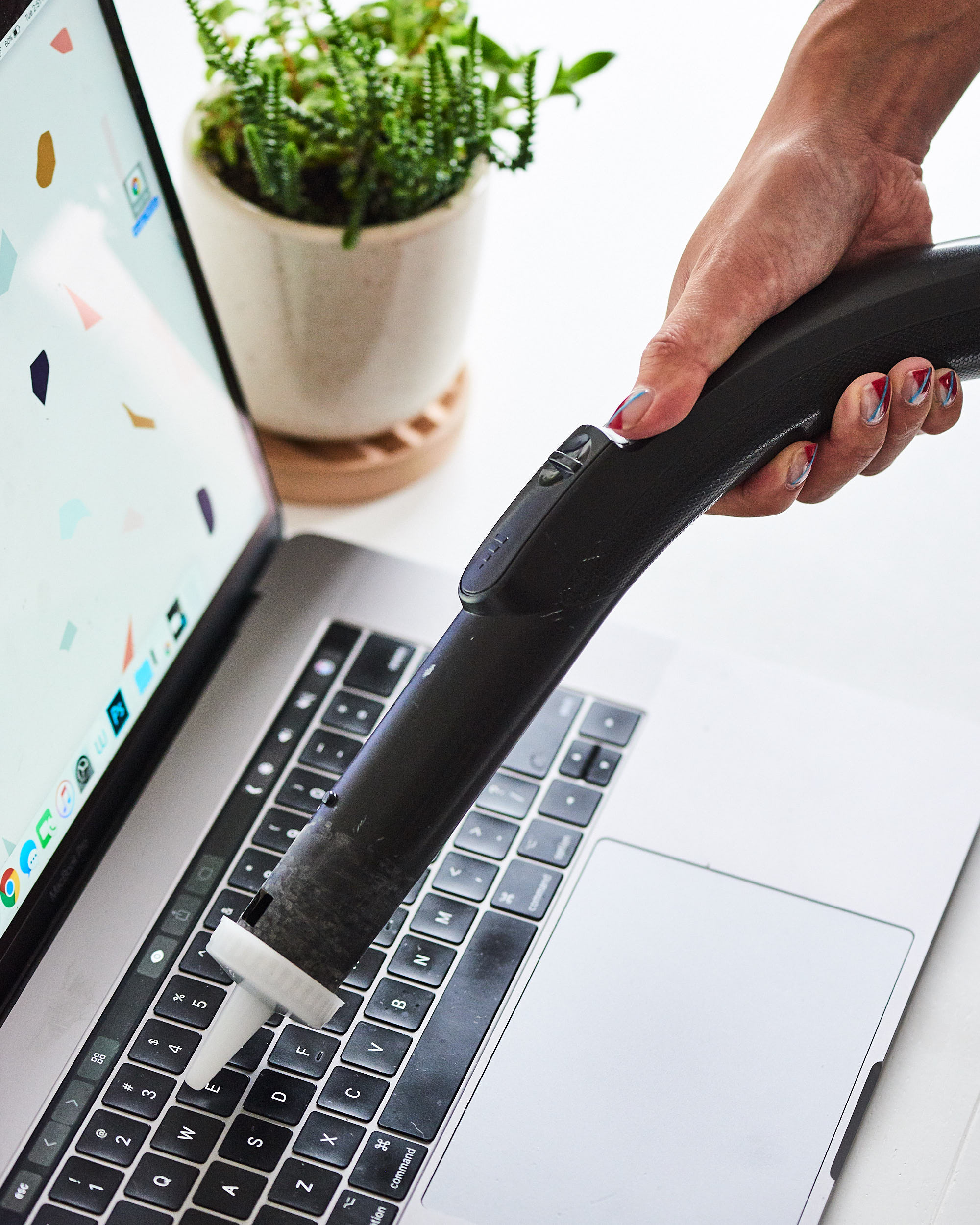 What to Use it On
Here is a list of places you can deep clean with this clever vacuum hack-tachment:
1. Car seats
It's a sad truth for all automobile owners that you can't always get down to the tight nooks and crannies when vacuuming your car seats. However, with the help of a squeeze bottle top attachment, getting the crumbs out of hard-to-reach spots should be easy breezy.
2. Window Tracks
We've all been there. You're trying to clean between the crevices of your window tracks but just can't reach all of the nitty-gritty. Luckily, all you have to do is snap a squeeze bottle on top of your vacuum wand to give your window tracks a thorough clean.
3. Inside cabinets and drawers
Looking for a foolproof way to clean out your cabinets and drawers without having to remove every single item in them? Attach a squeeze bottle top to your vacuum wand and voila: You can navigate around all of the rubber bands and odd paper in your junk drawer while sucking up the debris.
4. In and around your sofa
Sometimes, no matter how much you vacuum, you still can't reach all the dirt embedded in the cracks of your sofa. All you have to do is grab your trusty squeeze bottle top and put it on your vacuum wand to get to even the toughest to reach crevices of your sofa and other upholstered furniture.
5. Around your bathroom sink
If you're anything like me, getting ready in the morning usually ends with a bathroom sink covered in stray hairs and cosmetic debris. Before you put off cleaning it up until the weekend, use a squeeze bottle top on your vacuum wand to quickly suck everything off your sink (especially if your counters are tiled with tough-to-reach grout).
6. Button-tufted upholstery
For as plush and stylish as button-tufted ottomans and furnishings can be, getting all the dirt and crumbs off of them can be tricky. Fortunately, you can use a squeeze bottle top on you vacuum wand to get right into those tight nooks and crannies, and keep your button-tufted upholstery looking fresh for longer.
7. Your computer keyboard
Crumbs and dirt between the keys on your keyboard used to be a tough thing to handle, but a squeeze bottle top will make quick work of tidying up your workspace, without having to track down a can of compressed air.
This post originally ran on Apartment Therapy. See it there: The Brilliant Reason We Put a Squeeze Bottle Top on This Vacuum
Source: Read Full Article