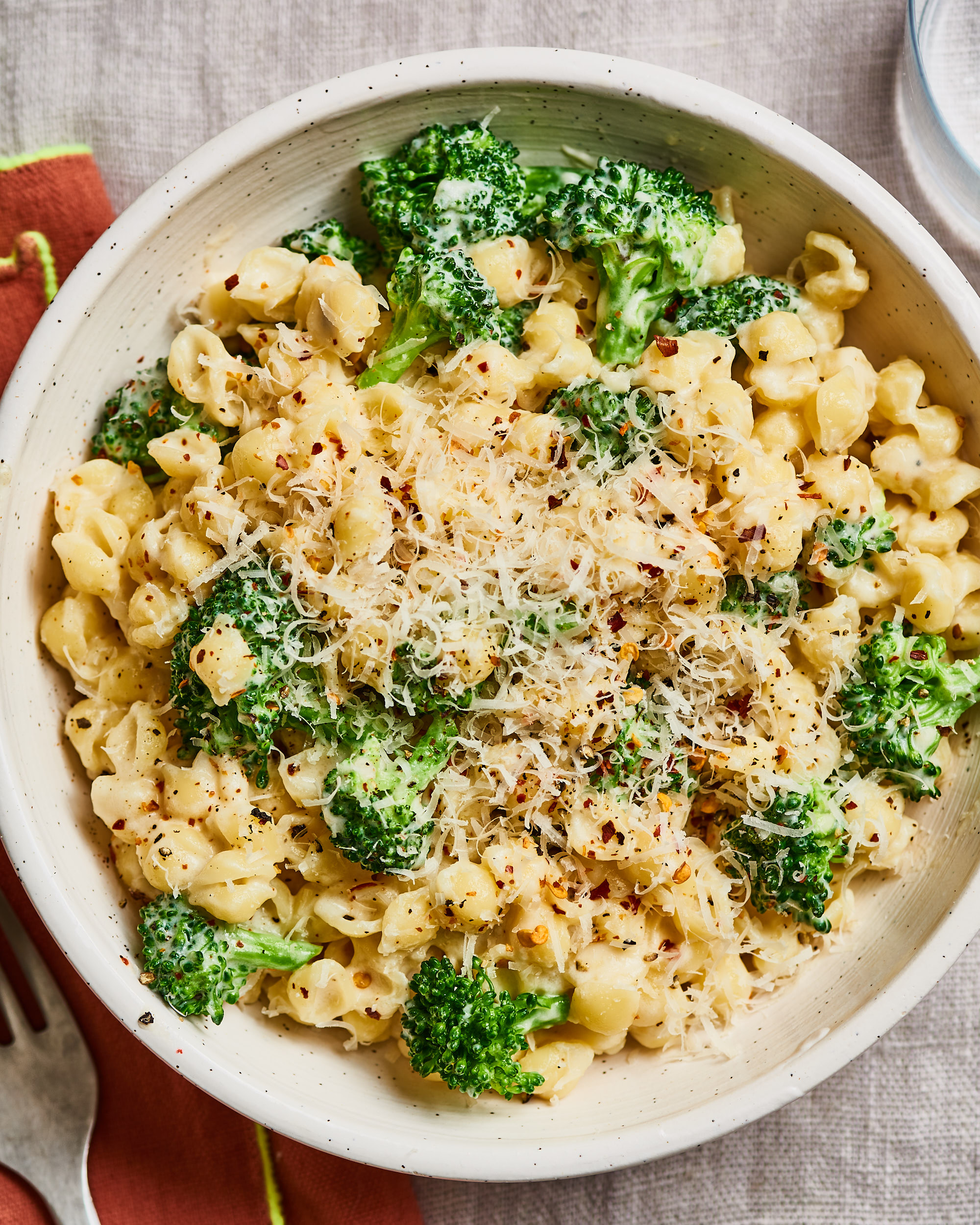 After working my way through our new collection of one-pot pasta recipes, I finally realized what so many of you have known all along: They're completely and utterly magical. Since the pasta boils directly with the sauce ingredients and soaks everything up as it cooks, the resulting dish is even more flavorful than I ever imagined.
I'll be honest with you: I was always a little dubious of the one-pot pasta method. I mean, I can't argue with the convenience factor, but I assumed the vegetables would be overcooked or the sauce would be watery. But boy was I wrong. My latest favorite is this family-friendly mix of al dente shells and crisp-tender broccoli, coated in a thick and creamy (but not at all heavy) sauce, thanks to one surprising ingredient.
Greek Yogurt Is the Creamy Secret to This Feel-Good Pasta
Plain Greek yogurt isn't the most common ingredient in a pasta dish, but trust me when I say after you've tried it once, you may never go back. Using it in place of heavy cream not only gives this one-pot pasta a wholesome protein kick, but it also lends a bit of tang to keep it from feeling too rich and heavy. The finished dish doesn't taste like yogurt, and your whole family will likely be left guessing what the secret ingredient is.
The recipe calls for either grated Parmesan or Pecorino Romano cheese — both lend their signature saltiness to the dish. While I love the extra-nutty kick Pecorino gives, use whichever you have in your fridge. No matter what, this is a one-pot pasta you'll definitely be putting on repeat.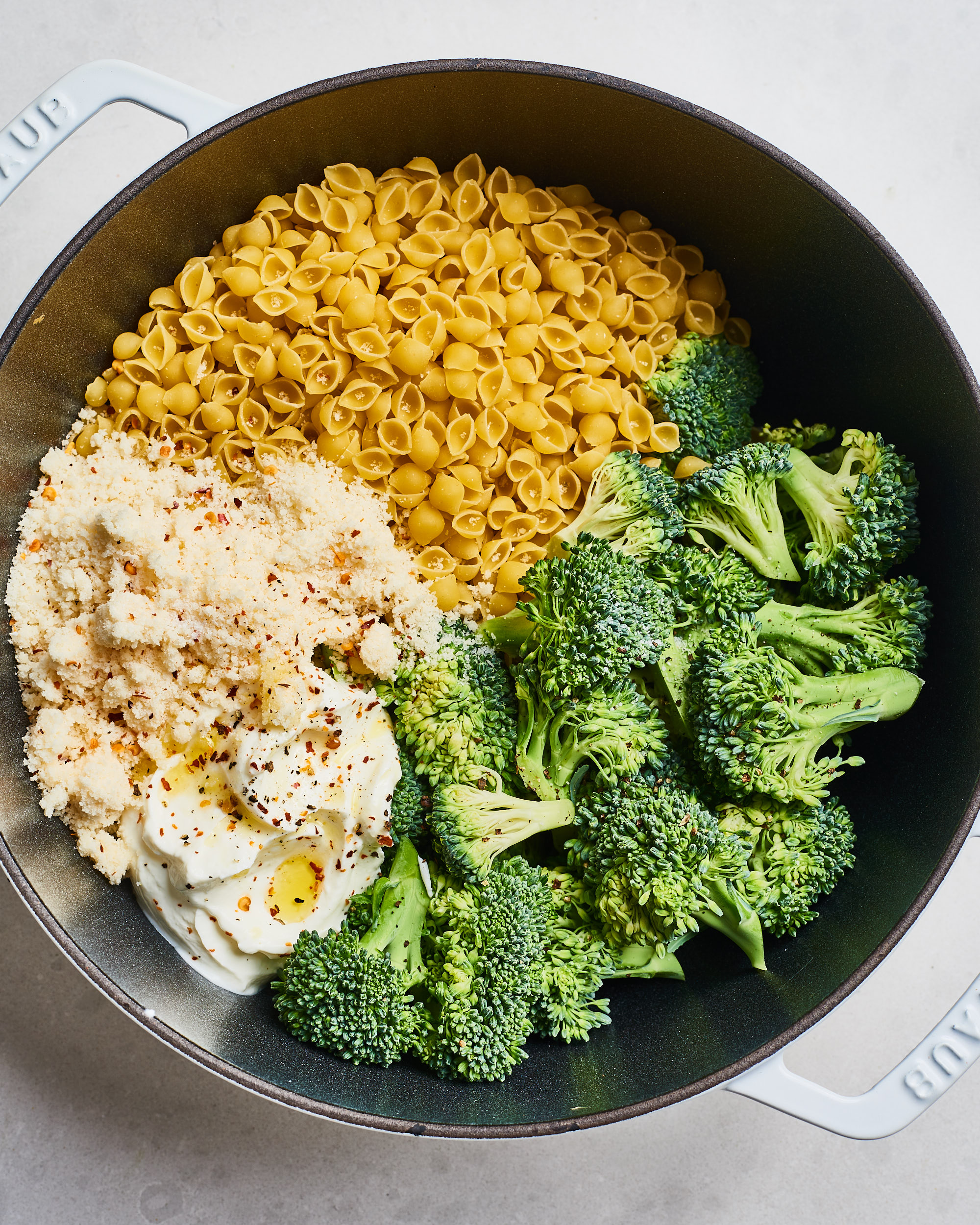 Broccoli Pasta
Ingredients
1

pound

broccoli (about 2 medium heads), cut into bite-sized florets

12

ounces

dried small shell or ditalini pasta

4 1/2

cups

water

1/2

cup

whole-milk plain Greek yogurt

2

tablespoons

olive oil

4

cloves

garlic, minced

1

tablespoon

kosher salt

1/4

teaspoon

freshly ground black pepper

Pinch red pepper flakes (optional)

1/2

cup

freshly grated Pecorino Romano or Parmesan cheese (about 1 ounce), plus more for serving
Instructions
Place the broccoli, pasta, water, yogurt, olive oil, garlic, salt, pepper, red pepper flakes, if using, and water in a large pot or straight-sided skillet and stir to combine. Bring to a boil over high heat. Continue to boil uncovered, stirring occasionally to prevent the pasta from sticking, until the pasta is al dente and almost all the liquid is evaporated, 8 to 9 minutes.

Remove from the heat and stir in the 1/2 cup cheese. Serve in shallow bowls topped with more cheese.
Recipe Notes
Storage: Leftovers can be stored in an airtight container and refrigerated for up to 3 days.
Source: Read Full Article