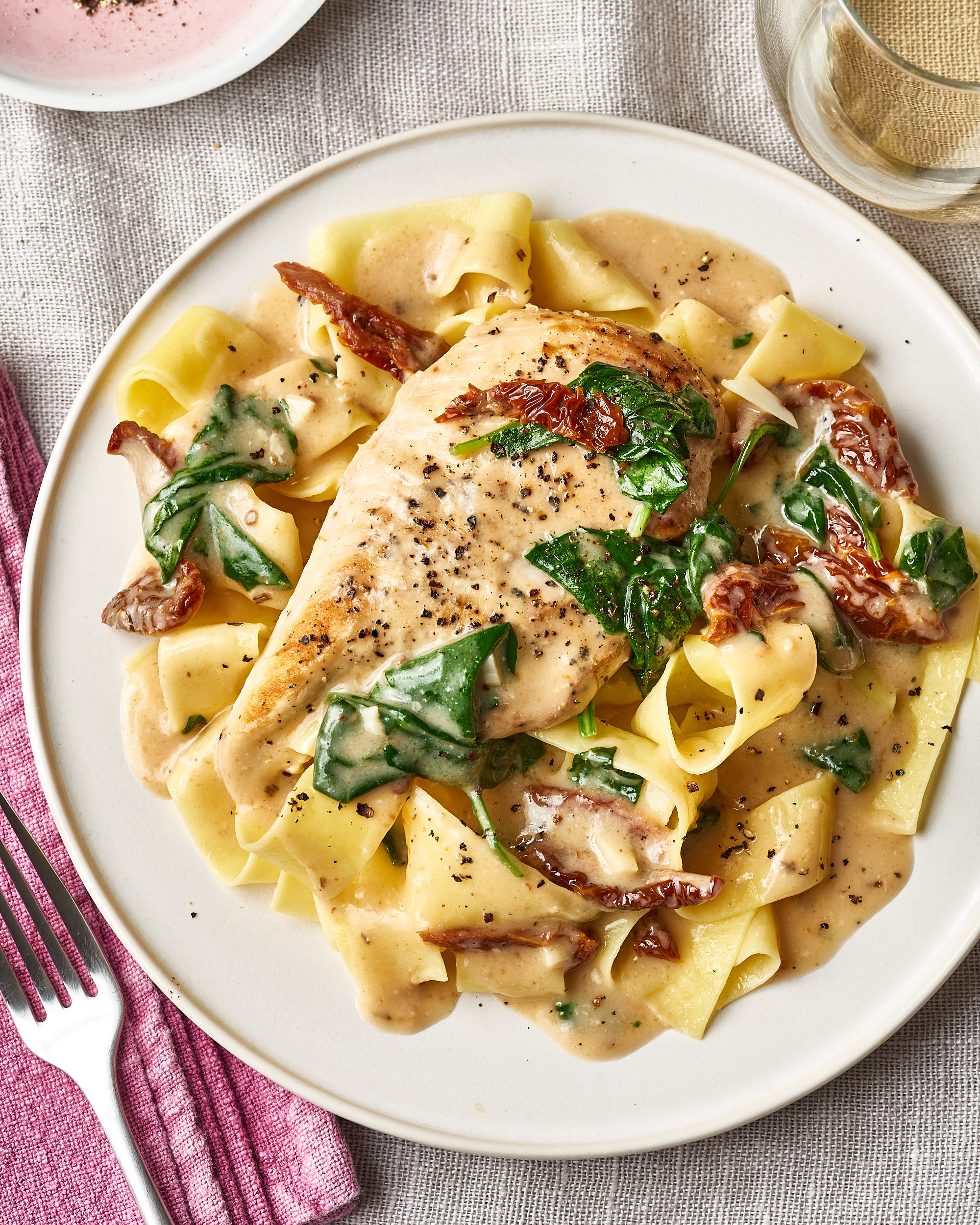 We love chicken dinners because they can be fast, inexpensive, and satisfy lots of different palates without much fuss. Chicken dinners are always an easy win, but Instant Pot dinners with just a few ingredients are even better. These fast and satisfying meals can be quickly pressure-cooked in the Instant Pot or slow-cooked all day for easy weeknight meals. The best part? Each of these 10 recipes has about five ingredients (aside from oil, salt, and pepper).
1. Slow Cooker Creamy Tuscan Garlic Chicken
Creamy chicken full of garlic and sun-dried tomatoes? Yes, please! This is a really easy dump-and-cook slow cooker dinner that you can prep in advance and throw in the Instant Pot at a moment's notice.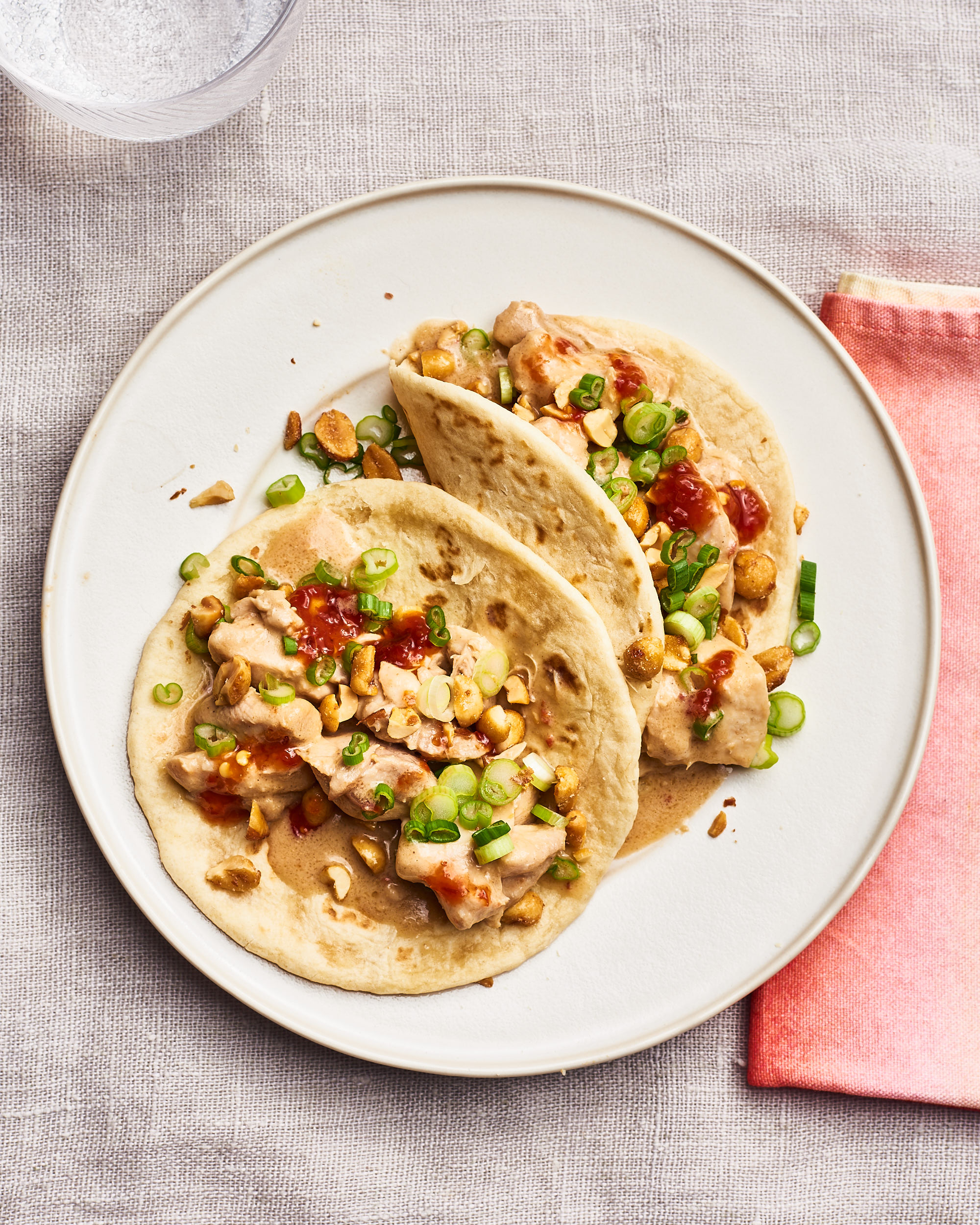 2. Slow Cooker Thai-Style Chicken Tacos
These peanut chicken-inspired tacos are both sweet and tangy — plus they're easily cooked using the slow cooker function of the Instant Pot.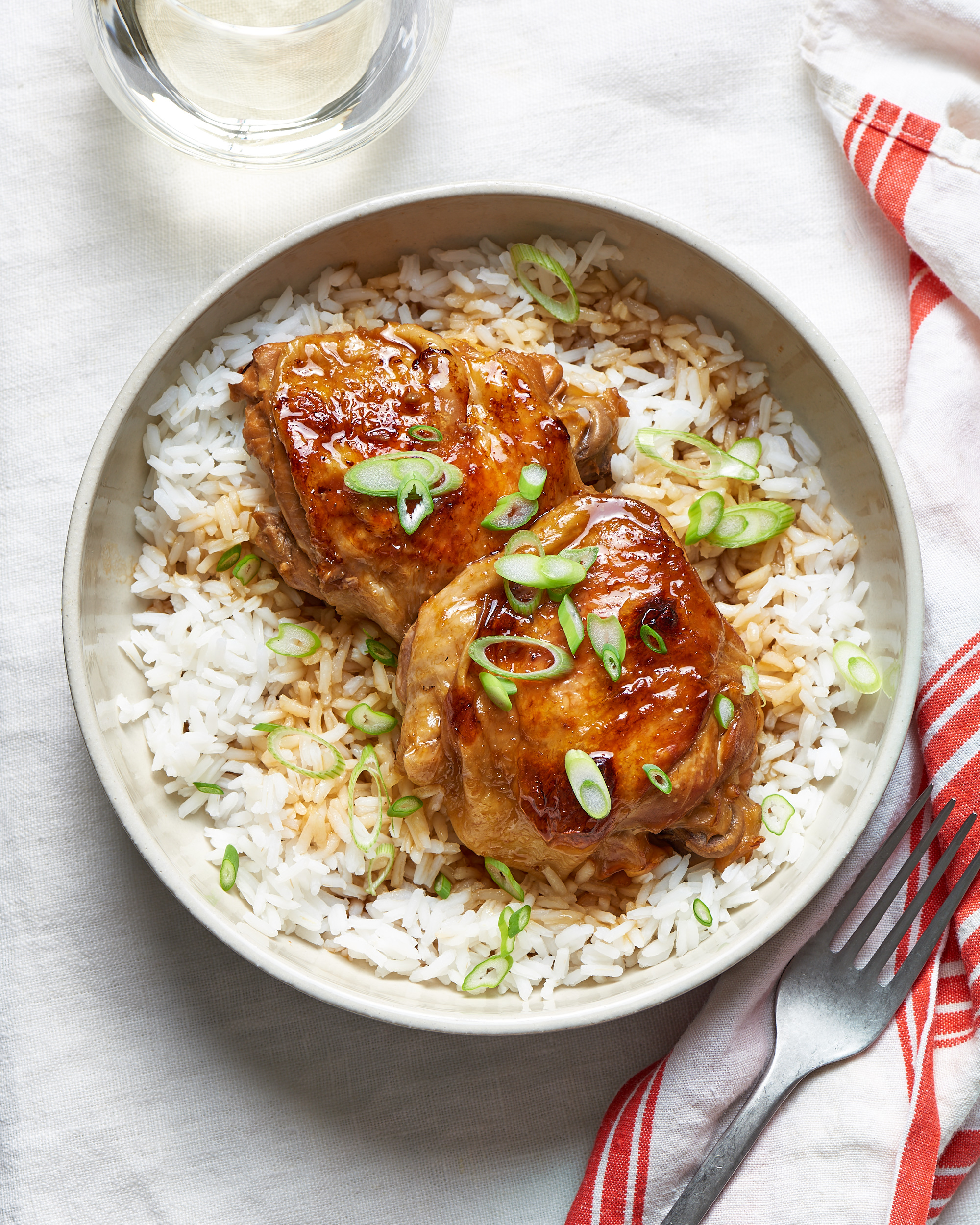 3. Instant Pot Chicken Adobo
This version only has a few ingredients and cooks quickly in the Instant Pot. Cook the rice in the Instant Pot first while you prep the chicken so you only dirty one pot for this whole dinner.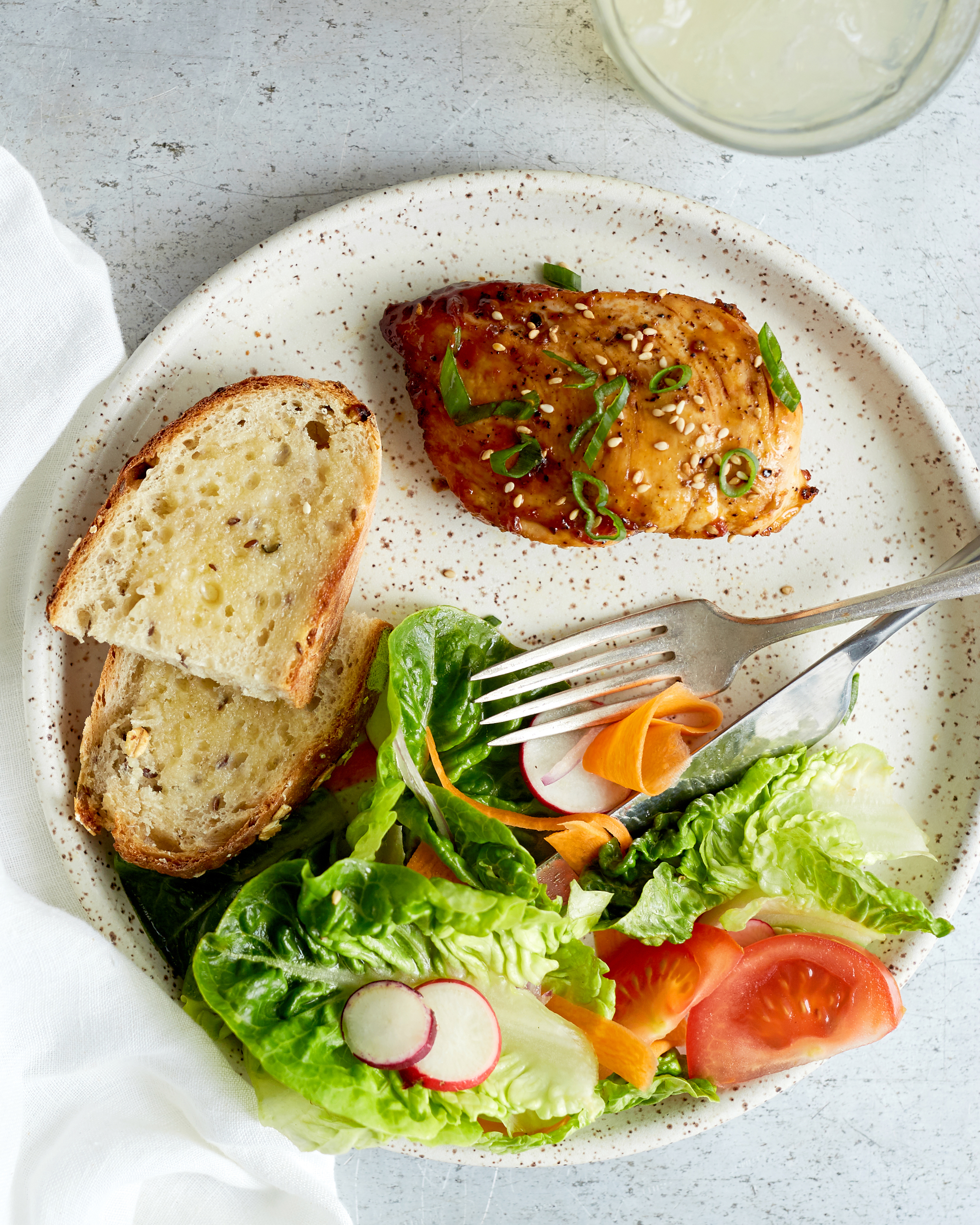 4. Slow Cooker Honey-Garlic Chicken Breasts
This is a go-to chicken dinner in our house. The best thing about cooking this slow cooker recipe in the Instant Pot is that you can use the sauce function to thicken the cooking liquid after slow cooking to make a thicker, more savory sauce.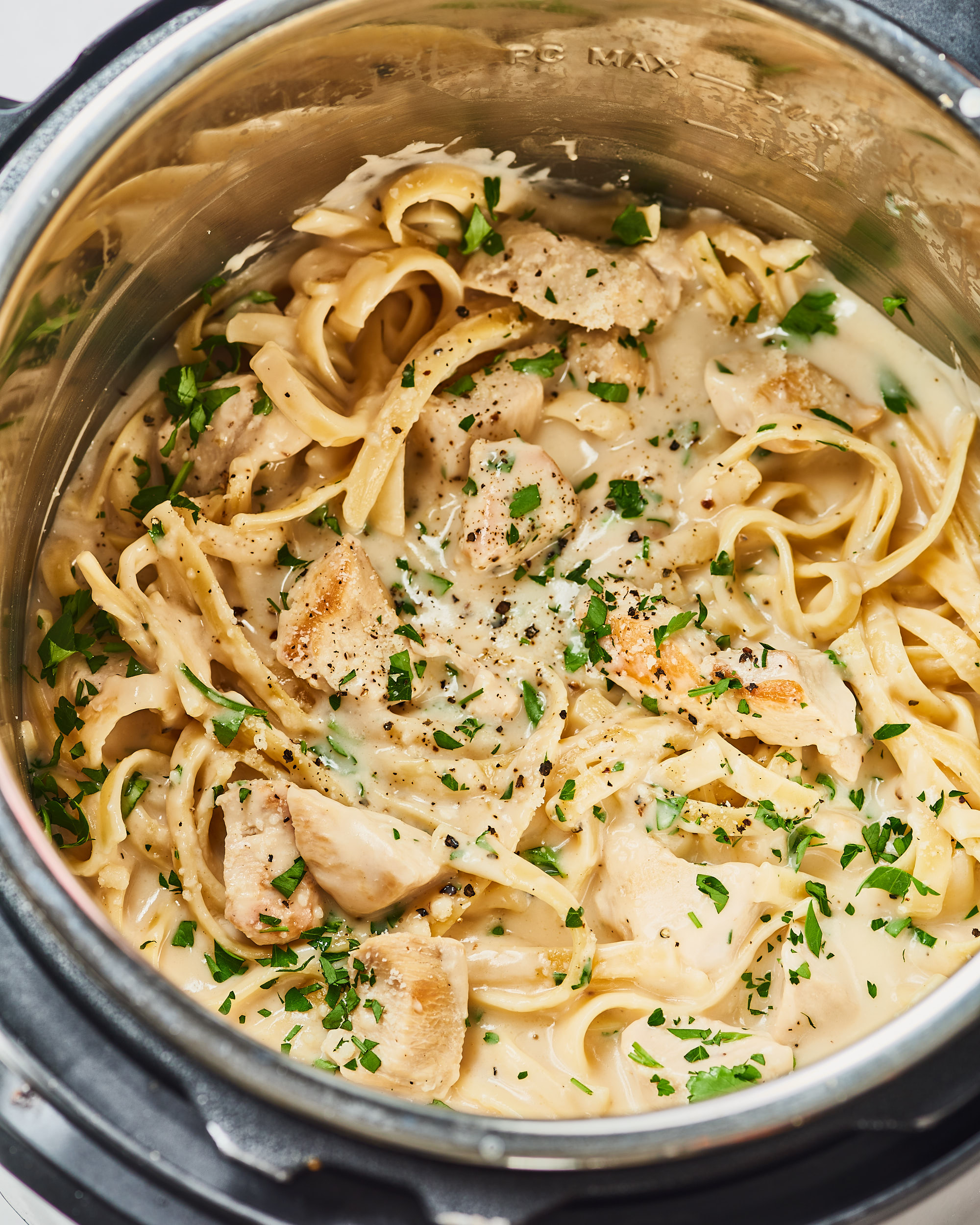 5. Instant Pot Chicken Alfredo
This chicken Alfredo is truly a one-pot wonder. If you haven't yet tried cooking pasta in your Instant Pot, you're really missing out because the pressure helps the pasta absorb more of the flavorful sauce making for the best Alfredo ever.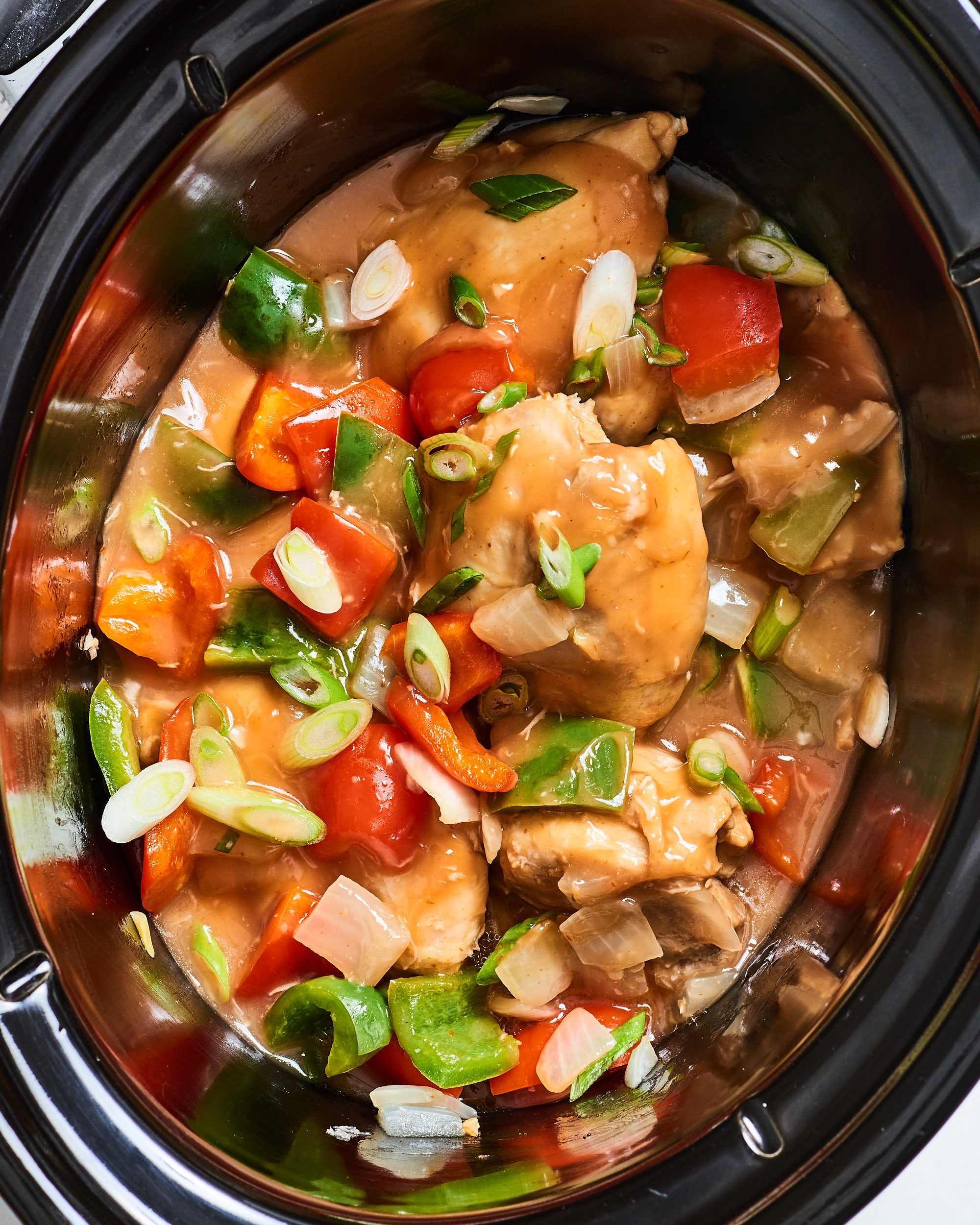 6. Crock-Pot Sweet & Sour Chicken
The sauce for this chicken is pretty brilliant, but so is using the Instant Pot to brown the chicken before you slow-cook it!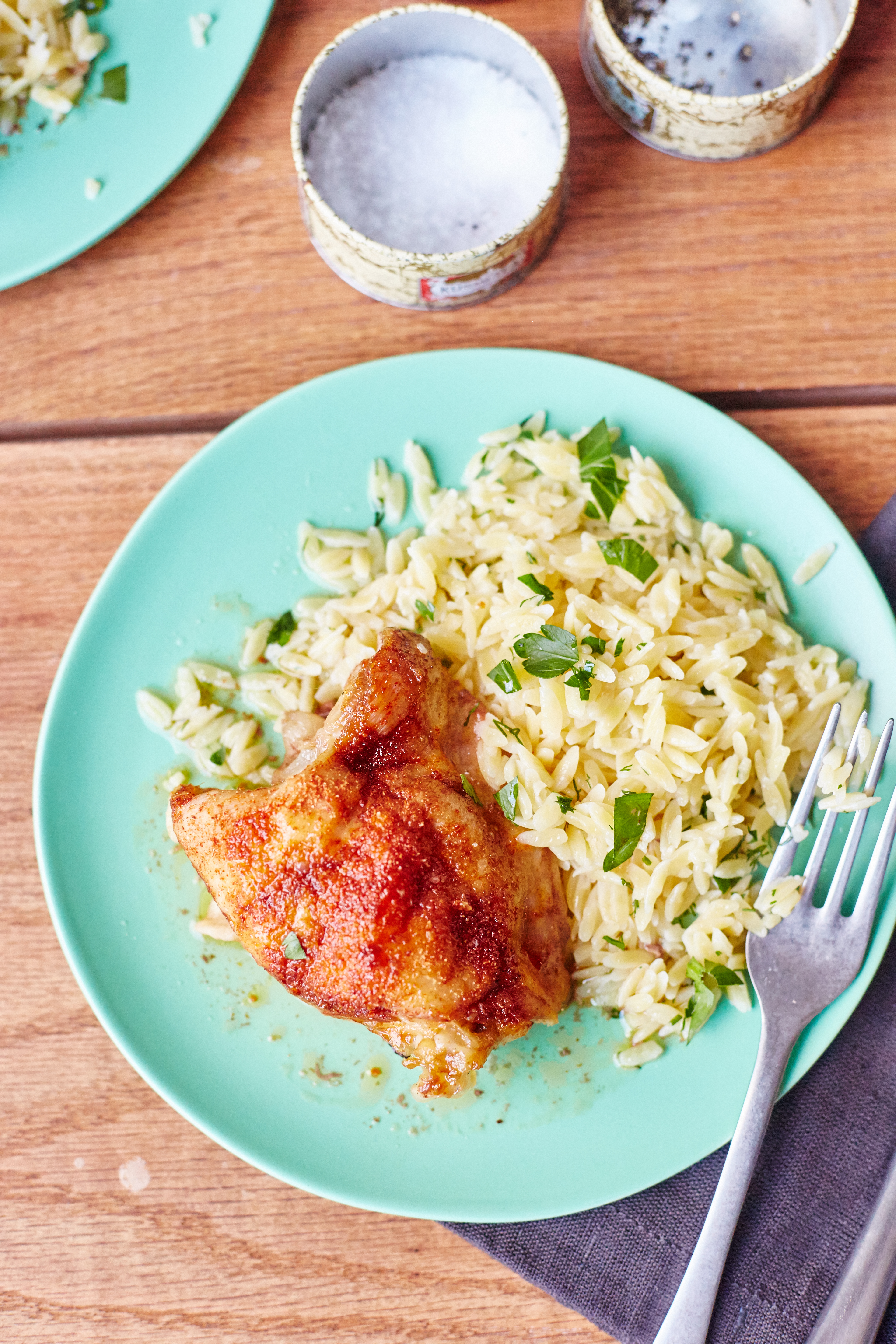 7. How To Make Crispy Chicken in the Slow Cooker
To be fair, it is pretty easy to make crispy chicken using the sauté function of the Instant Pot followed by a slow-cook with a loose lid, but if you're lazy like the rest of us and just want to throw some thighs in on slow-cook, this method is for you.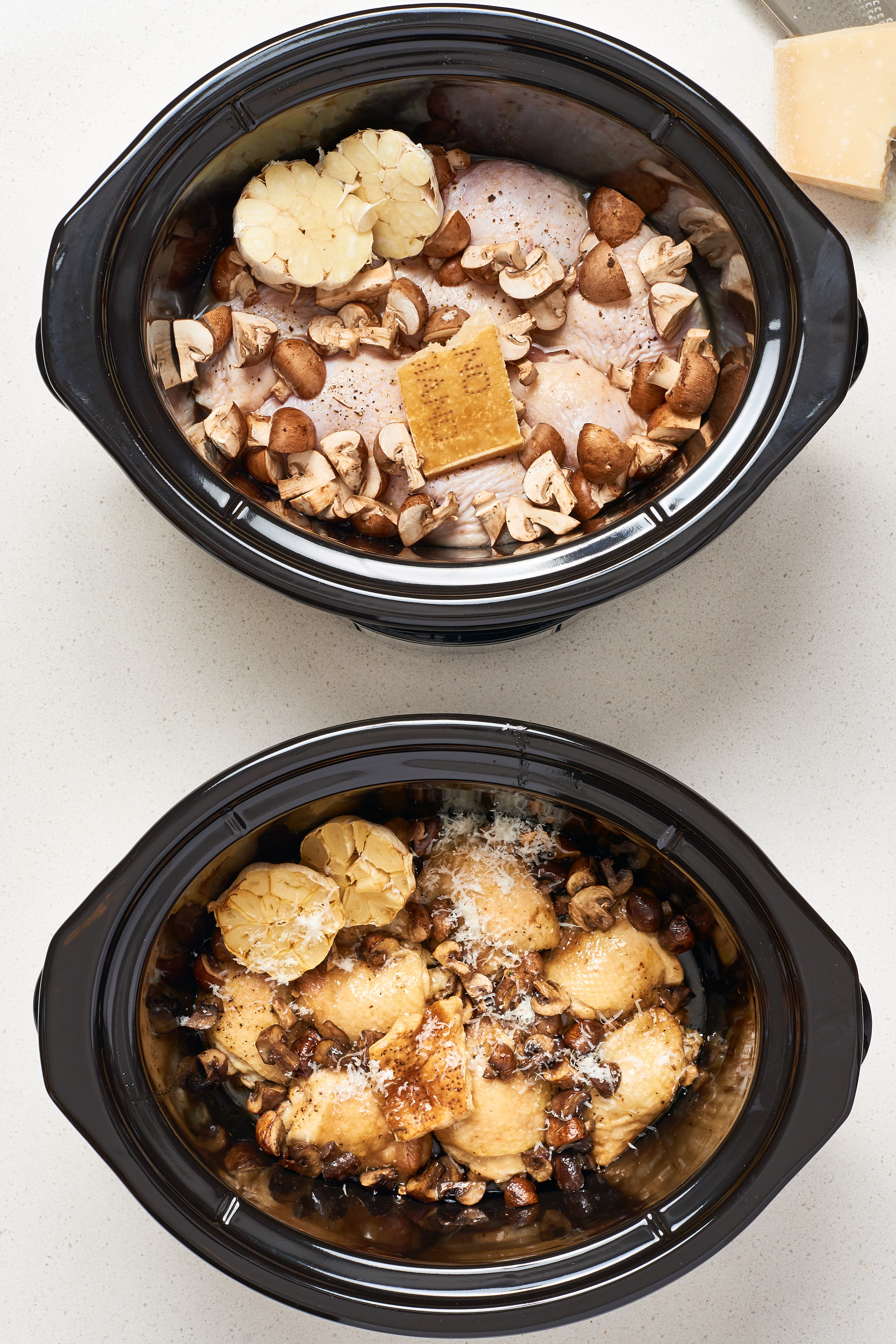 8. These 5 Slow Cooker Dump Dinners All Make Themselves
These are actually five minimal slow cooker chicken dinners, everything from mushroom Parmesan chicken to honey teriyaki. All of them can be adapted to slow-cooking in the Instant Pot.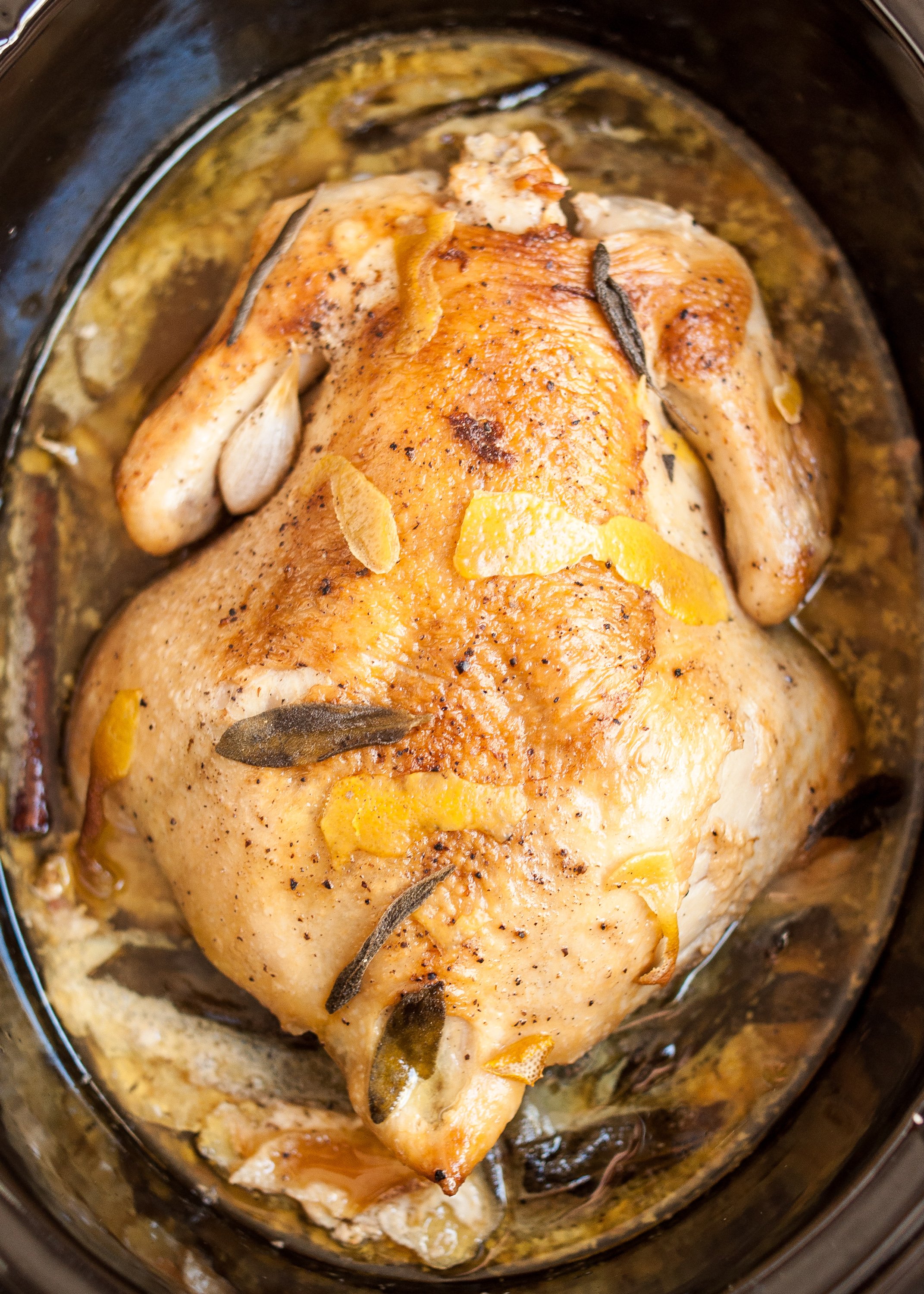 9. Slow Cooker Chicken in Milk
One of our most beloved slow cooker recipes ever, you can shortcut this chicken and milk in the Instant Pot by browning with the sauté function and then slow-cooking right after.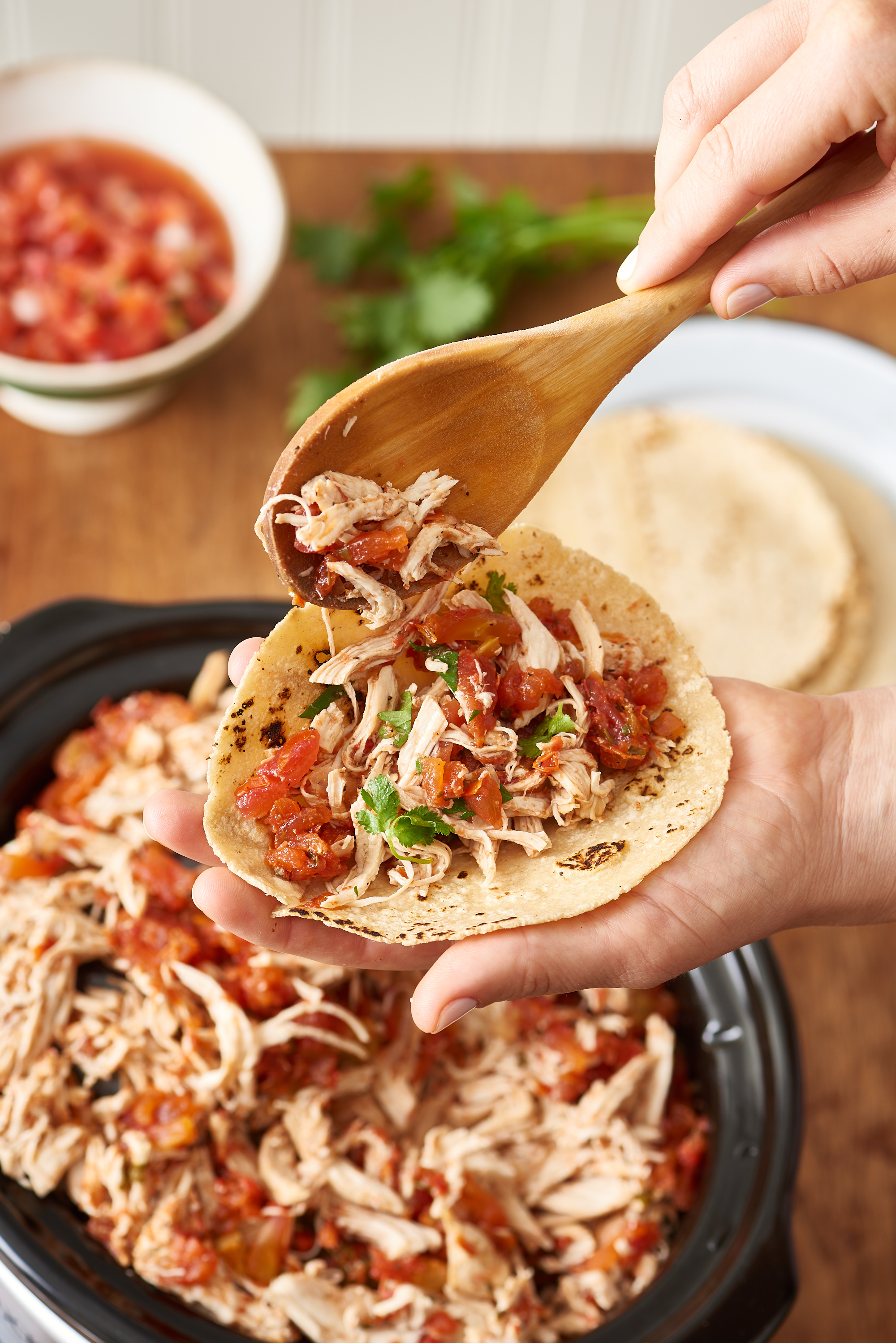 10. 2-Ingredient Slow Cooker Salsa Pulled Chicken
I saved the most minimal chicken dinner for last: chicken and salsa go into the Instant Pot. You hit slow cook and walk away, only to come back to perfectly shredded chicken for tacos, taco salads, or nachos.
Source: Read Full Article