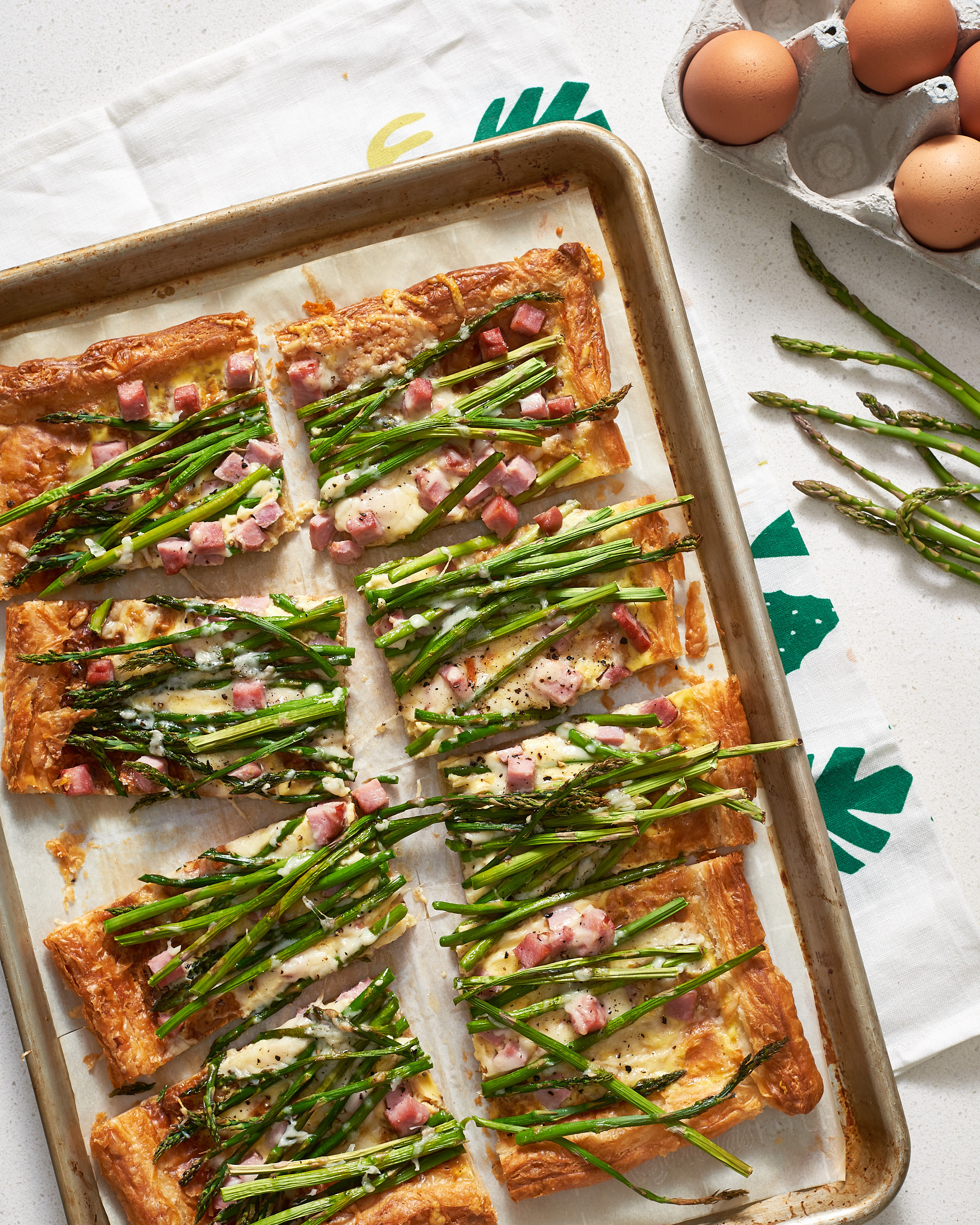 Welcome to April! It's the first official month of springs and signs of life are popping up everywhere: Flowers are blooming, grass is greening, and we're eagerly hitting the farmers market to see what's in store. We're bringing new life into our kitchens, too, in the form of seasonal produce and lighter, brighter meals. Here's what we can't wait to cook this month.
All the Spring Greens
No offense to kale and cauliflower, but we've been waiting all winter for spring greens to arrive. We're celebrating by cooking asparagus, peas, leeks, and more in abundance.
Ham, Asparagus & Gruyère Tart
Braised Lentils and Leeks
Ricotta and Fresh Pea Toast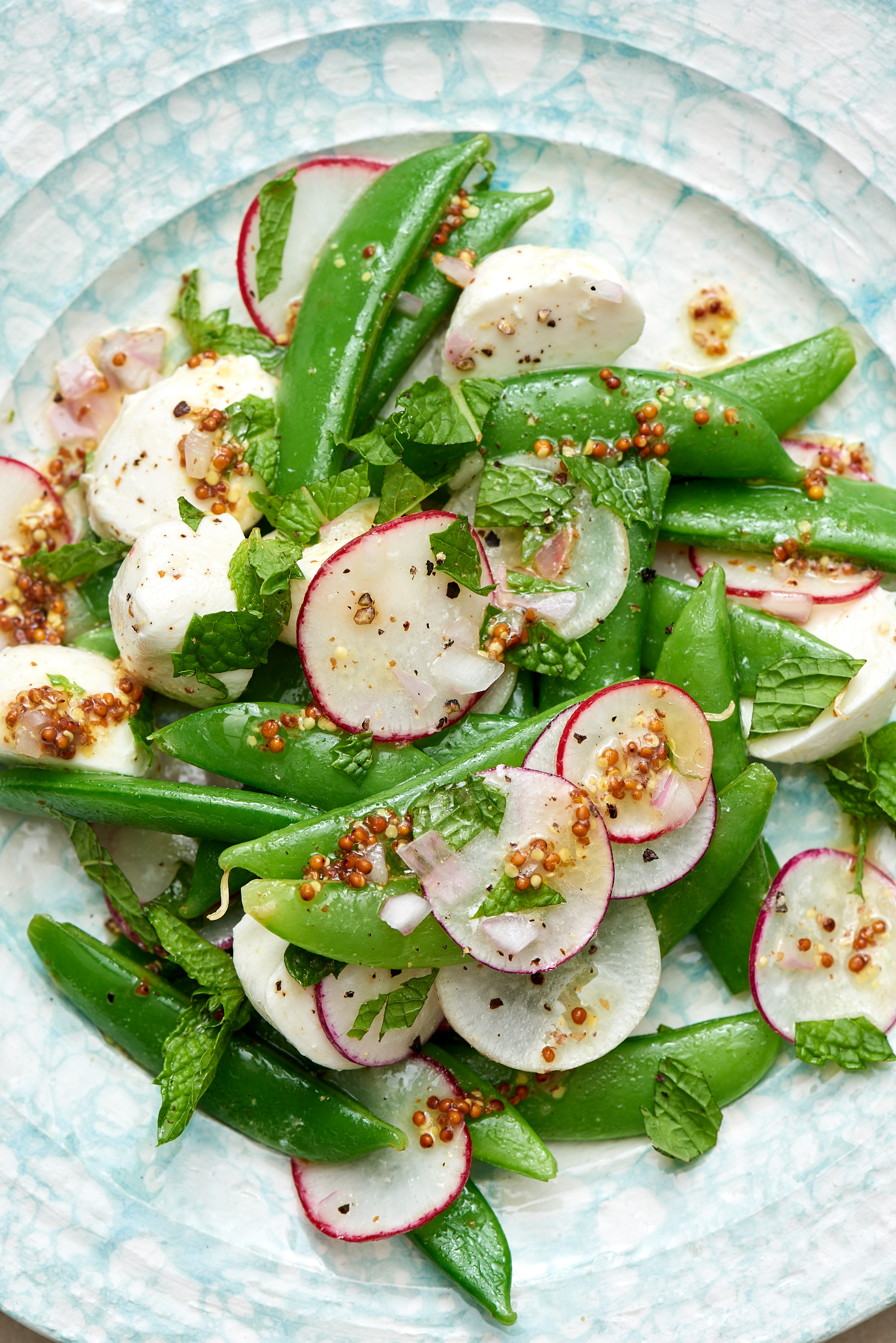 Minty Snap Pea Salad
Lemon-Pepper Asparagus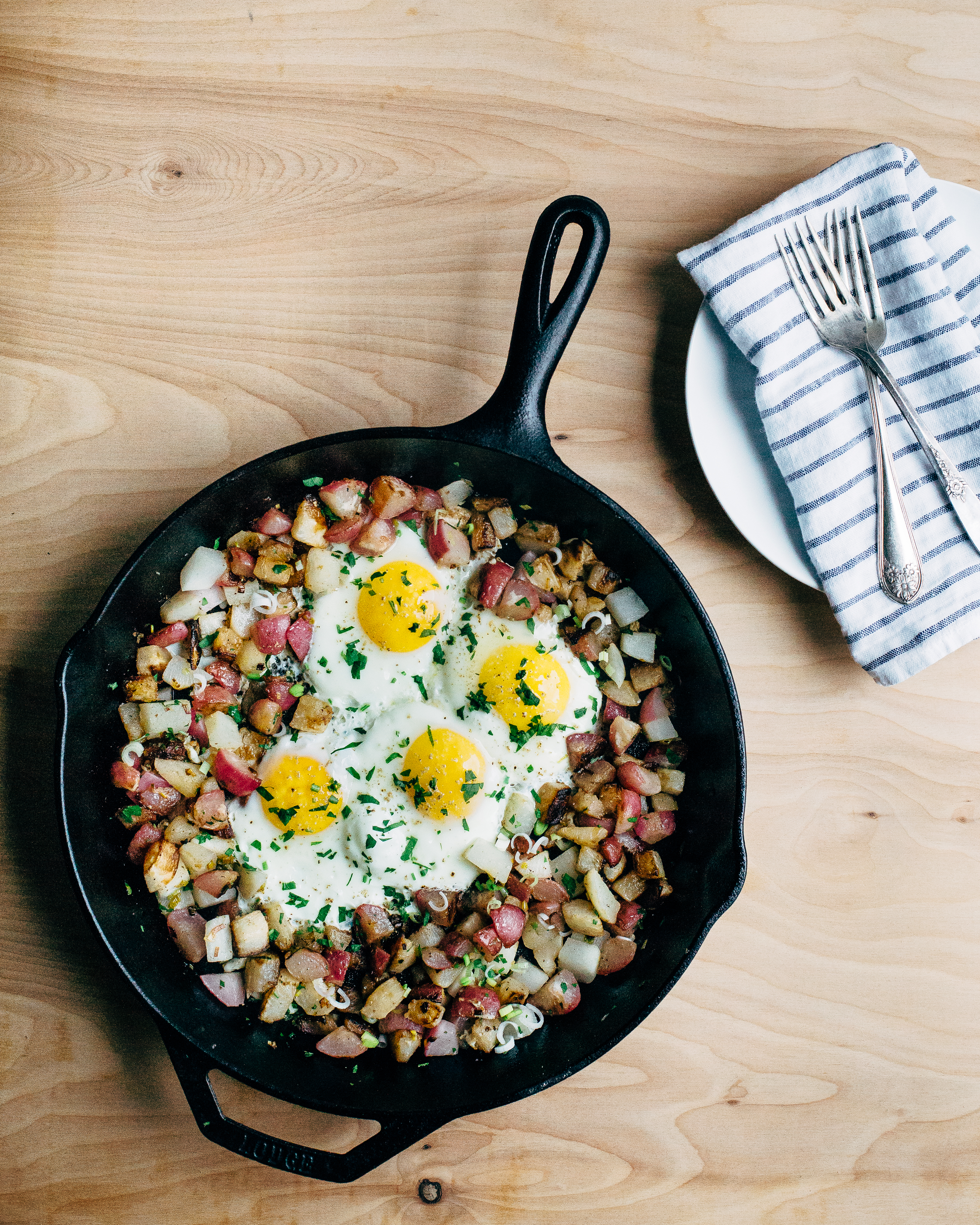 Radishes
Let's not forget radishes, either! While they're easy to find year-round, the peppery pink vegetable is at its best at this very moment.
Radish and Turnip Hash with Fried Eggs
Farro Salad with Arugula, Radishes & Goat Cheese
Brown Butter Radishes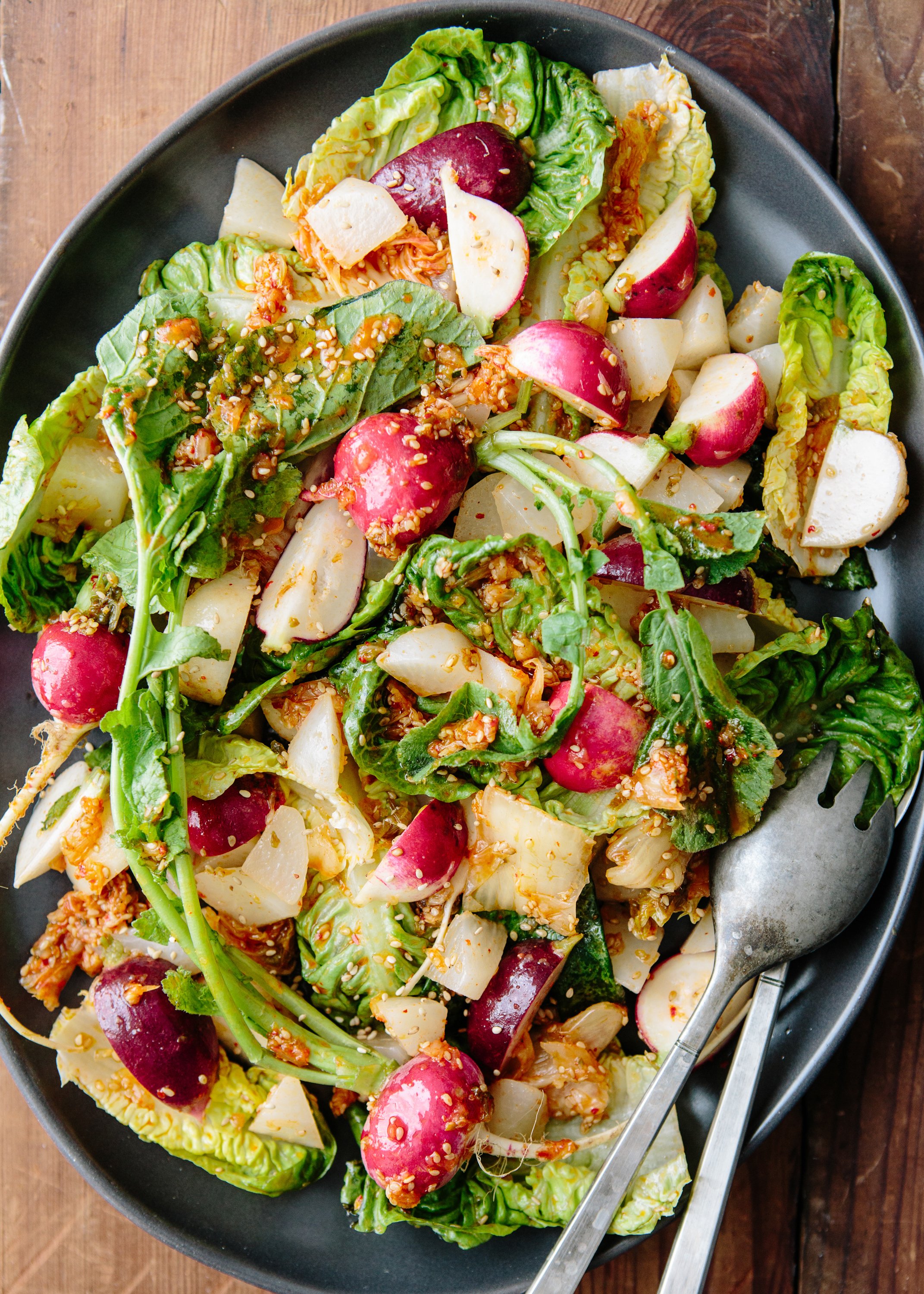 Kimchi and Radish Salad
Sarah Copeland's Barley Risotto with Swiss Chard, Radishes & Preserved Lemon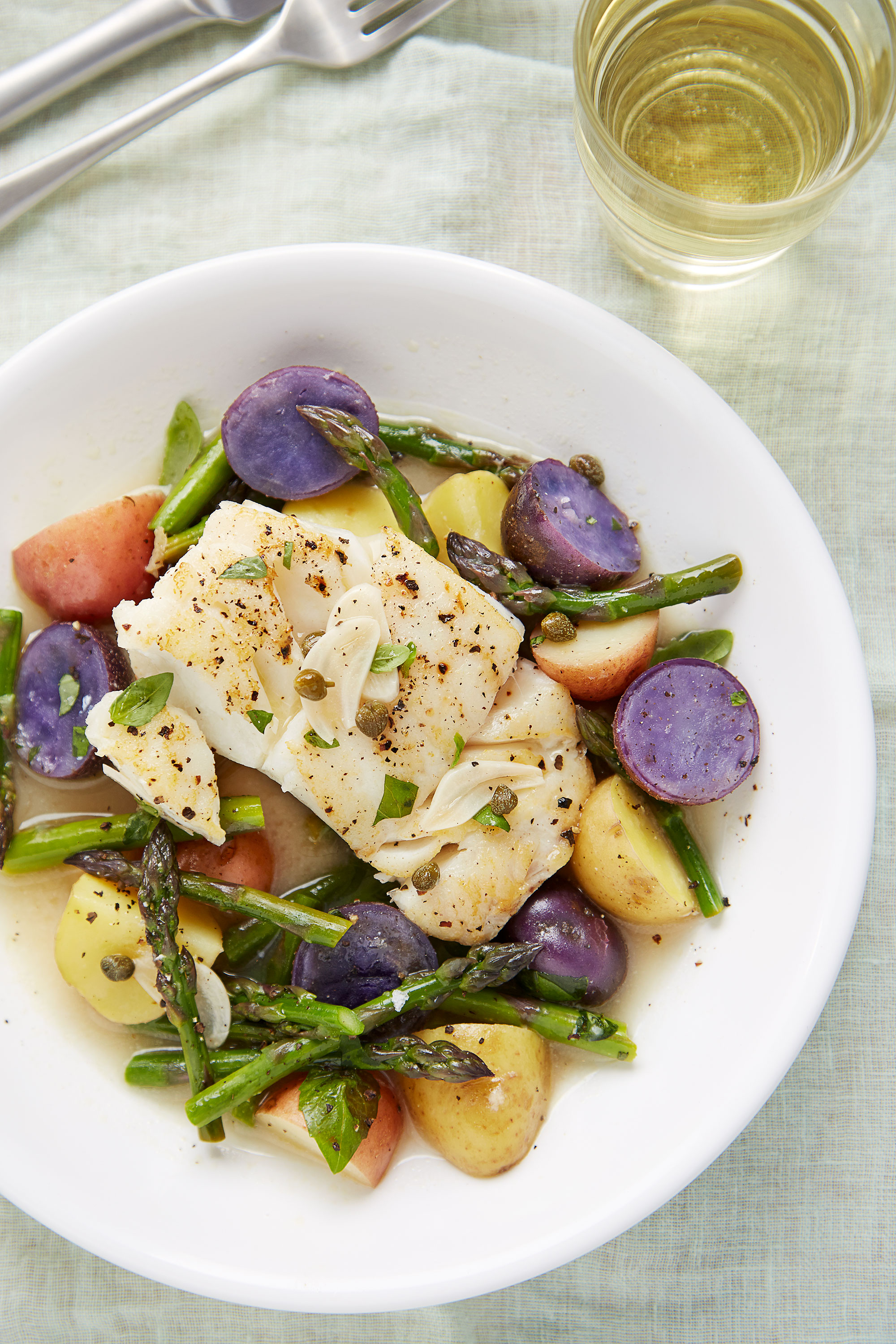 Light but Cozy Dinners
Evenings are still a bit cool so we're cooking meals that are still able to warm us up but won't weigh us down.
Skillet-Braised Cod with Asparagus and Potatoes
How To Make One-Pot Pasta Primavera
Spring Vegetable and Chicken Braise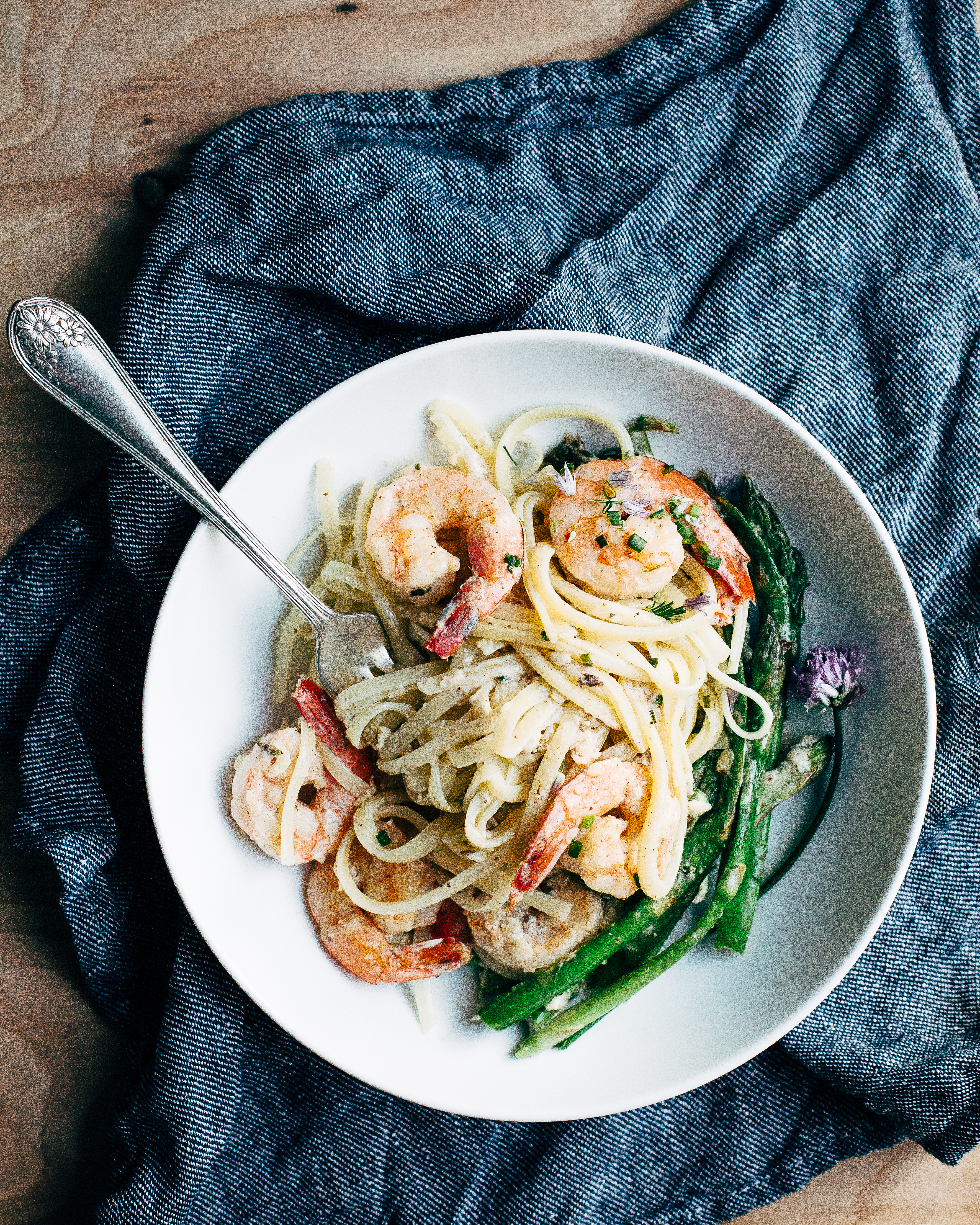 Creamy Asparagus and Shrimp Pasta
Slow Cooker Spinach and Artichoke Chicken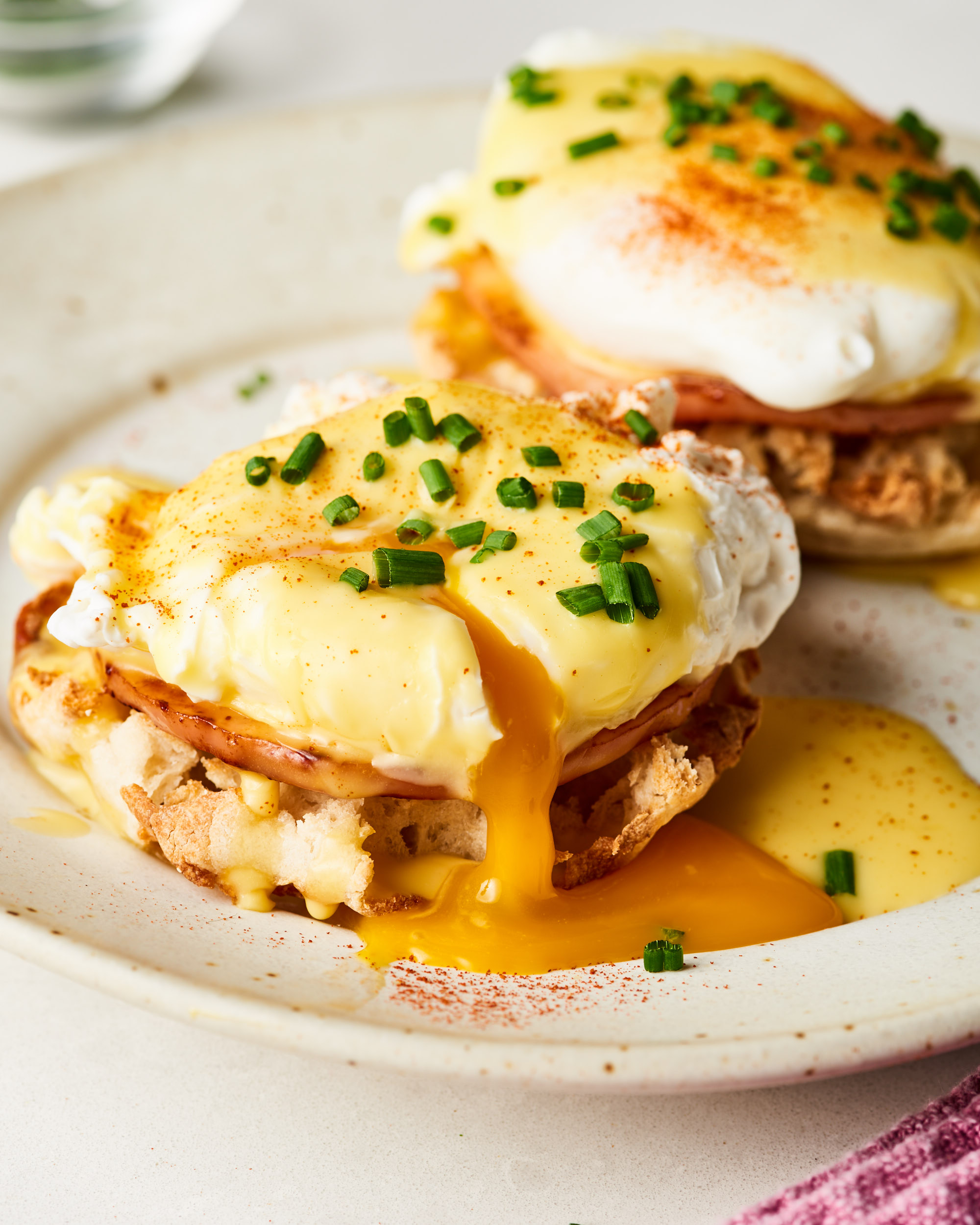 Easter Eggs
Regardless of if you celebrate Easter or not, April always feels like an egg-centric month. We're cooking them for lazy weekend brunches and spring gatherings with friends.
How To Make the Easiest Eggs Benedict
How To Make Deviled Eggs
Ottolenghi's Braised Eggs with Leeks and Za'atar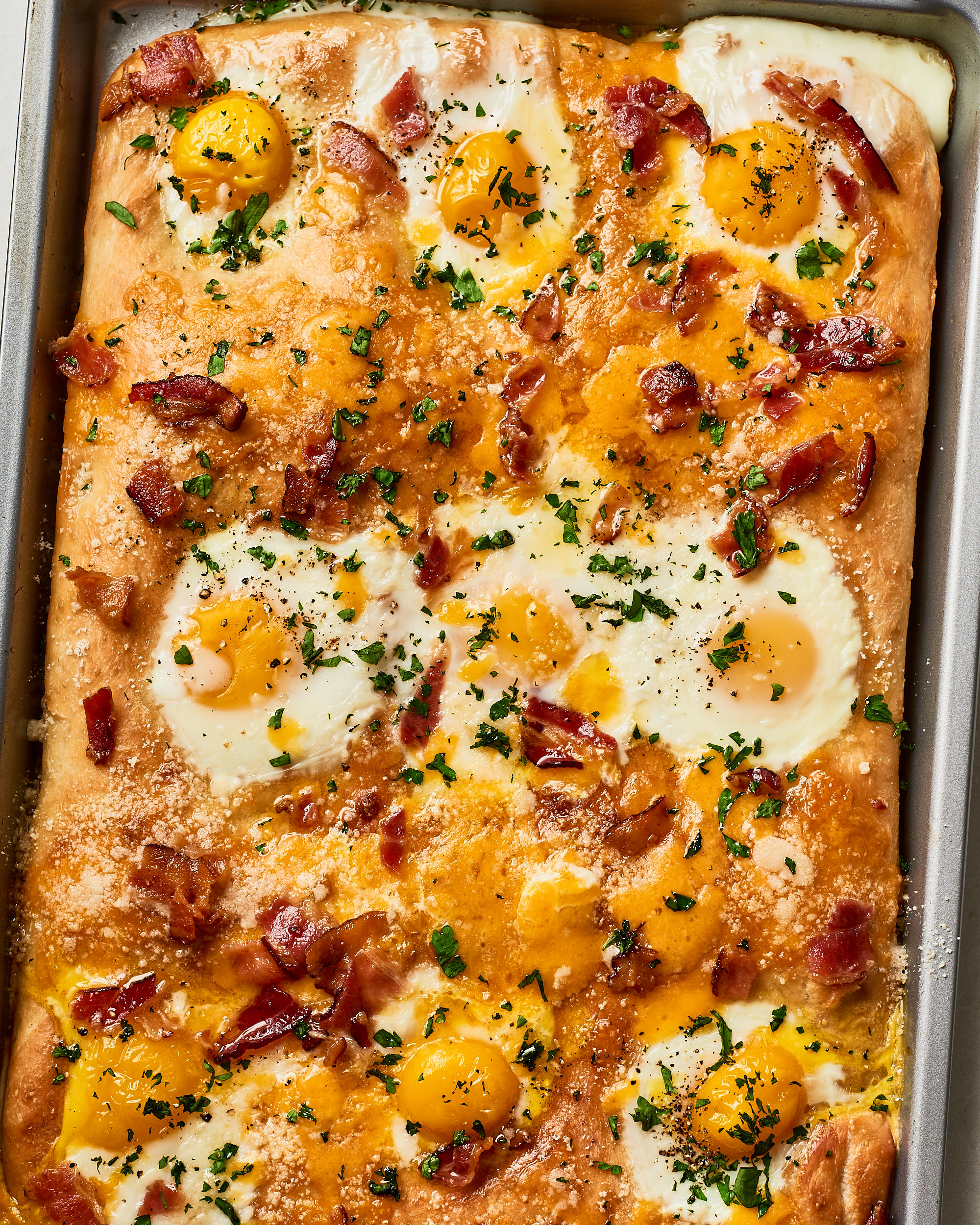 No-Knead Breakfast Focaccia
How To Make a Foolproof Quiche
Source: Read Full Article