Memorial Day weekend is on the horizon, and we couldn't be more excited for this unofficial start to summer! This is your signal to fire up the grill, dust off your cooler, and get your favorite picnic blanket ready — because it's time for backyard BBQs and cookouts galore.
As for what to cook, you can't go wrong with the classics: juicy burgers, creamy coleslaw, and don't forget the pasta salad! We're also including some dishes you might not have considered but that are destined to become favorites. From veggie kebabs to no-bake cakes to pitcher drinks for all, these are the 50 essential recipes that will make your Memorial Day weekend amazing.

Snacks and Appetizers
One thing is certain: You're going to need some snacks to get you through the long weekend. Our best advice is to whip up any one (or more!) of these dips and you'll be in good shape. If you want to try something new, we suggest cacio e pepe popcorn. Better make it a double batch.
The Perfect Guacamole
How To Make Restaurant-Style Salsa in a Blender
How To Make Cool, Creamy Greek Tzatziki Sauce
How To Make Classic 7-Layer Taco Dip
Cacio e Pepe Popcorn
Slow Cooker Queso Dip
Feta Salsa

Salads and Sides
We all know that the sides and salads are the best part of cookouts, potlucks, and picnics. From creamy potato salads to pasta salads to slaws, these are the classics (some with slight variations) that you look forward to seeing in the lineup every summer.
Buttermilk Ranch Potato Salad
Potato Salad with Lemon Tahini & Dill Dressing
Pesto Tortellini Pasta Salad
Antipasto Pasta Salad
Tex-Mex Quinoa Salad
How To Make Classic Creamy Coleslaw
Light & Easy Broccoli Salad
The Easiest Tangy Cucumber Salad
Grilled Zucchini Roll-Ups with Ricotta and Herbs
Grilled Potato, Onion, and Bacon Skewers
Cold Sesame Chicken and Noodle Salad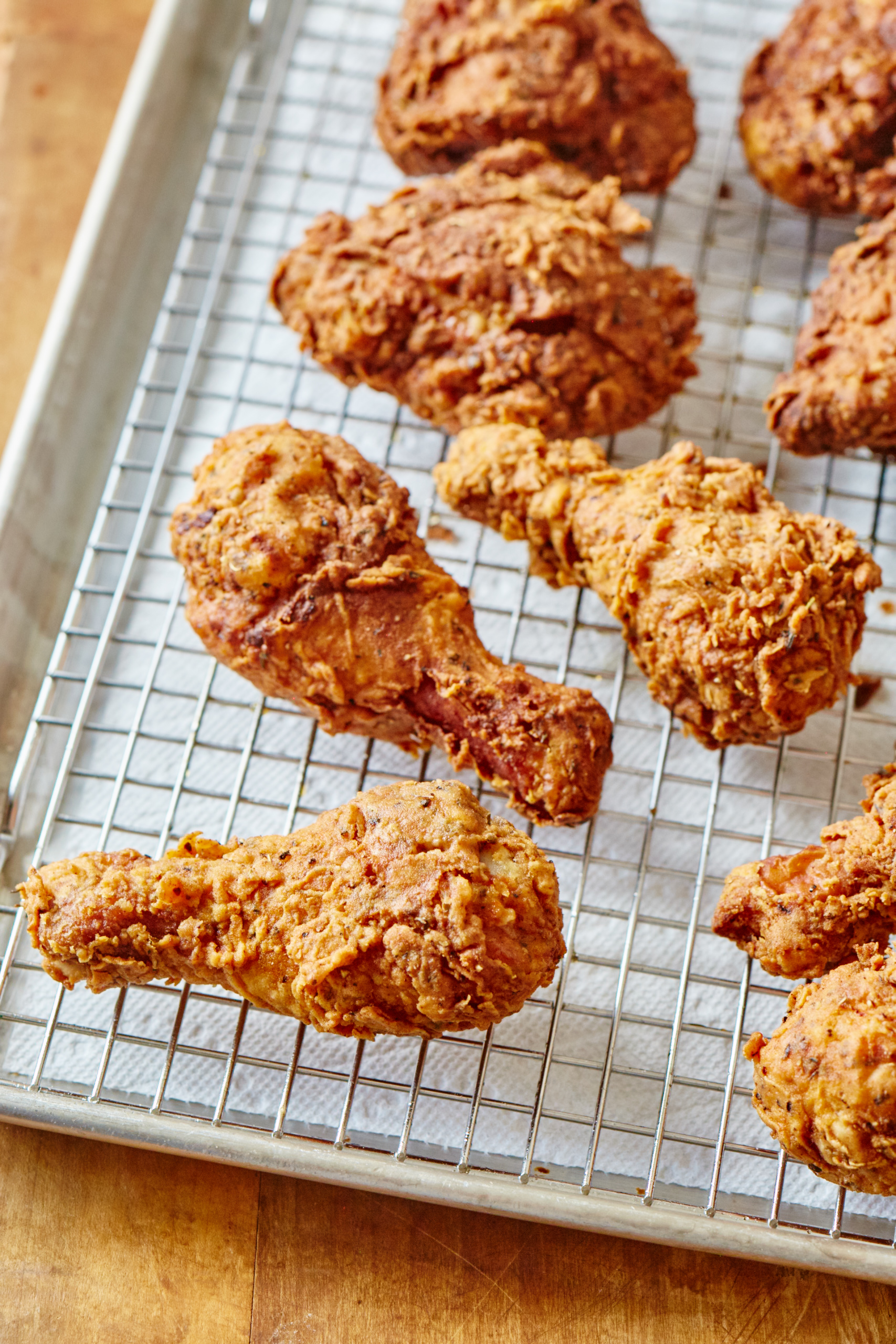 Meaty Memorial Day Mains
This weekend is all about grilling out, and these are the meaty mains that are always a hit, plus a few extra ideas if you want to think outside the grill.
How To Make Crispy, Juicy Fried Chicken
How To Make Great Ribs in the Oven
Grilled Chicken Thighs with Chimichurri
Grilled BBQ Chicken Wings
How To Grill Really Juicy Burgers
Grilled Chicken Breast with Blackberry-Corn Salsa
Slow-Cooker Barbacoa Beef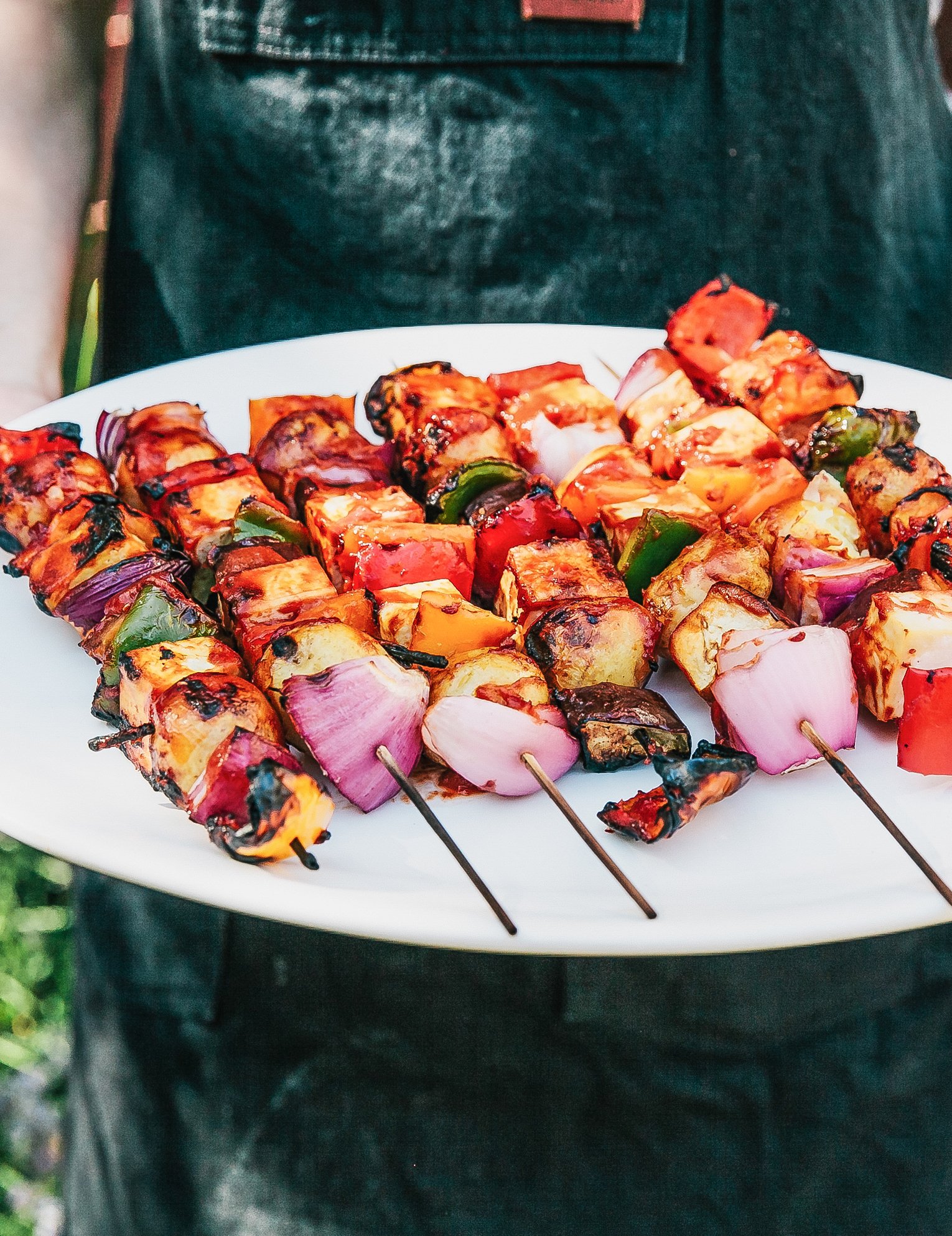 Vegetarian Memorial Day Mains
These mains skip the meat, but rest assured that when broccoli subs, tofu kebabs, and cauliflower steaks are on the menu, they'll be gobbled up in a flash by vegetarian and meat-lovers alike.
Bryant Terry's Grilled Vegetable and Tofu Kebabs
Grilled Eggplant Burgers with Halloumi Cheese
Grilled Chipotle Lime Cauliflower Steaks
Black Bean Burgers with Chipotle Ketchup
Sweet Potato Veggie Burgers
Garlicky Broccoli Subs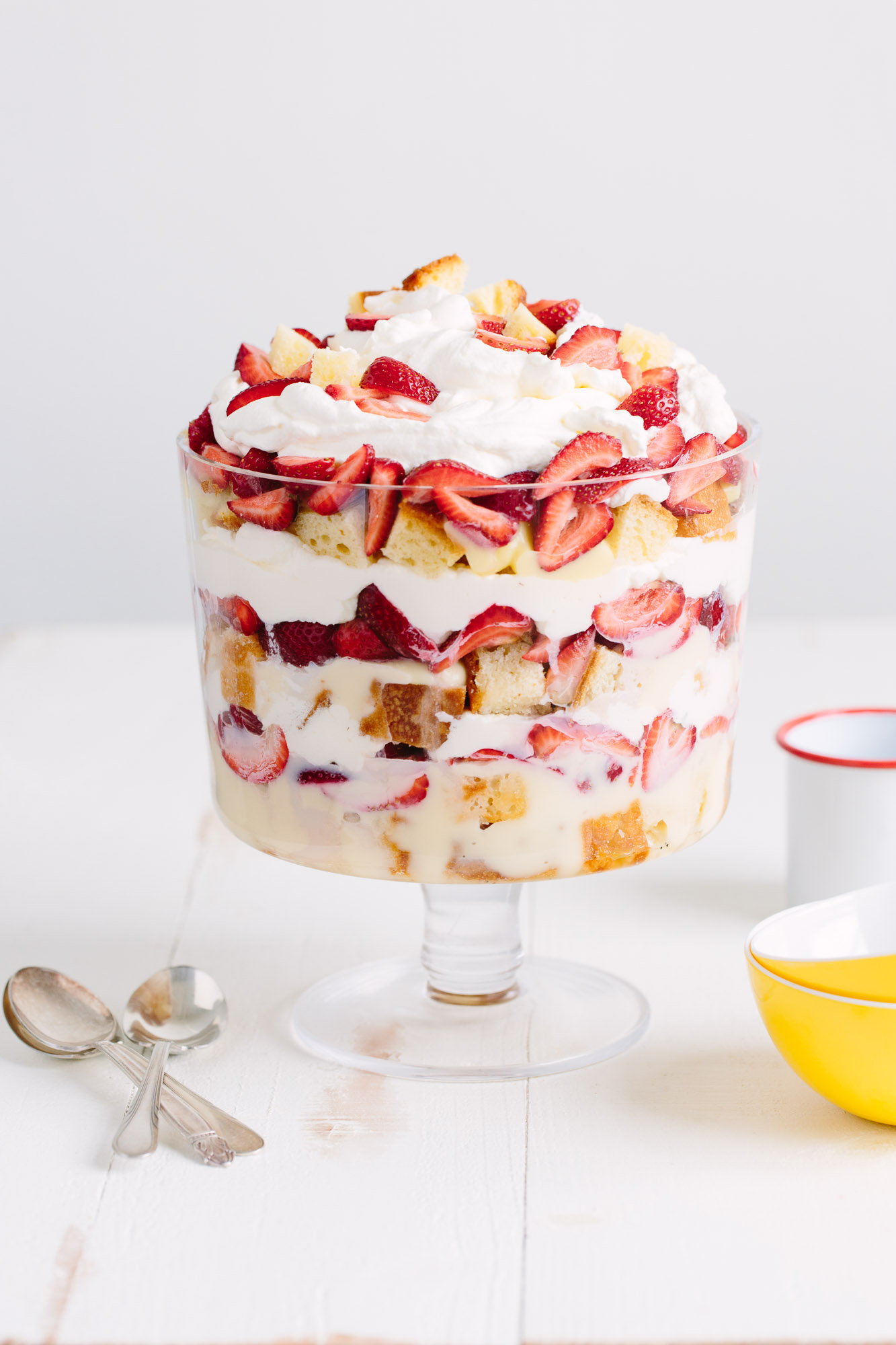 Our Favorite No-Bake Desserts
Heading to a BBQ or picnic this weekend? You should definitely volunteer to bring dessert. Master these no-bake favorites right now so you can whip them up all summer long.
How To Make the Best Strawberry Trifle
Banana Pudding Bars
Frozen Yogurt Pie with Boozy Blueberries
Key Lime Icebox Cupcakes
No-Bake Strawberry Icebox Cake
No-Bake Sheet Pan Lemon Yogurt Tart
How To Make a No-Bake Cheesecake
How To Make Better-than-the-Box Rice Krispies Treats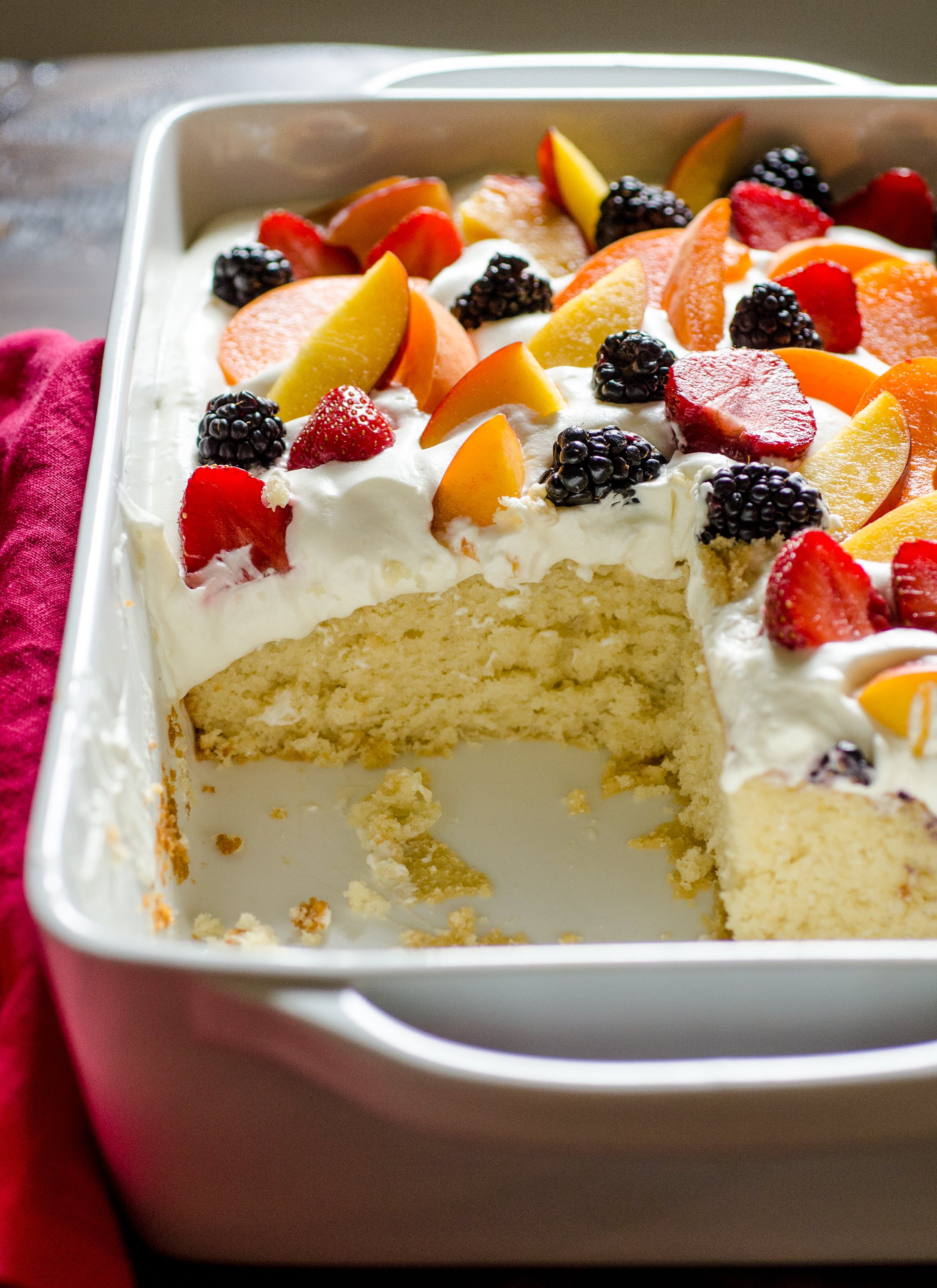 Essential Summer Desserts
These are the must-bake summertime desserts that make this long weekend celebration even sweeter.
Easy Summer Cake with Fruit & Cream
S'mores Brownies
Nutella Skillet S'mores
Strawberry Slab Pie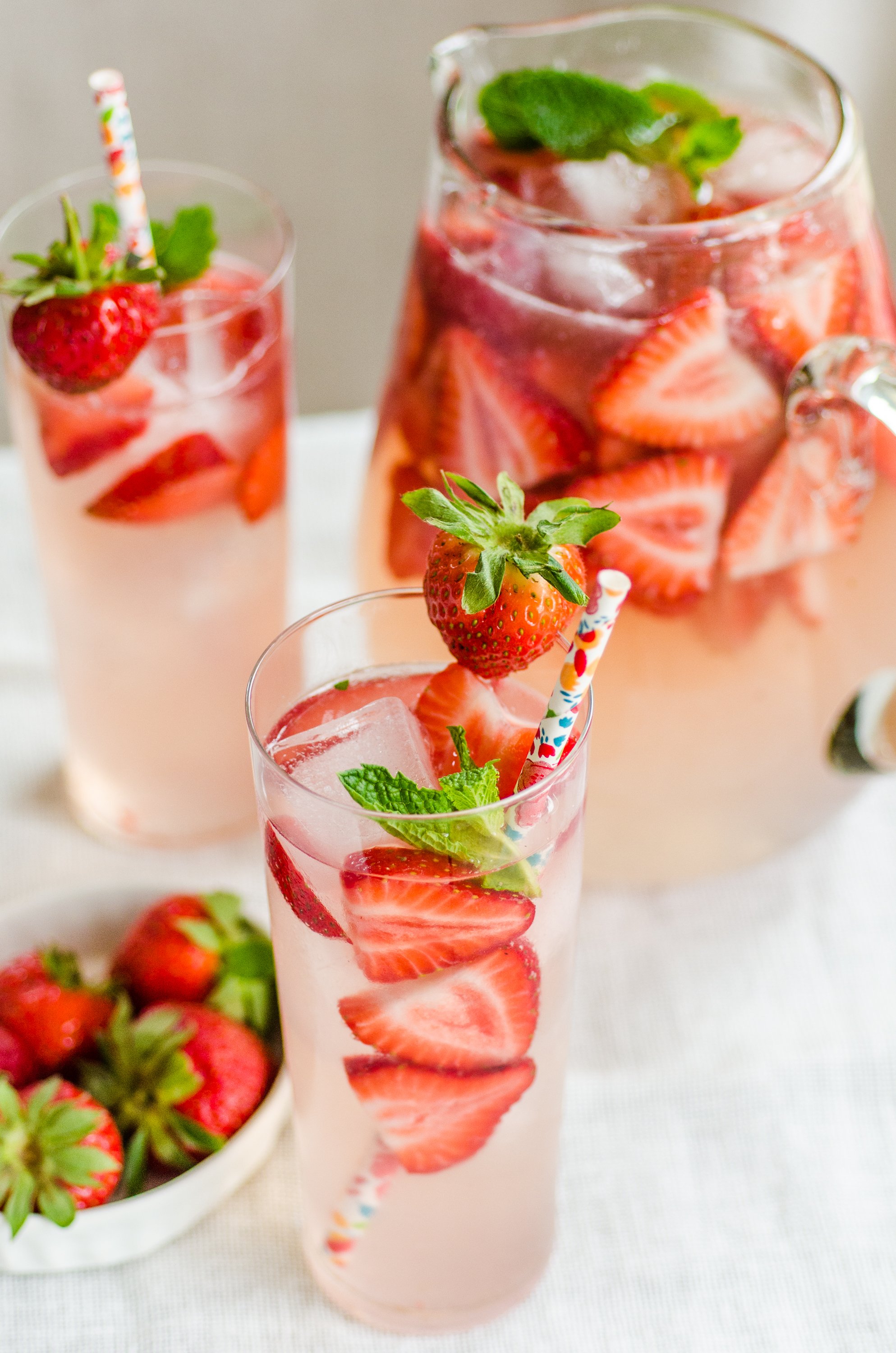 Drinks for All
These are the tried-and-true summertime favorites that are fit for a crowd. From pitcher cocktails to some non-boozy options, there's something for everyone.
How To Make a Whole Pitcher of Mint Juleps
Sweet Tea and Bourbon Pitcher Cocktail
Strawberry Gin Smash
Non-Alcoholic Sangria
Iced Green Tea with Mint & Ginger
Bomb Pop Pitcher Cocktail
Bryant Terry's Gunpowder Lemonade
Source: Read Full Article