Takes about 2 hours to prepare
Worth the wait!!!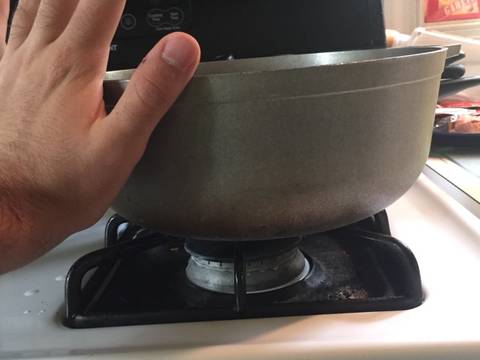 Mix chopped onion, oil, alcaparrado(with 1 tbs of its juice), salt, and bouillon in pot. Set on high heat. Stir.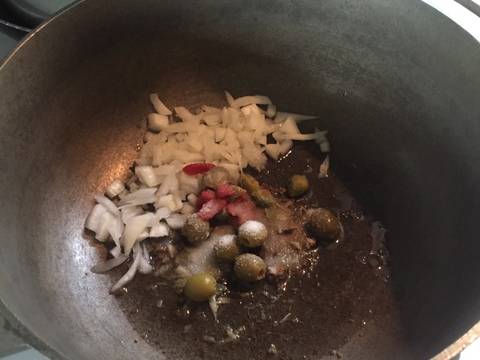 Chop meat into 1 in. cubes. Season with Adobo.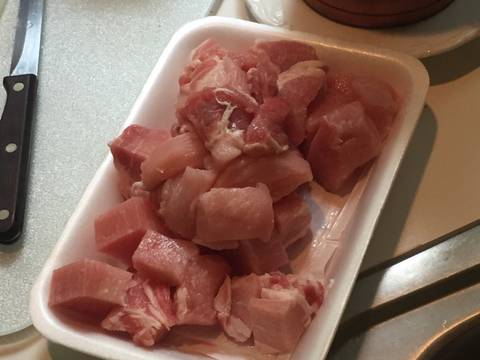 Add pigeon Peas to pot. Mix for one minute. add tomato sauce to pot. Mix. Keep the pigeon Peas can. Taste the spoon constantly so you can judge if you like it.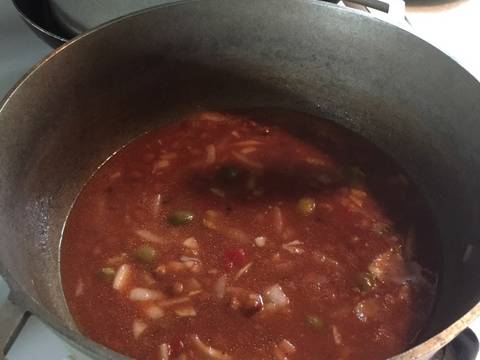 Add meat to pot when it's about to start boiling. Mix.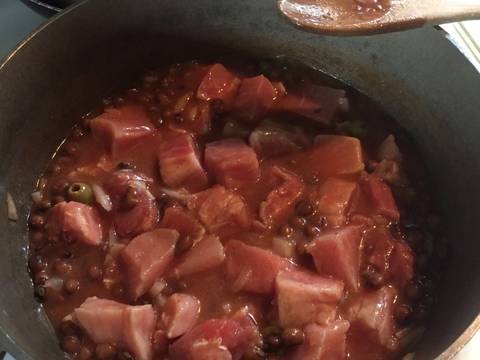 Let it sit for about 5 min. or until the meat starts to look like it's cooking.
Fill Pigeon Peas can with water. Measure one cup of pigeon Peas water for every cup of rice (3 cups more). Sprinkle 1/2 Sazón.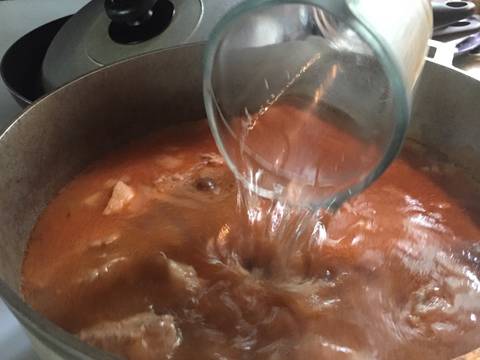 Add rice (3 cups). Stir. Set to low heat. Let it dry (about 20 min or until water is absorbed into the rice). Partially cover the pot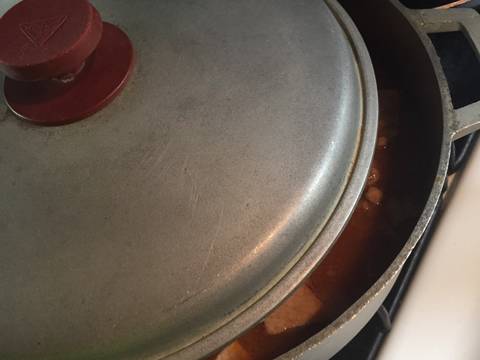 Once the rice looks like this picture, cover it and let it cook for 1 hour on low heat.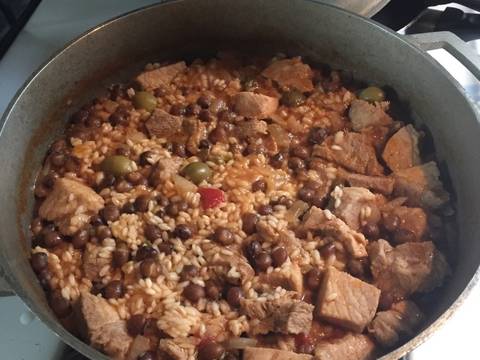 After about 45 min. stir and re-evaluate if it needs more time
Source: Read Full Article