On top of that, food pantry box contents vary widely from location to location, and there would be no accurate way for me to depict an "average" box. But back in February of this year, Courtney from FoodShare South Carolina reached out to me and wondered if I could use one of their $15 produce boxes in an episode, explaining that what FoodShare does "and Budget Eats fits hand in hand."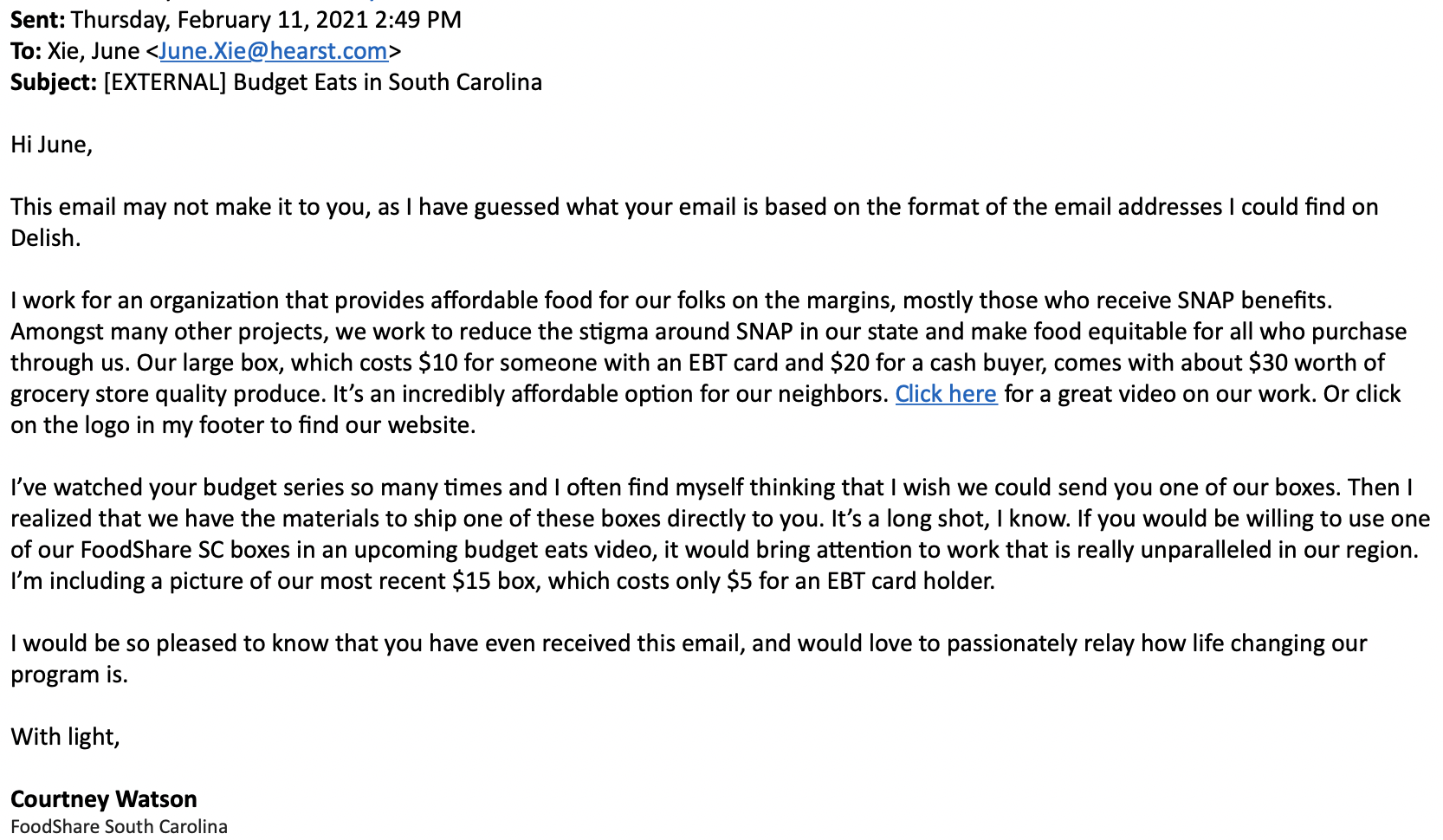 Then, in March, Nicole from Hunger Free America reached out, wondering if we could collaborate on spreading awareness of the limitations of cooking on a SNAP budget.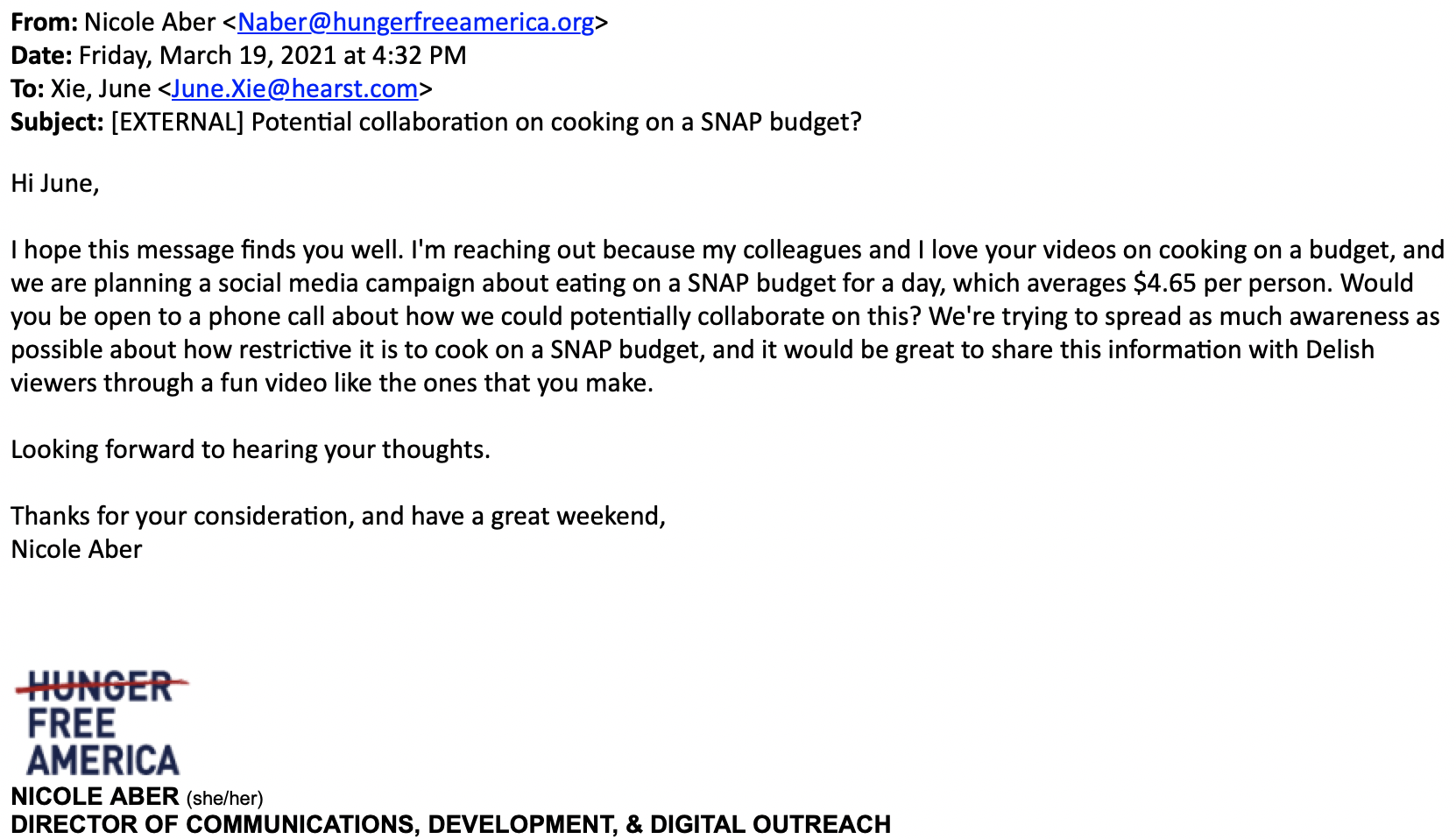 With two amazing organizations knocking at my virtual door, the food pantry box edition of Budget Eats was born.
Food access & SNAP resources
Before we get into my week of wild experimentations with Ritz, cornflakes, and ranch seasoning, I want to say this: As long as systemic inequities exist—and, as the last year-and-a-half have shown us, they will probably continue to as far as the metaphorical eye can see—food insecurity will always be a problem. In this very unjust world we've created, it brings me joyous hope to see that programs like FoodShare South Carolina and organizations like HFA exist.
I want to pass along some resources the kind folks at FoodShare and HFA gave me. The list below includes programs and information that might be useful for you, as well as action items if you want to take a little part in supporting change on both a grassroots and policy level.
Regional programs
FoodShare South Carolina (SC)
NYC Fresh Food Box (NY)
Hunger Free NYC (NY)
NYC Neighborhood Guides to Food & Assistance (NY)
Just Food CSA Map (NY)
Glynwood Center (NY)
St. Joseph Community Health Foundation (IN)
DC Central Kitchen (DC)
Capital Area Food Bank (DC)
Food On The Move (RI)
Daily Table (MA)
West Virginia Food and Farm Coalition (WV)
Double SNAP Dollars Program (MT)
New Orleans Market Umbrella (LA)
Hunger Task Force (WI)
Sustainable Food Center (TX)
Vegas Roots (NV)
Hawaii Food Basket (HI)
One Island (HI)
Experimental Station (IL)
Double Up Food Bucks (MO)
Nourish Colorado (CO)
Fair Food Network (MI)
National programs
Wholesome Wave
The Food Trust
USDA Nutrition Assistance Contact Map
Hunger Free America
HFA Find Food Assistance Database
USDA National Hunger Hotline
State by State SNAP EBT Resource List
Farmers Market Coalition National Map
Donate to Partnership for a Healthier America's Fresh Food Fund
Apps
Providers (formerly FreshEBT)
Tangelo
Data on SNAP
Fair Food Network: New Nationwide Study Shows SNAP Incentives at Farmers' Markets Boost Healthy Eating, Support Farmers, and Grow Local Economies
SPUR: The Economic Contributions of Expanding Healthy Food Incentives
Food Research and Action Center: SNAP Map: SNAP Matters in Every State
Center on Budget and Policy Priorities: A Closer Look at Who Benefits from SNAP: State-by-State Fact Sheet
The rules of the week
The $15 produce box from FoodShare is meant for a household of two-to-three people, so I made enough to feed at least two people for each meal.
Unlike previous Budget Eats, besides using some leftover condiment packets I've racked up over the years and a tin of very expired black pepper, I did not rely on the spices and miscellaneous goodies already in my pantry.
Courtney said that at FoodShare, they often "encounter folks who only have a hotplate, one burner, mobile homes—no ovens." I ended up only using one burner, my microwave, and no oven or no fancy appliances while making the meals for this episode.
Nicole from Hunger Free America asked me to consider the "time constraints that low-income people have due to working multiple jobs and long hours" as well.
The winning recipes
PLT (Peanut Butter "Lettuce" Tomato)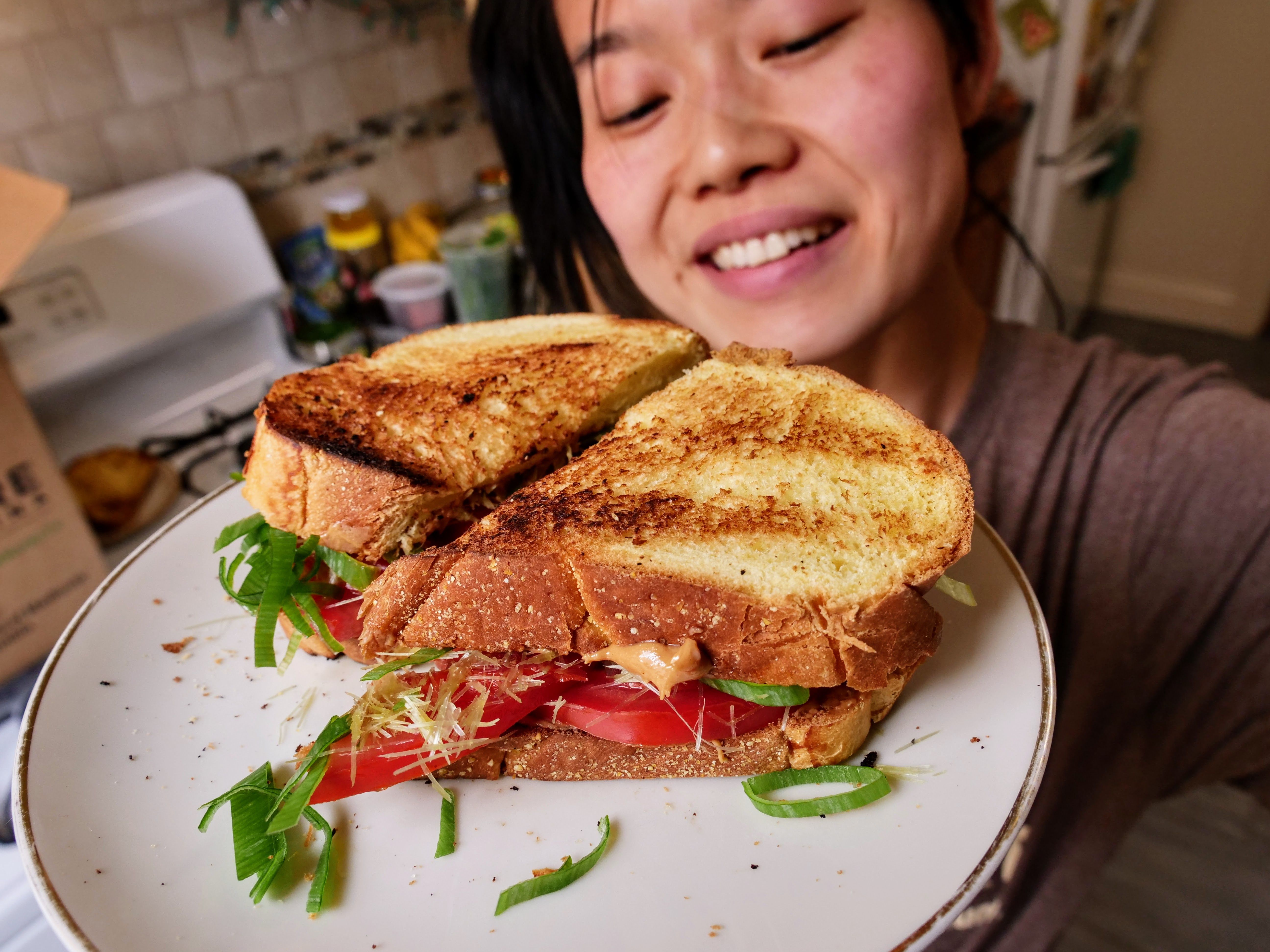 Yes, you've had a BLT, but what about a PLT? Given my undying love for peanut butter and a loaf of challah bread that had been hibernating in the Delish test kitchen freezer for two years, it was only natural that we started our week off with a PB sandwich. Gifted with farm-fresh juicy summer tomatoes, I slathered the bread with a packet of (expired, of course) mayo and peanut butter (also expired, of course), topped it with sliced 'matoes and green onions and…are you ready for it?…corn silk.
Chopped finely, the silk tasted like fresh microgreens. I thoroughly enjoyed it.
Think twice before you toss out that crunchy grassy goodness the next time you make corn on the cob.
Rating: 8.3/10.
Microwave Cornflake Tamale Pie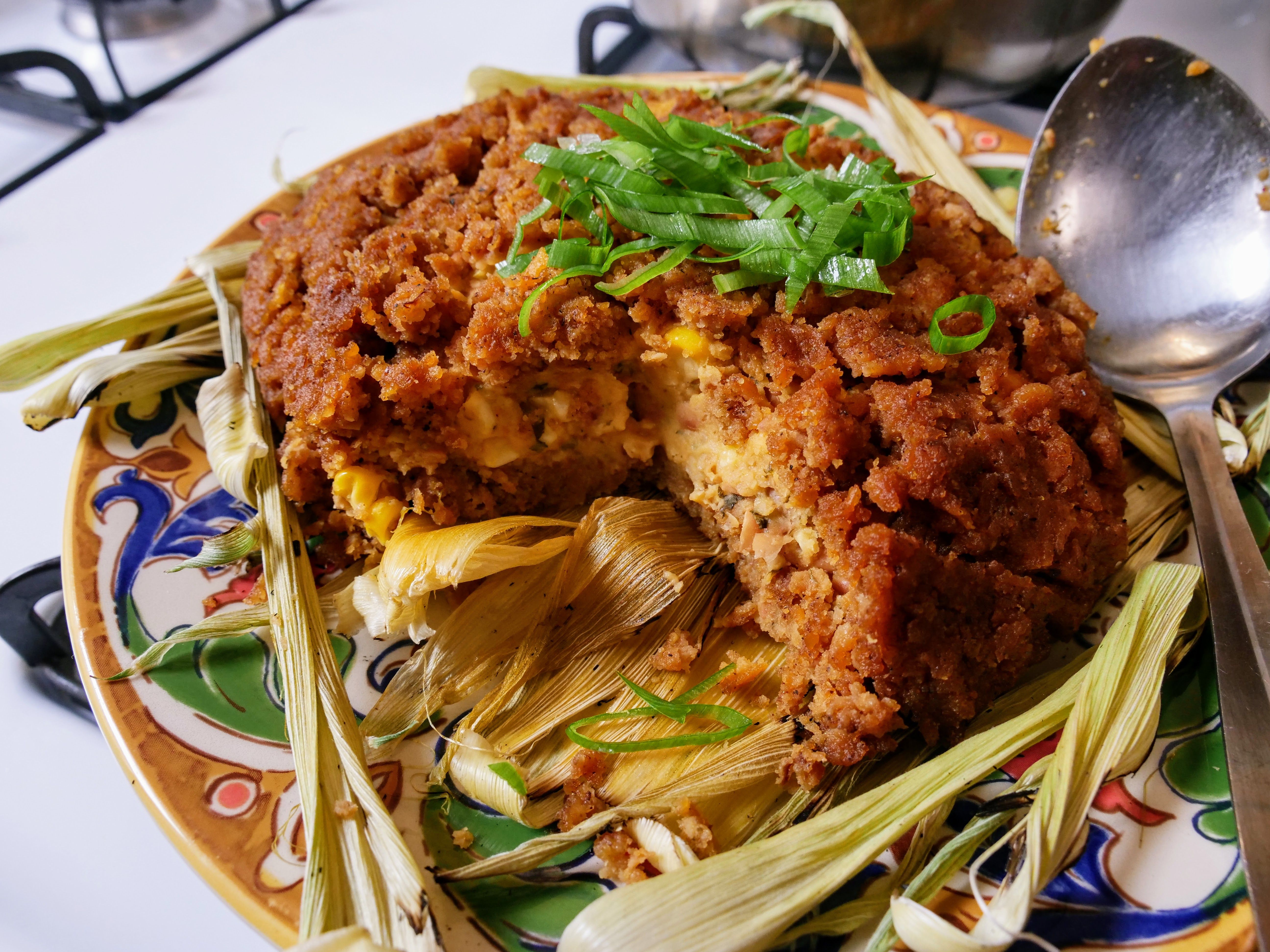 If you crush up cornflakes and Ritz and boil them together into a dough with corn cob stock then fill that dough with mashed up cheese powdered beans and cover the whole package with lightly charred corn leaves before microwaving it for 10 minutes, you will get this monster. This delicious, strangely fast-food-tasting monster. While warm and fresh, the exterior is nicely crunchy, the interior creamy and smooth yet still textured, and the whole bite is lightly fragrant with the flavor of toasty cornmeal.
This is hefty enough to serve four, at least. Incredibly savory, the only thing that would've made it even better would've been cheese. Always more cheese.
Rating: 9/10.
3-Ingredient No-Bake Banana Bread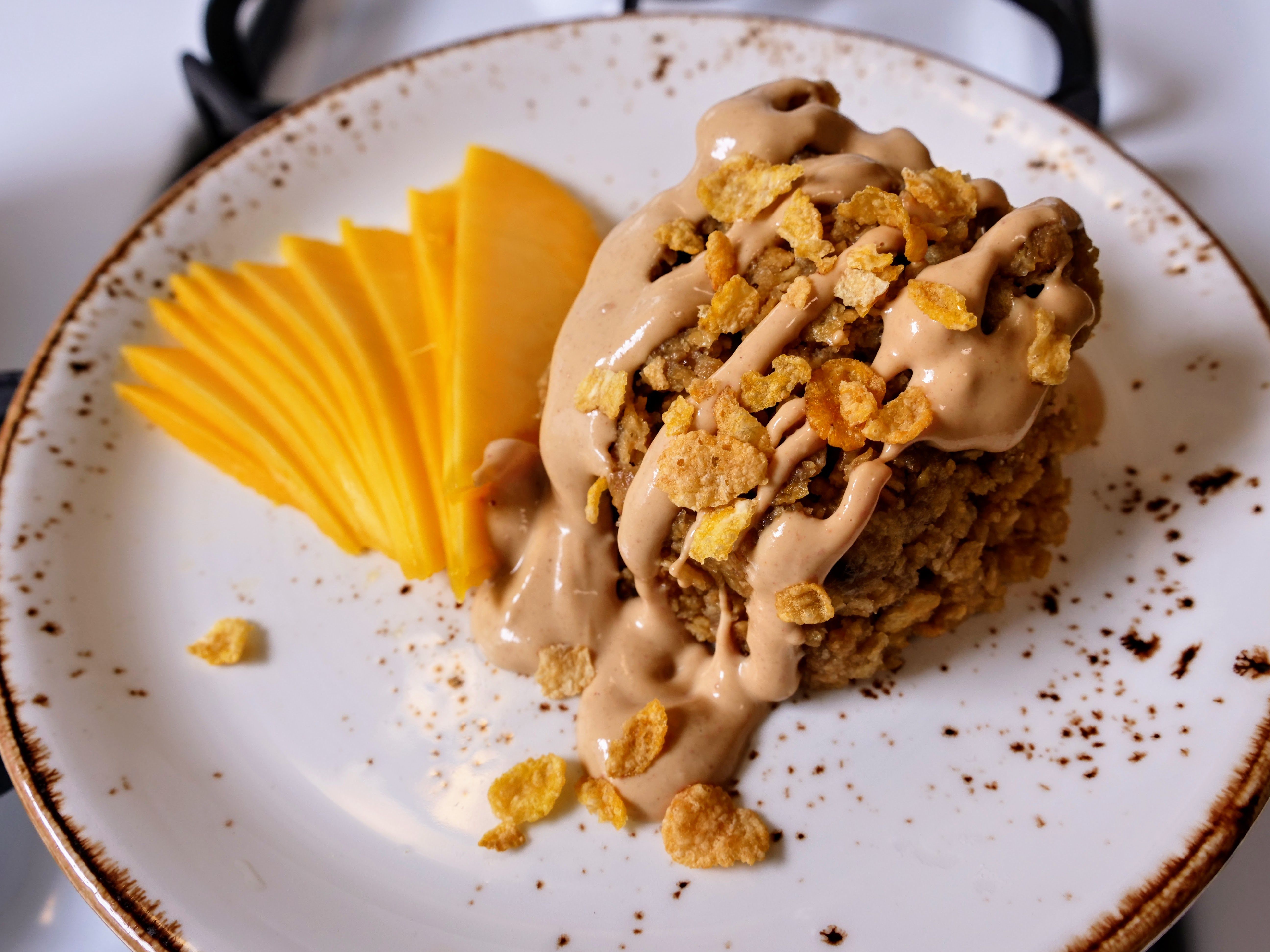 While this didn't exactly taste extraordinary, the simplicity of it all was truly mind-blowing: crushed cornflakes, mashed bananas, and a touch of jam mixed together and rested for three-to-four hours yields something like a cereal pudding with integrity. It has the texture of banana bread. If you closed your eyes while taking a bite, 8 chances out of 10 you'd agree that it was a nice piece of banana bread.
If we're honest, the craggy superfice of our banana "bread" didn't look very appetizing, which meant a sexy peanut butter drizzle and some nicely sliced fresh mango would divert your attention enough to give it a fighting chance. Just try it once before you die, maybe?
Rating: 8/10.
The honorable mentions
Pineapple Spam Bread Pudding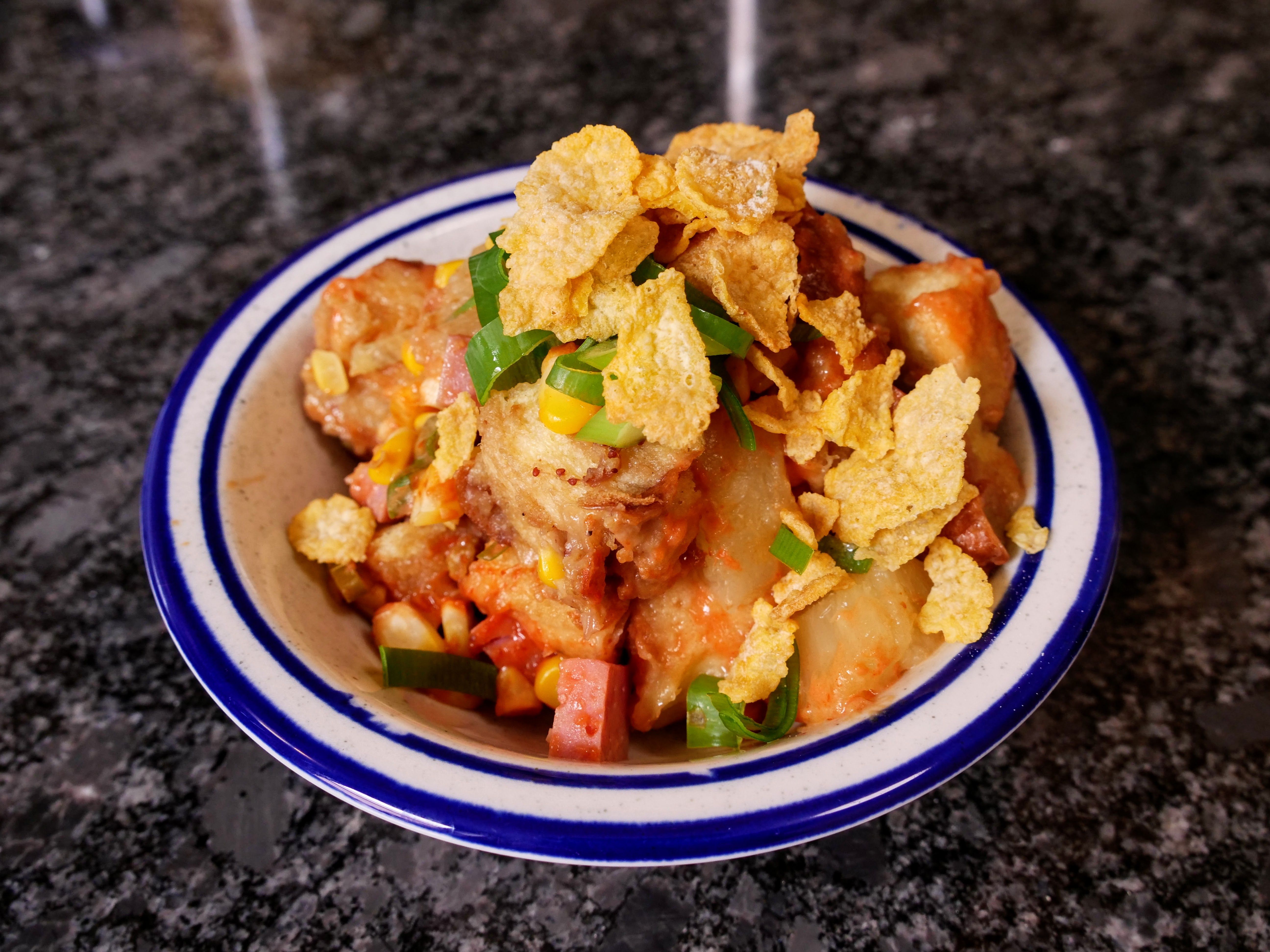 My only mistake here was microwaving the whole lot: microwaving turns bread into a dehydrated piece of wood. Otherwise, I loved this so very much, beyond my wildest dreams. If you're a fan of Hawaiian pizza, I'm going to bet $5 you'd love this.
Rating: 8.5/10.
Cabbage Rolls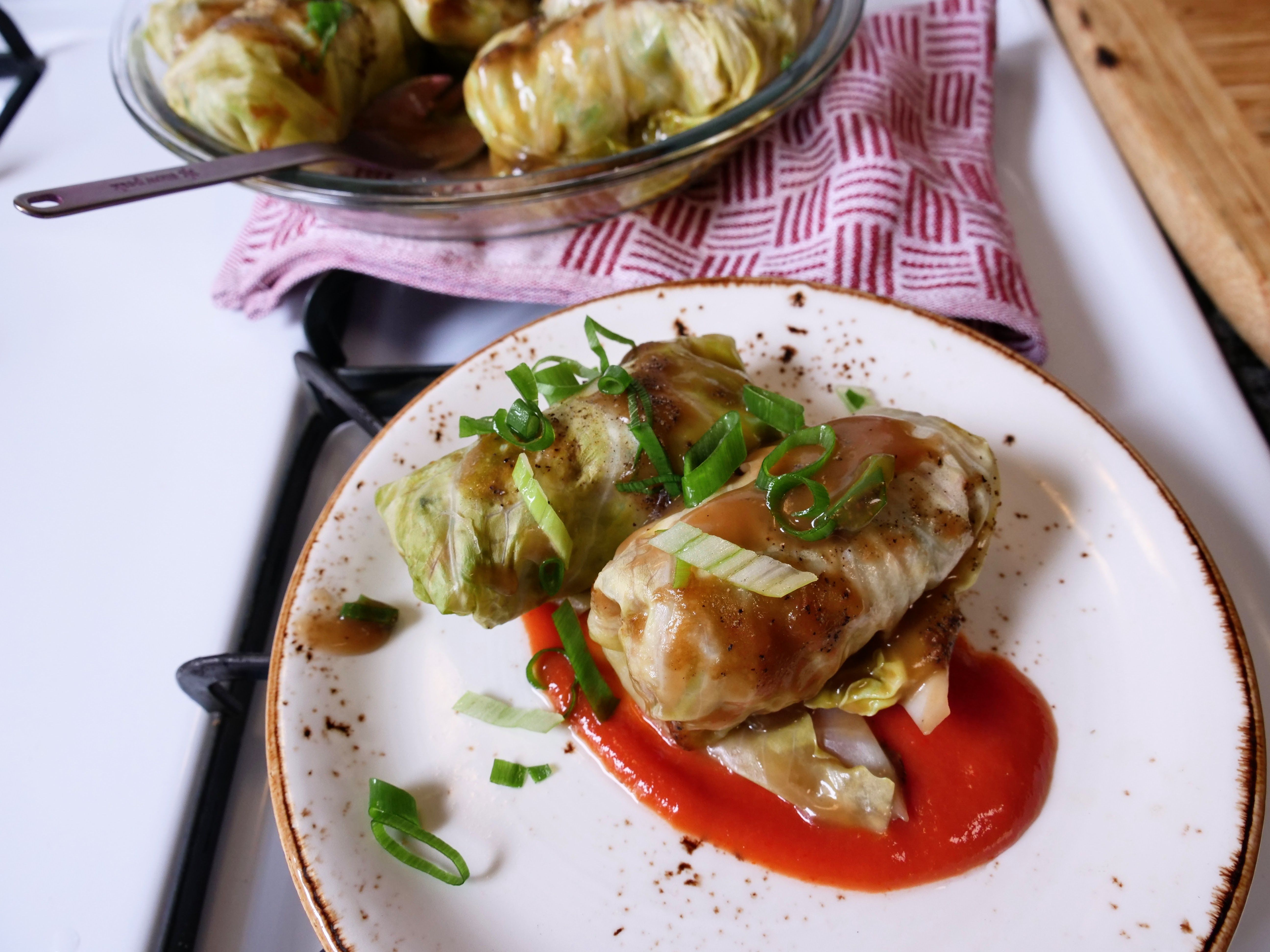 Cabbage rolls filled with pinto beans, peanut butter, black olives, celery, Spam, green onions, absolutely smothered in canned beef gravy, and served with a swoop of canned tomato soup concentrate. It sounds disgusting, doesn't it? Well, you're wrong. Very wrong. But it does not matter, because the beauty of cabbage rolls is you can stuff them with whatever you want.
Rating: 8.4/10.
Banana Ritz Pudding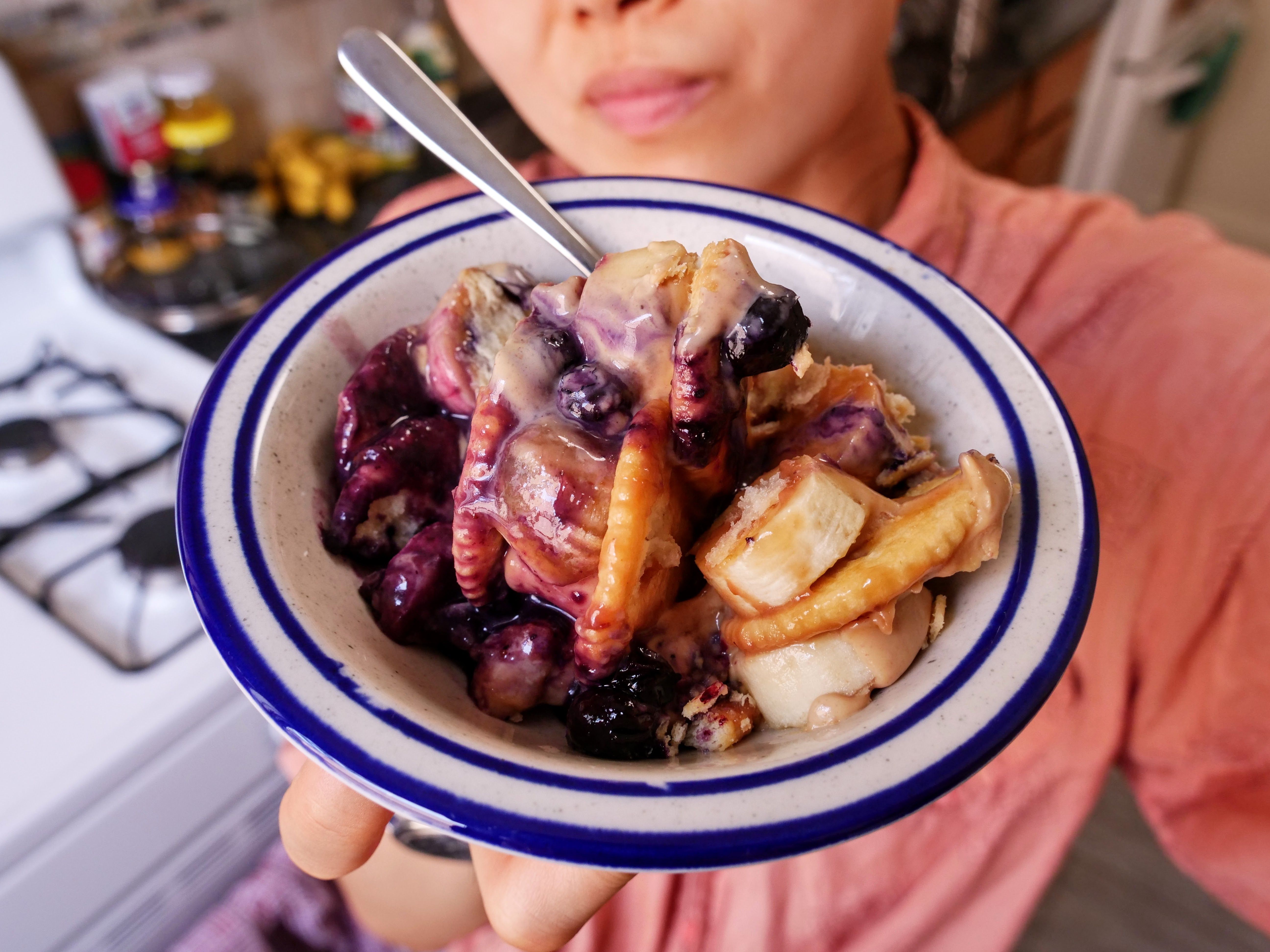 When you don't have pudding, you make do with some watery jam and peanut butter. Add some plenty of sliced bananas and a thin layer of Ritz crackers and some time in the fridge, you can make the next best thing to perfect banana pudding: a banana Ritz pudding.
Rating: 8/10.
Source: Read Full Article