Total:

2 hr 30 min

Active:

15 min
Ingredients
Directions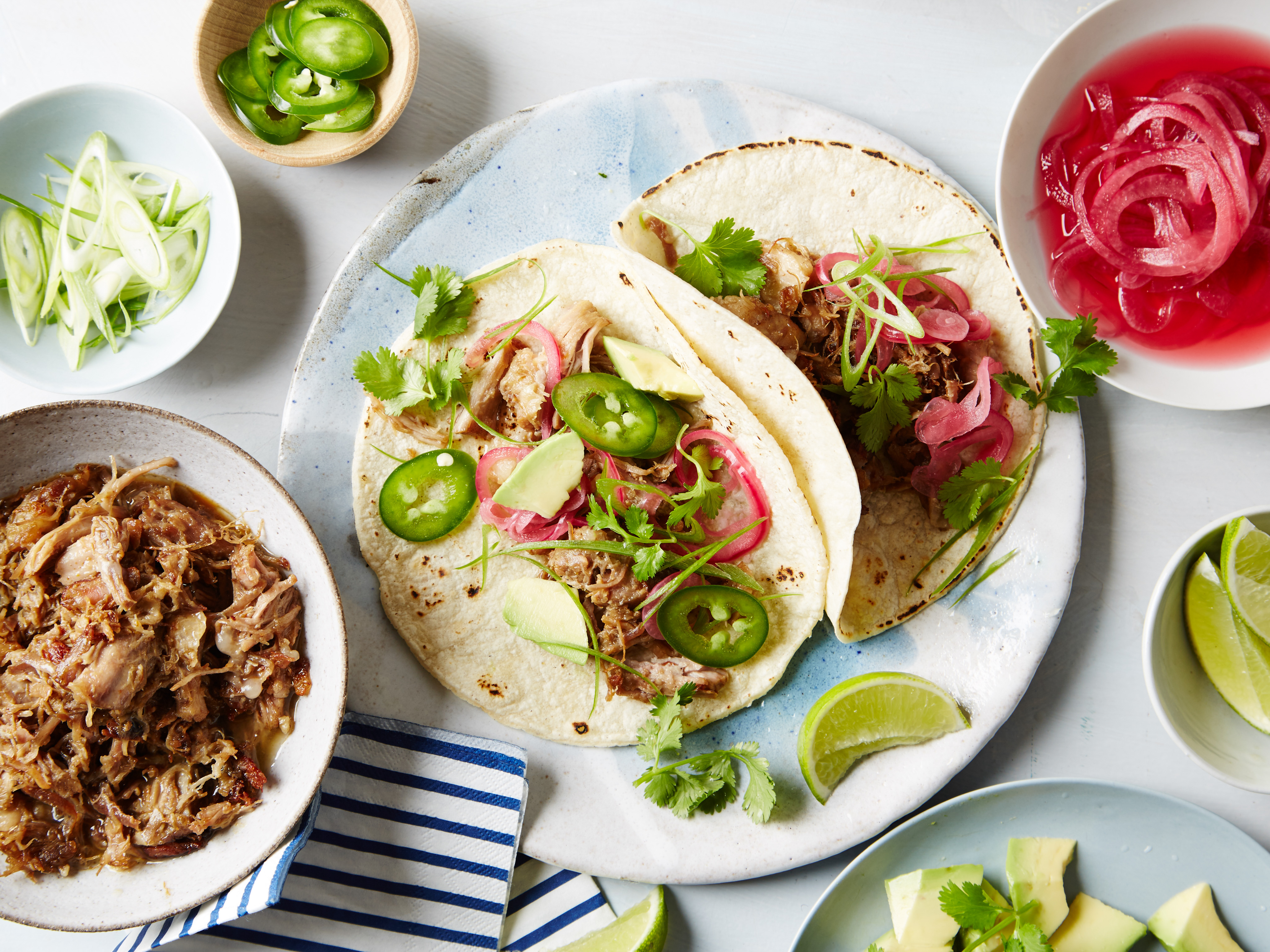 Toss the pork with 2 teaspoons of salt. Transfer to a 6- to 7-quart Dutch oven or pot along with the oil, oregano, red pepper, cloves, garlic, bay leaves, lime juice, orange peel and onion. Cover with 4 to 5 cups of water. Bring to a high simmer, then reduce the heat to low, partially cover the pot and simmer gently, checking occasionally to give it a stir, until the pork is tender and just beginning to fall apart, about 1 hour and 30 minutes. Fish out the bay leaves and orange peel. (The pork will not look super-attractive at this point but don't panic!)
Remove the lid and increase the heat to medium-high. Simmer vigorously, stirring frequently, until all of the water has evaporated, leaving only the oil, and the pork has browned and begun to fry slightly at the bottom of the pot; continue to cook, scraping up the bottom of the pot frequently to release the fried bits, 30 to 40 minutes. Use a slotted spoon to remove the pork from any remaining oil in the pot.
Serve with tortillas and suggested toppings to make tacos.
Source: Read Full Article