Onto a dish that everyone is obsessed with: air fryer Brussel sprouts. I had to make them and guess what? Now I am obsessed, too. They cooked up in no time and each tiny leaf got so, so, so crispy.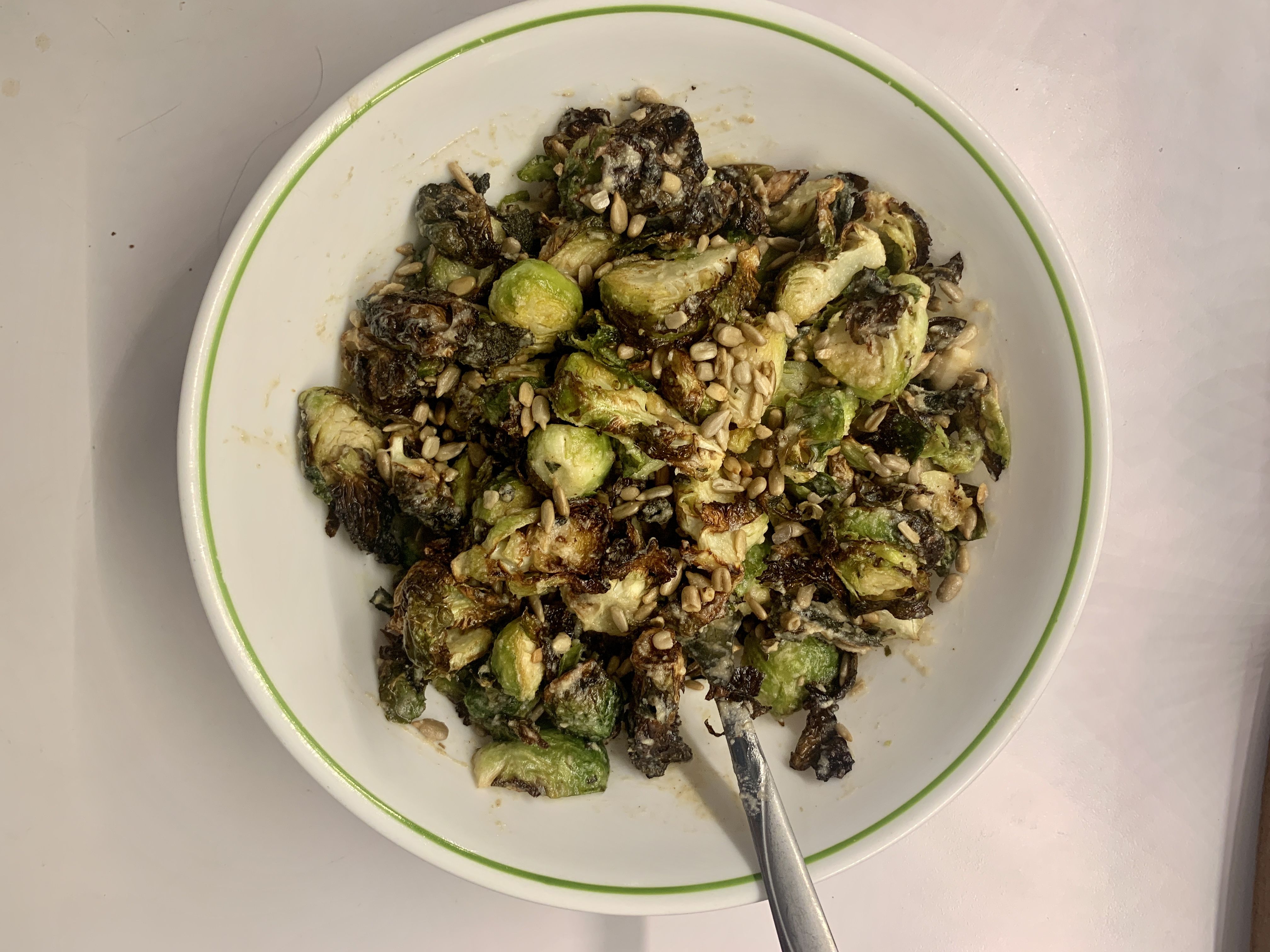 At this point, I really wanted to push the limits of the air fryer, so I made what I'd call an air fryer salad. It started off with salmon, an air fryer favorite, then I cooked some carrots inside. And finally came my salad hack — roasting cooked quinoa, so it becomes a crunchy topper for the veggies. All that went over arugula with parmesan cheese, avocado, and sunflower seeds, and yeah…it all came together so much faster than it would have if I'd used a stove!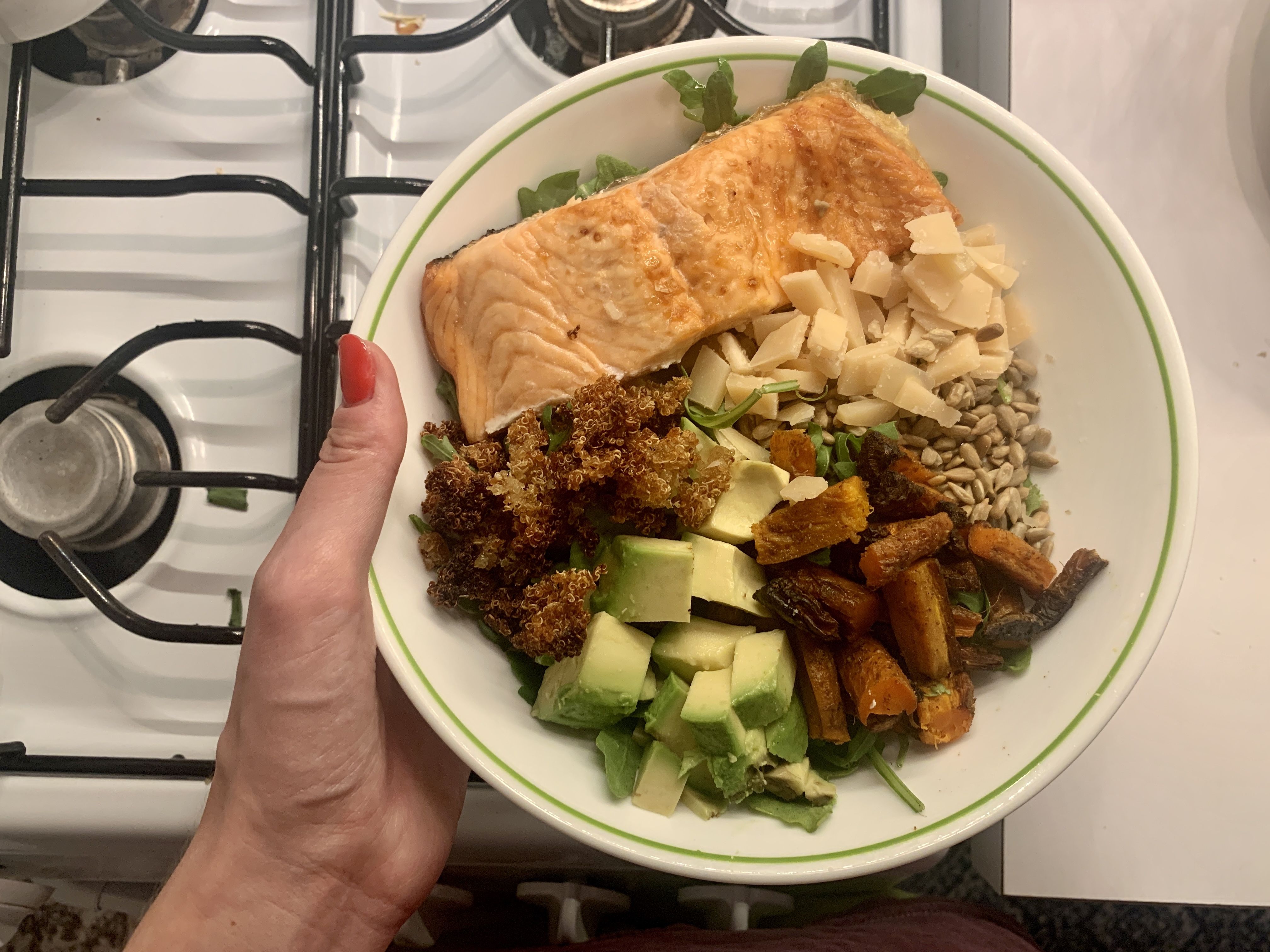 One of my last meals was a butternut squash gnocchi dish. I cut the squash in half and roasted it in the air fryer at 390 for about 30 minutes. Then I pureed it, mixed it with a little cream, garlic, pasta water, and the gnocchi. Yum!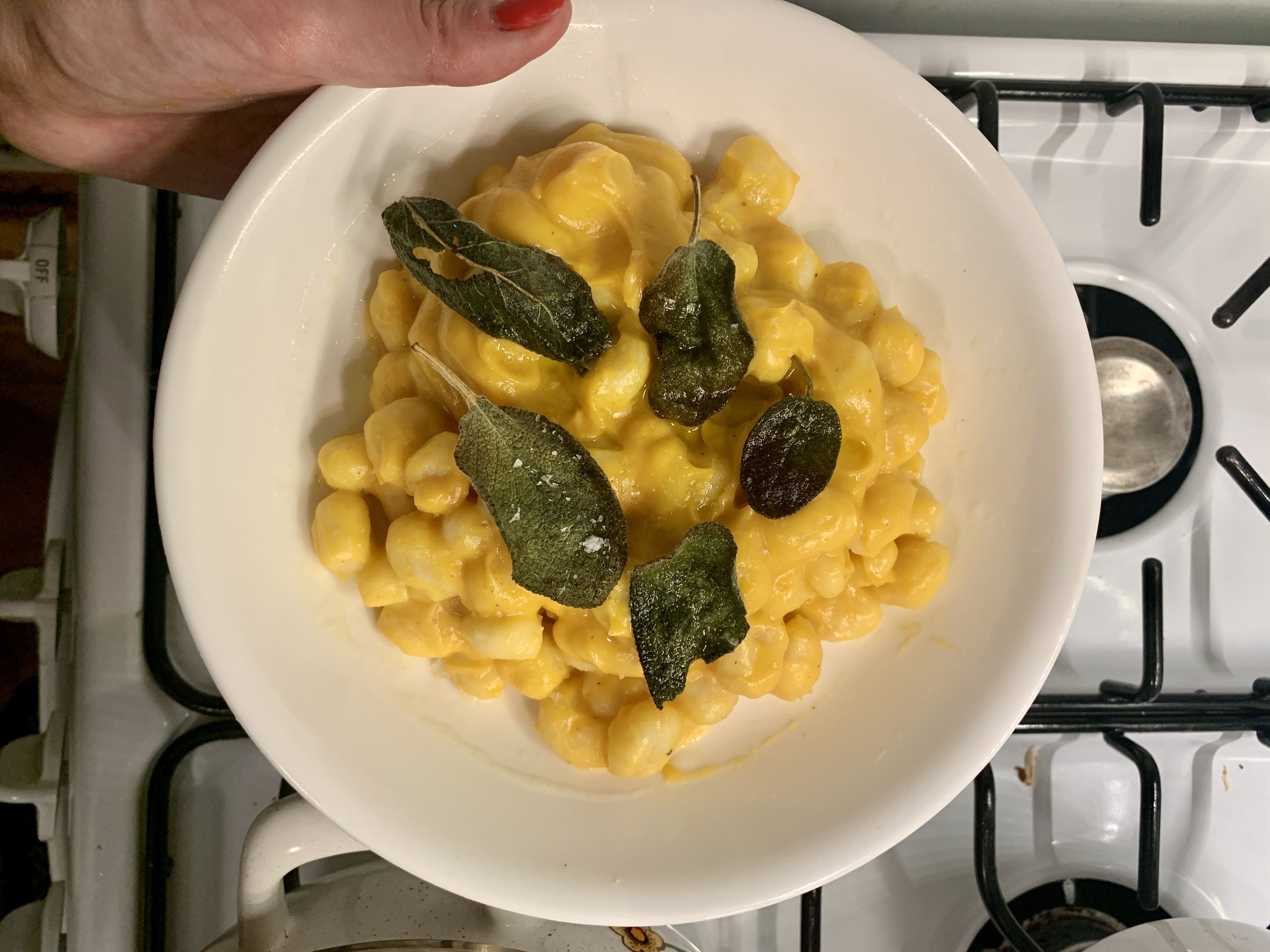 In the midst of my delightful surprise, there was definitely one drawback, though. The air fryer is a real pain to clean! You have to remove the baskets, take out the grates, wash them all, and put them back, plus wait for the device to cool down before you even start cleaning. The process almost makes scrubbing pots and pans look appealing.
The appliance also takes up quite a bit of space on my counter. I did get a double basket air fryer, which is of course double the size. But as someone who lives in a New York City kitchen, having to sacrifice such substantial counter space breaks my heart a little.
Still, I was mostly quite happy with the air fryer, and I even figured out some cool hacks during my week of fryer madness. The idea that I could keep discovering new tricks, techniques, and dishes made me love the slightly clunky machine a little bit more.
If you coat fresh sage in a little oil and air fry it, it crisps up as if you actually fried it. I'm sure other herbs would work, too.
You can air fry an egg! Just line the basket with tin foil.
You can reheat your cookies, brownies, loaf breads, and any other desserts or baked goods in the air fryer to give them that fresh-baked texture.

So, is an air fryer worth it? Okay, I'm a convert. It's a resounding yes. Overall, the point of the air fryer is to make cooking easier for most people, and I want more people to feel comfortable in the kitchen. I think you have to find the right air fryer for your needs. Although the Ninja 2-Basket Air Fryer I got was a bit too big for my home, the fact that it can roast, reheat, and dehydrate (!!!), in addition to air fry, makes my internal chef very happy and excited to experiment.


Source: Read Full Article