Total:

1 hr 45 min

(includes standing and resting times)

Active:

30 min
Ingredients
Directions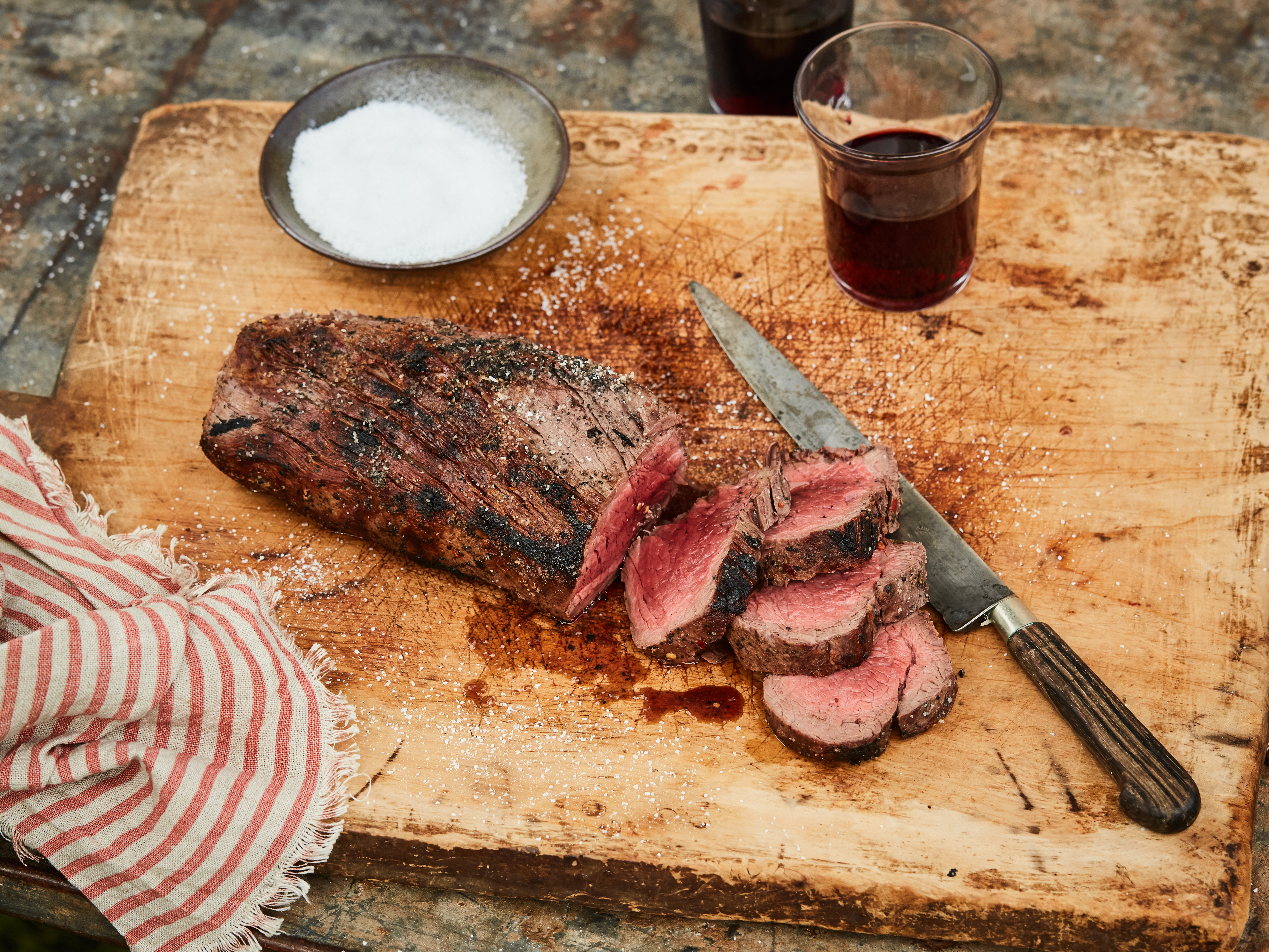 Special equipment:
Let the tenderloin stand at room temperature for about 1 hour.
Prepare a charcoal grill for medium-high heat.  
Put the wine in a medium bowl. Soak a large clean cotton towel in the wine until completely soaked. Wring out the towel until it is damp but not dripping. Lay the towel out flat on a work surface with a long side facing you. Sprinkle the salt on the towel to make a 16-by-12-inch rectangle that is about 1/4 inch thick. Scatter the red pepper flakes, black pepper and oregano sprigs on the salt. 
Position the tenderloin on the bottom center of the salt rectangle, so there is about a 1-inch border of salt on the bottom edge. Roll up the tenderloin in the towel, folding in the sides and making sure the meat is covered in salt on all sides. Tie the towel tightly with kitchen twine at 1- to 2-inch intervals.  
Place the wrapped tenderloin directly on the coals for 10 minutes, then flip and cook for another 10 minutes. Remove to a metal baking sheet and let rest for 5 minutes, then cut the tenderloin out of the towel and break away the salt crust. Transfer to a cutting board. Let rest for another 10 minutes before slicing.
Source: Read Full Article