Total:

45 min

Active:

30 min
Ingredients
Directions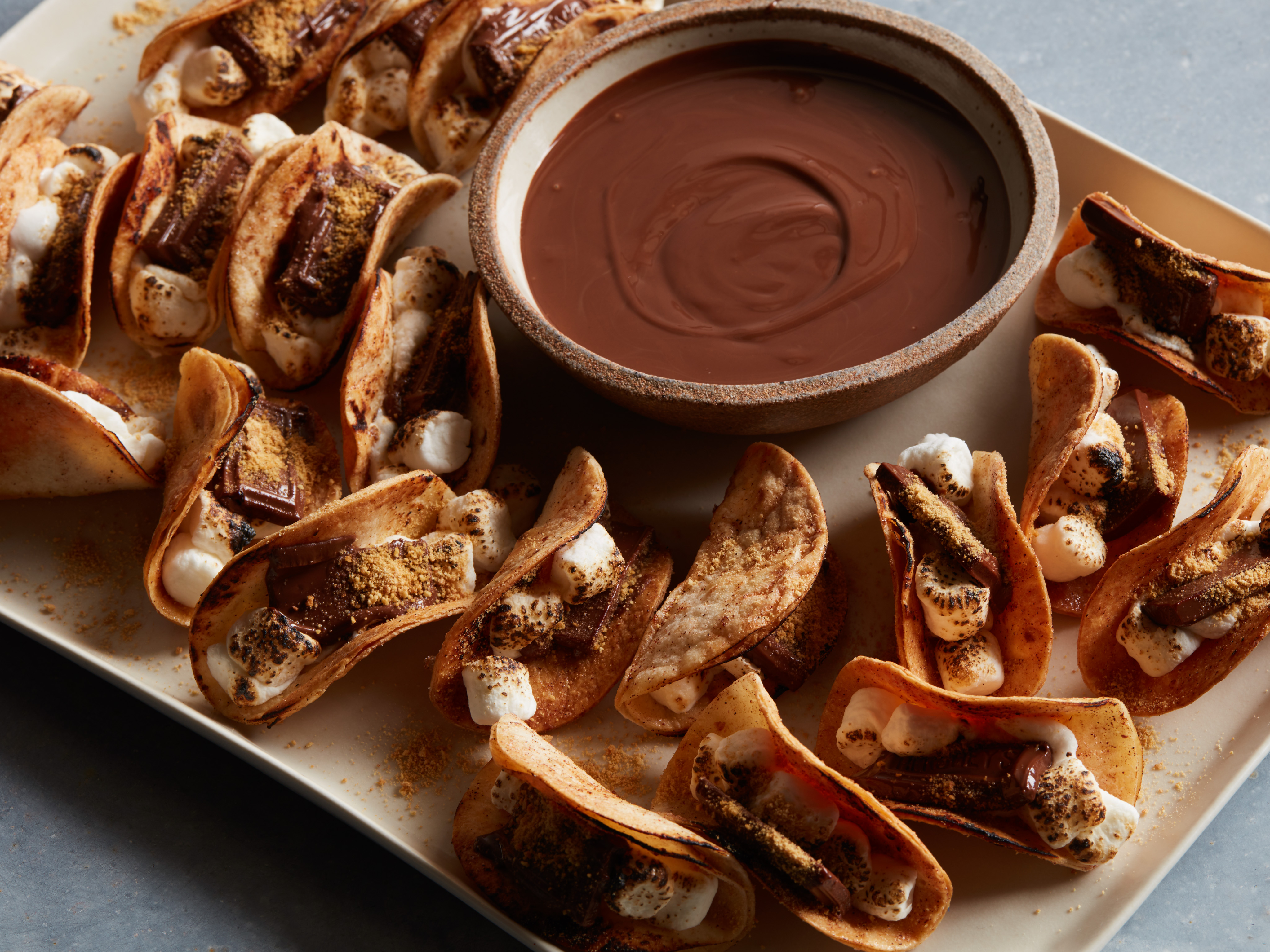 Special equipment:
Preheat the oven to 350 degrees F. Use a 3-inch round cookie cutter to cut 34 rounds from the tortillas.
Microwave the butter, sugar and cinnamon in a medium microwave-safe bowl in 30-second intervals, stirring in between each, until the butter is melted. Brush both sides of the tortilla rounds with the butter mixture. 
Flip two 12-cup muffin tins upside down. Place the tortilla rounds in between the muffin cups in both directions, folding them to create mini taco shells (you should get 17 per muffin tin). Bake until the shells are crisp and just beginning to turn light golden brown, 11 to 13 minutes. 
Carefully overstuff each shell with mini marshmallows while they are still warm and in the muffin tins. Using a kitchen blowtorch, toast the marshmallows until golden brown all over. Stuff 1 milk chocolate rectangle on top of the marshmallows on each taco, pushing it down so the warm marshmallows melt the chocolate. Let sit until partially melted, about 5 minutes, then use the kitchen blowtorch to melt the chocolate completely. 
Put the remaining chocolate in a small microwave-safe bowl and microwave in 30-second intervals, stirring in between each, until melted, about 1 minute. 
Transfer the tacos to a serving platter, sprinkle with the graham cracker crumbs and serve warm alongside the melted chocolate for dipping.
Source: Read Full Article