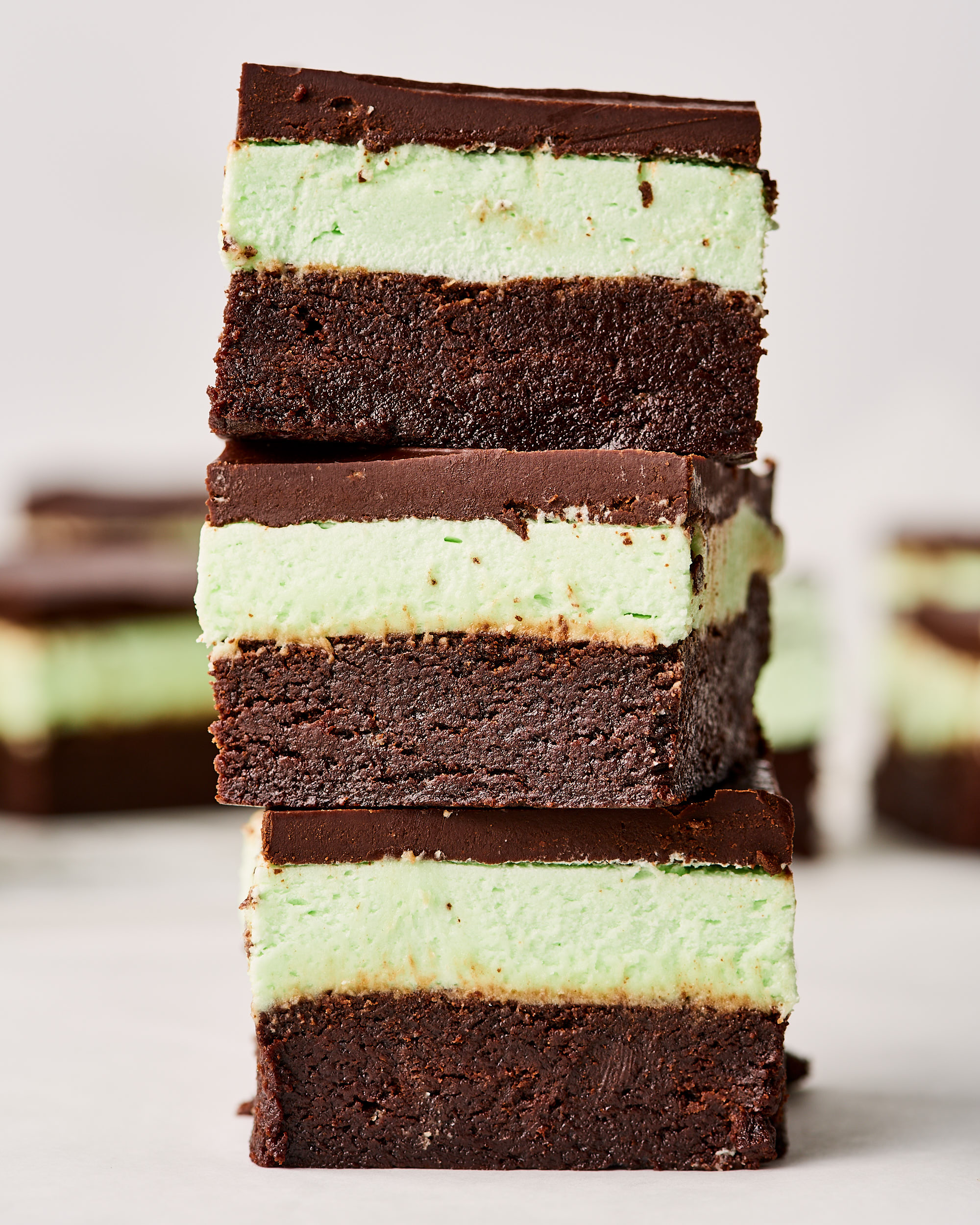 This St. Patrick's Day, skip the green beer and head straight to dessert (if this stack of fudgy mint brownies doesn't convince you, I don't know what will). We've rounded nine of our favorite St. Paddy's day treats — from the easiest Lucky Charms Rice Krispies treats to a dark chocolate Guinness cake — so take your pick and get baking. Then, serve to some *very lucky* guests.
1. Triple-Decker Mint Brownies
Also known as Grasshopper brownies, these beauties boast a fudgy brownie base, topped with fluffy mint buttercream and a shell of chocolate ganache. Stash some away before guests arrive to ensure you have a few to nosh on tomorrow.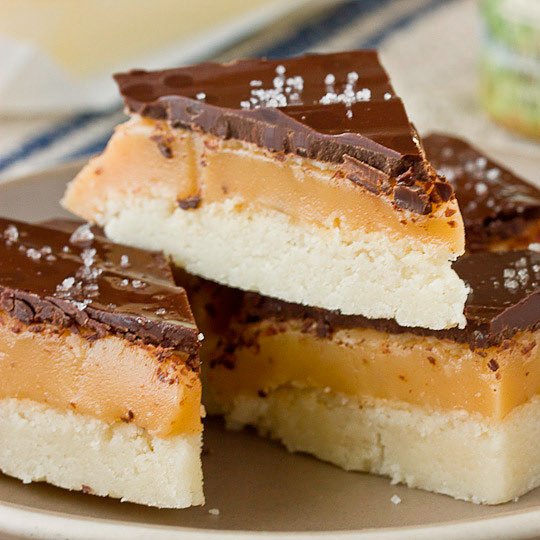 2. Irish Shortbread Toffee Bars
These toffee bars also go by another name: millionaire bars! They're sweet and rich, with a buttery shortbread base, chewy toffee center, and salty chocolate topping. Although they're popular in the South, they originated in — you guessed it — Ireland.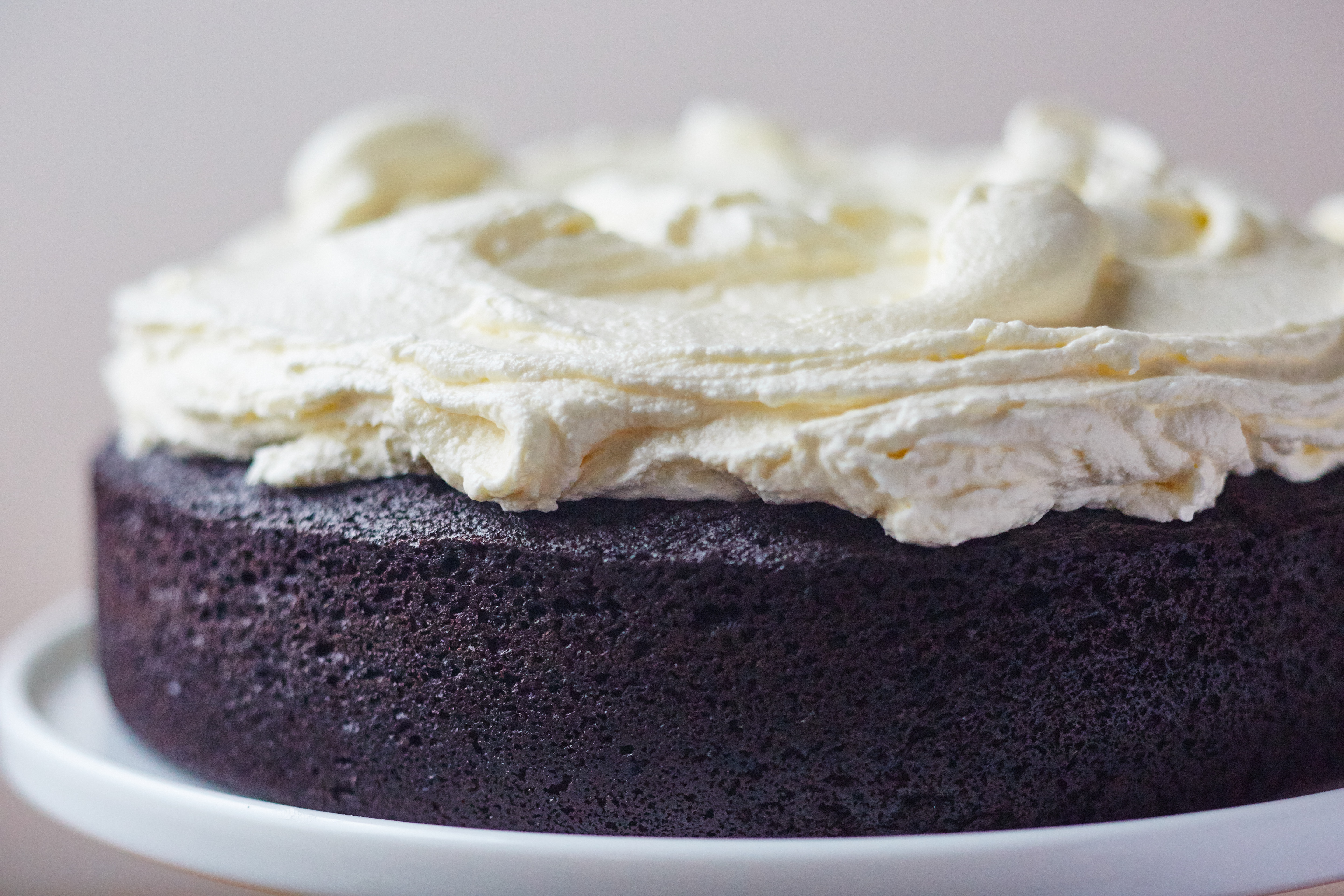 3. Dark Chocolate Guinness Cake with Cream Cheese Frosting
Strong-bodied stout beer, extra-dark cocoa powder, and full-fat sour cream give this cake its deep flavor and moist, fudgy texture. With swirls of cream cheese frosting on top, it's meant to resemble a pint of Guinness.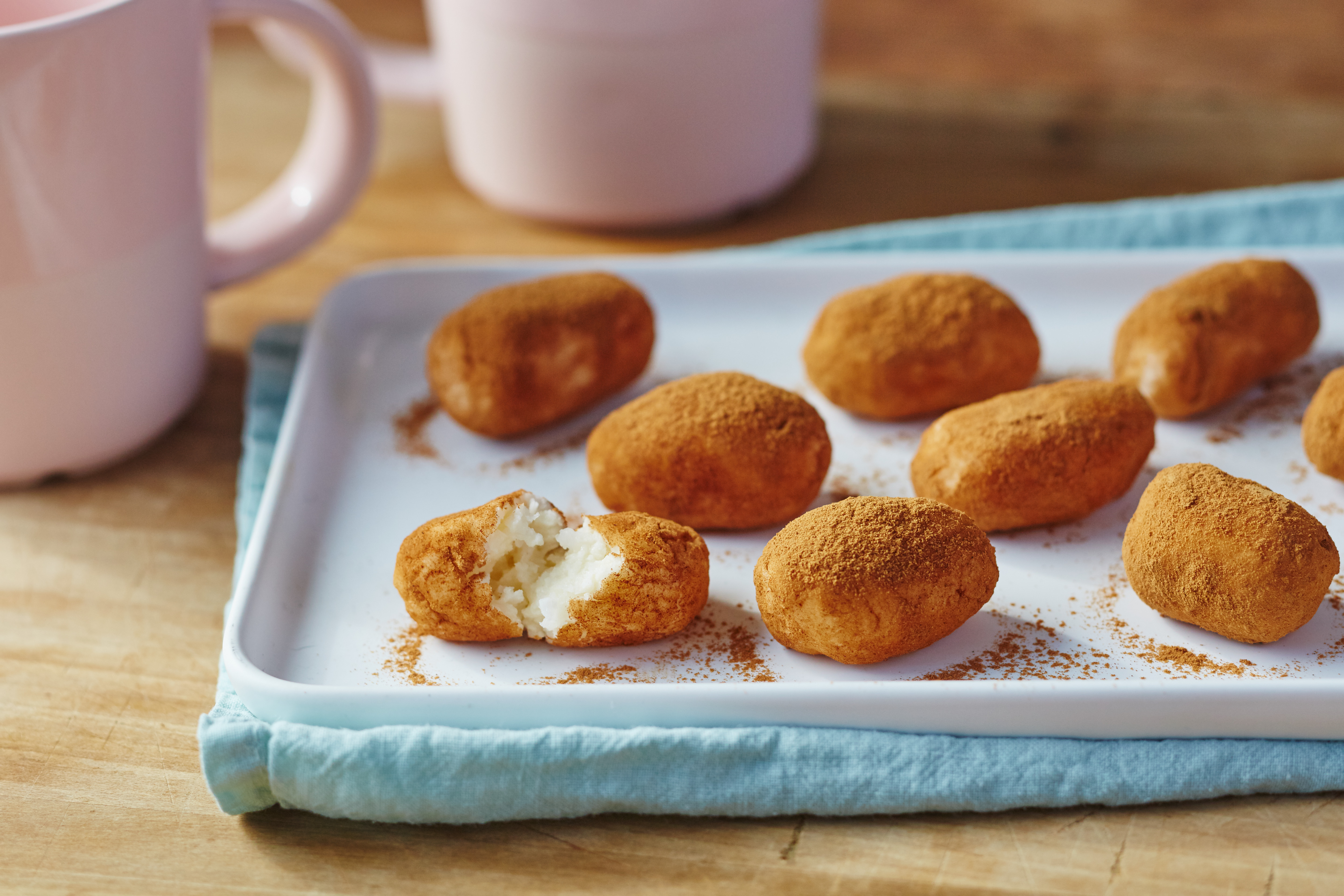 4. Irish Potato Candy
Don't worry, these candies aren't actually made of potatoes — they're just meant to resemble them. In fact, they taste just like Mounds bars, with their no-cook coconut and cream cheese center. A quick toss in some ground cinnamon gives them their resemblance to cute mini potatoes.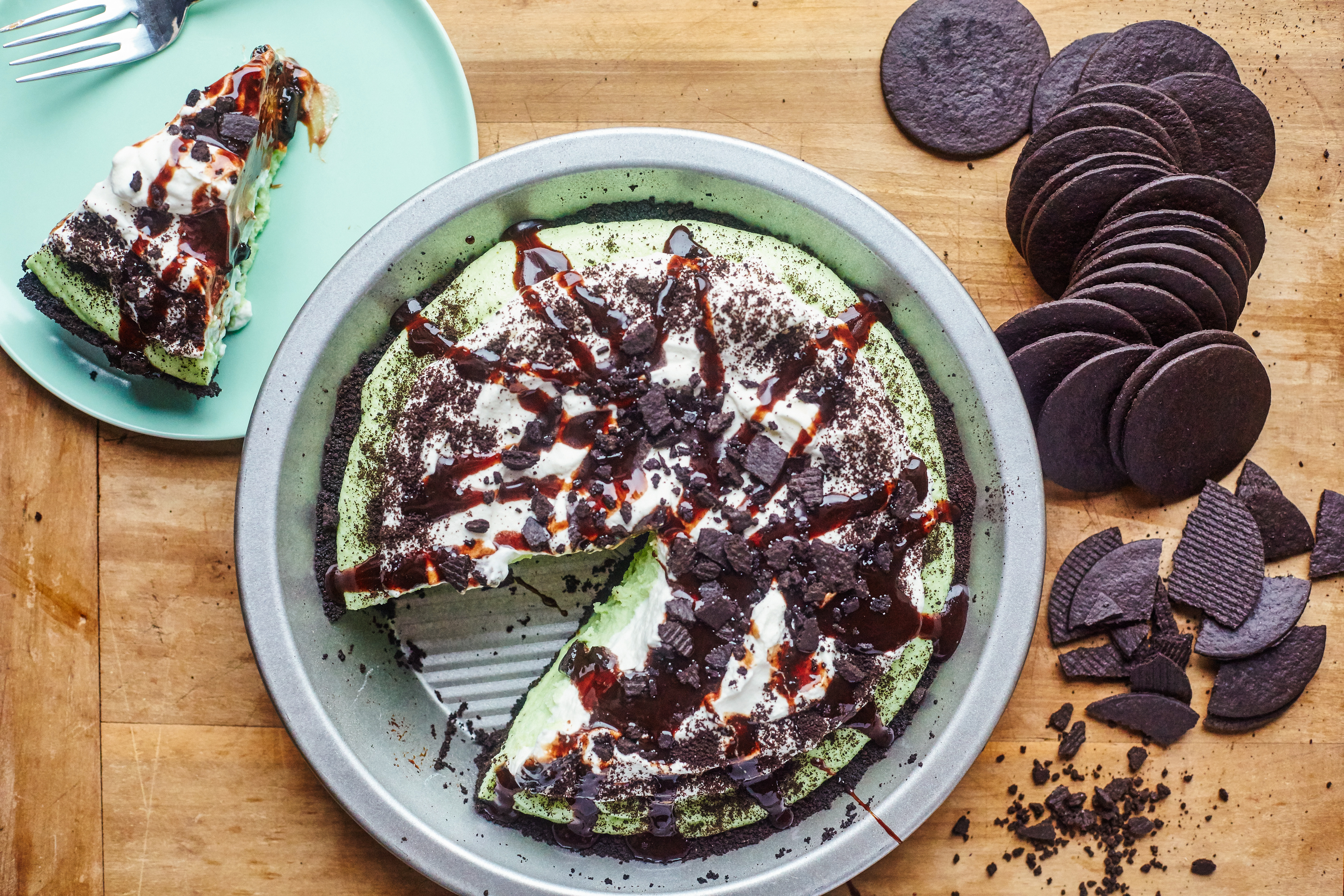 5. How To Make Classic Grasshopper Pie
If you never turn down an Andes Mint and stock up on Thin Mints whenever the Girl Scouts come around, you need to try Grasshopper Pie. The airy mousse filling is flavored with mint and chocolate liqueurs, then poured into a chocolate cookie crust.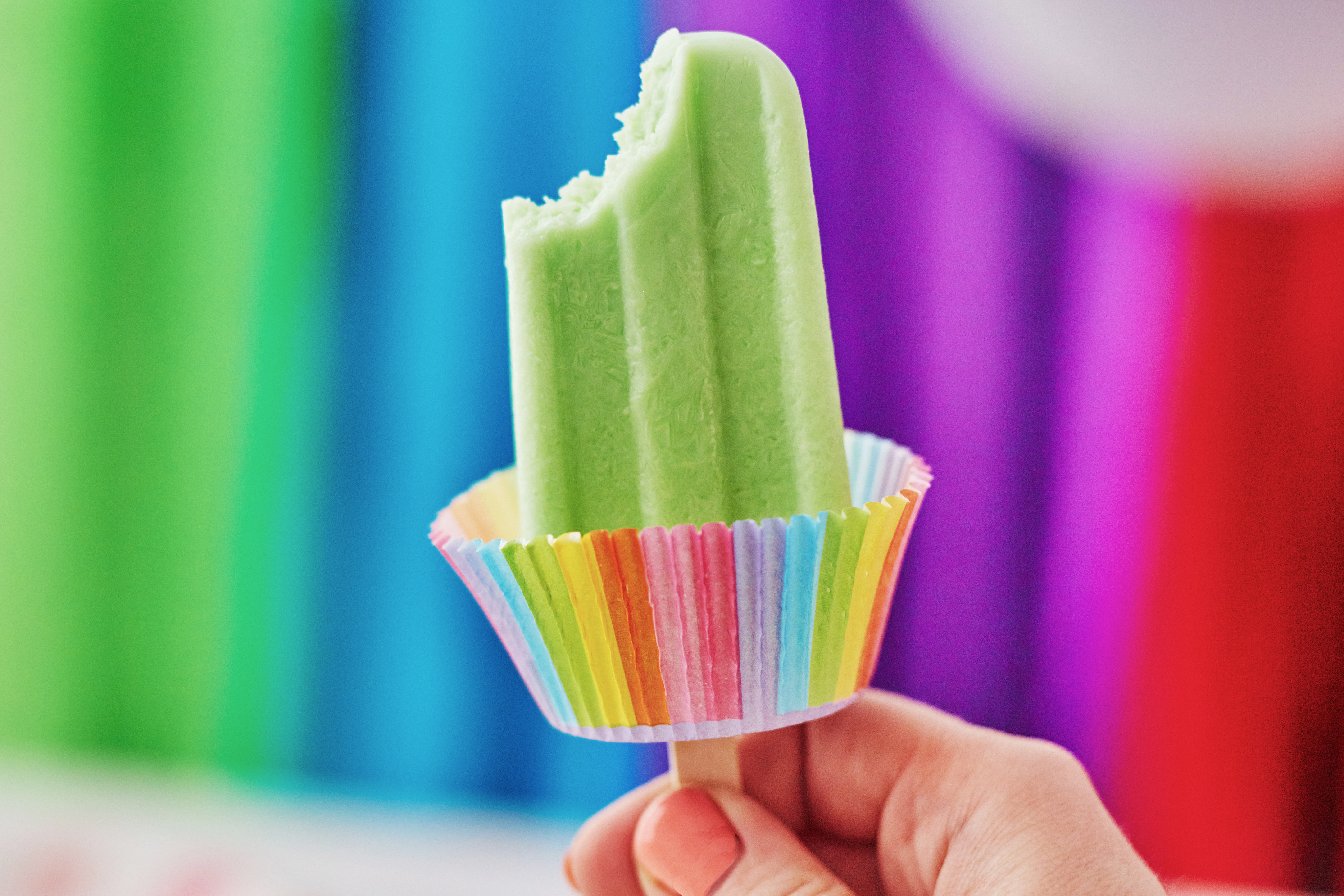 6. Shamrock Pops
For a fun, kid-friendly, no-cook treat, look no further than these four-ingredient ice pops. Think of them as the best parts of a Shamrock shake, packaged in the form of refreshing ice pops.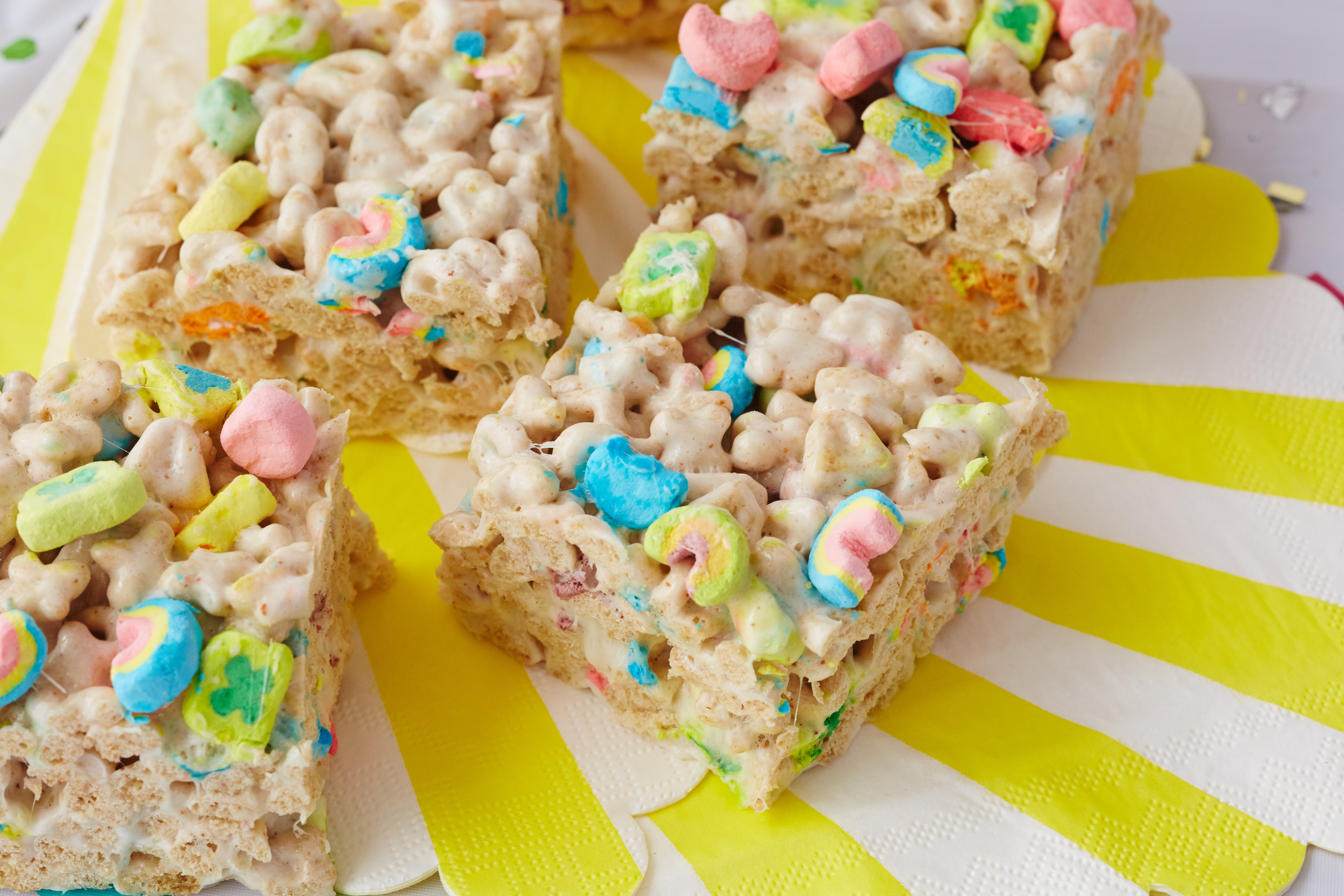 7. Lucky Charms Marshmallow Bites
When Rice Krispies treats get together with Lucky Charms cereal, these three-ingredient bars are born. If you have a few extra minutes, it's worth digging out some extra marshmallows from the cereal box to sprinkle on top.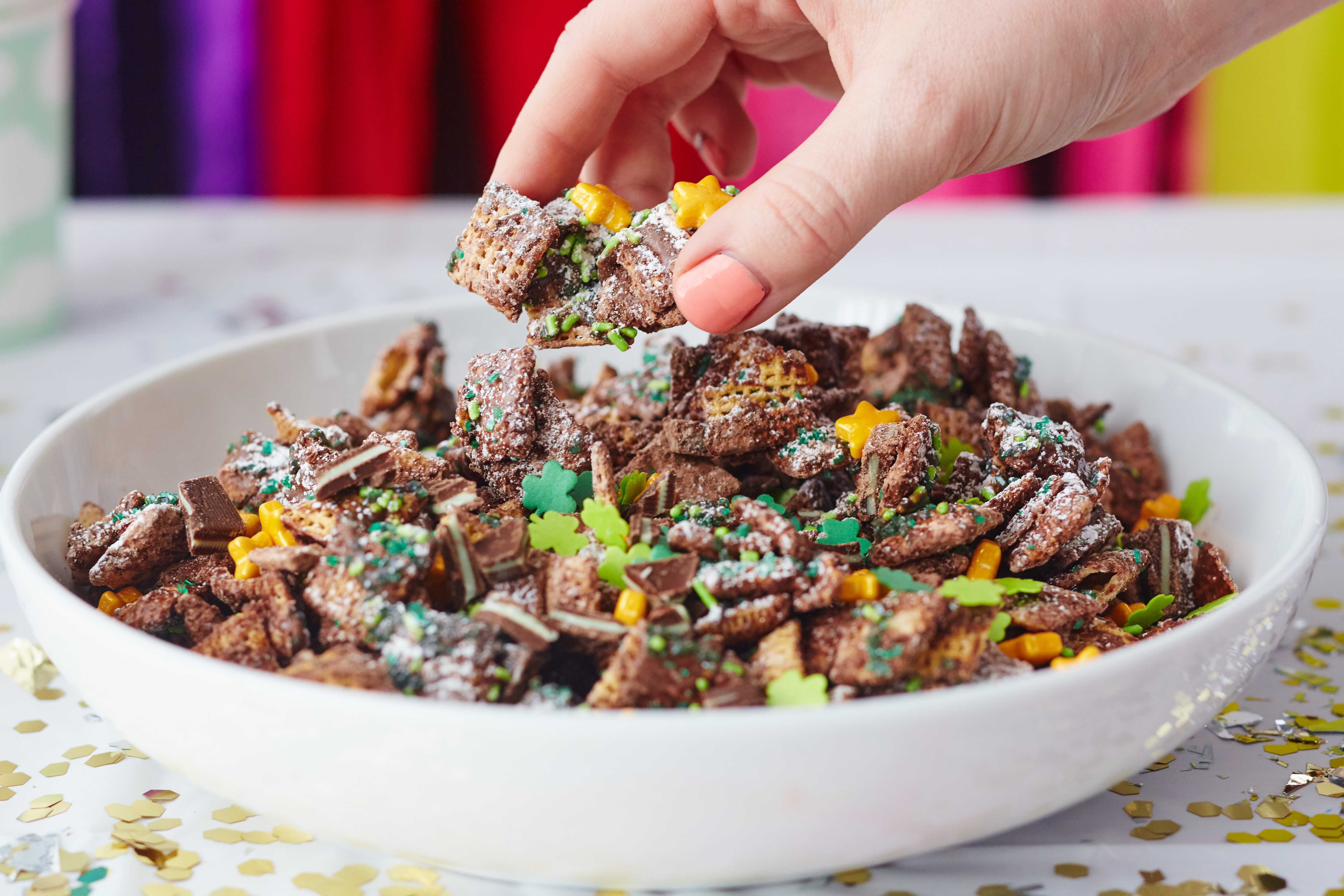 8. Mint Chocolate Puppy Chow
Give puppy chow the St. Patrick's Day treatment by following a no-fuss formula and using mint-chocolate baking chips in place of the chocolate and peanut butter (or Nutella). It's such a fun and festive snack!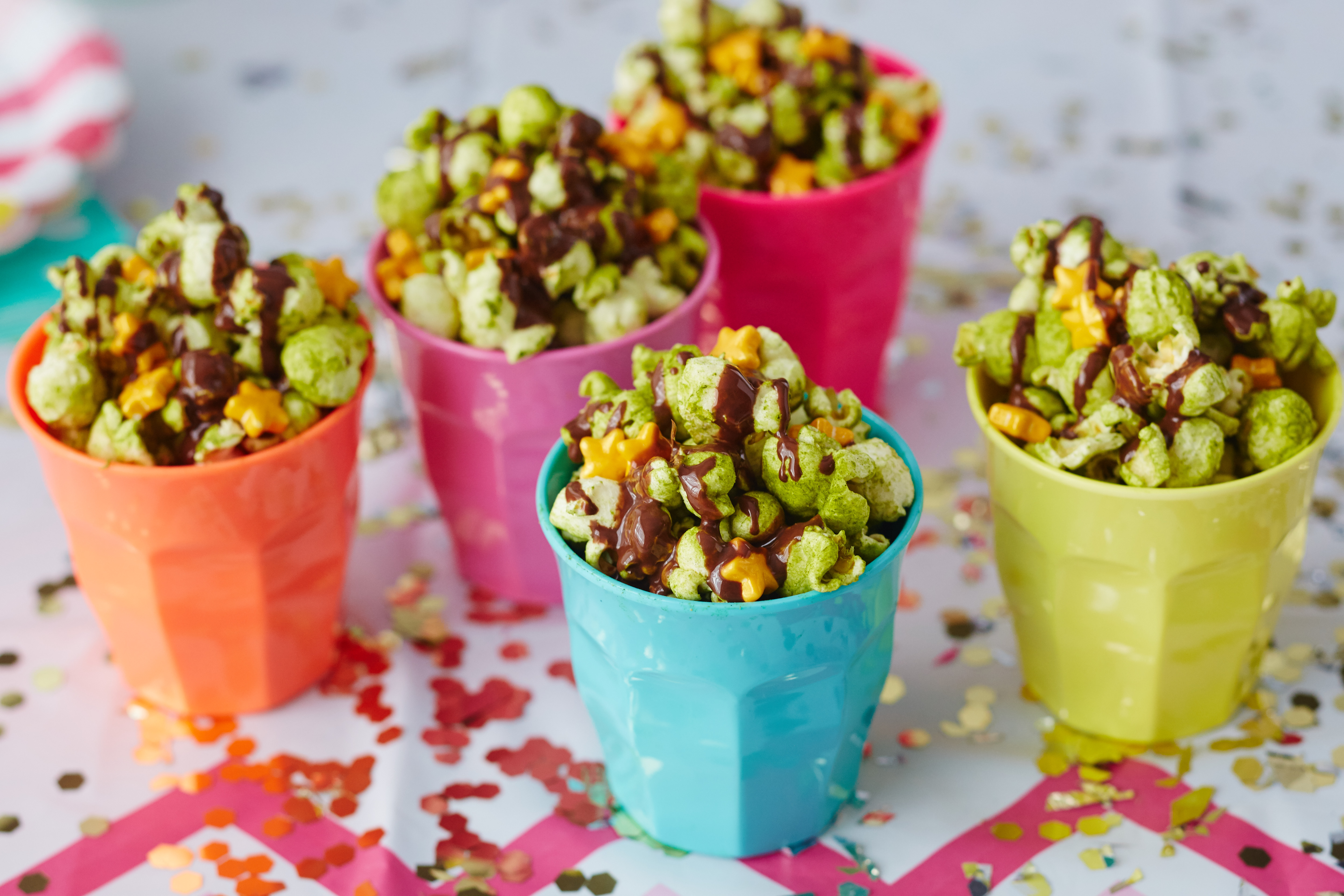 9. Matcha and Dark Chocolate Popcorn with Sea Salt
Earthy matcha and sweet dark chocolate combine to create a festive popcorn treat. Enjoy as soon as it comes off the stove, or stash in the fridge for a few minutes to let the chocolate drizzle firm up.
Source: Read Full Article