This is my cousin Paula's recipe for seafood chowder.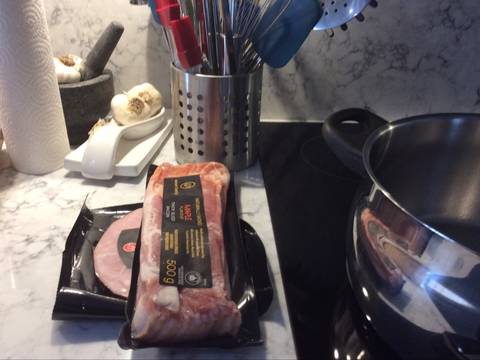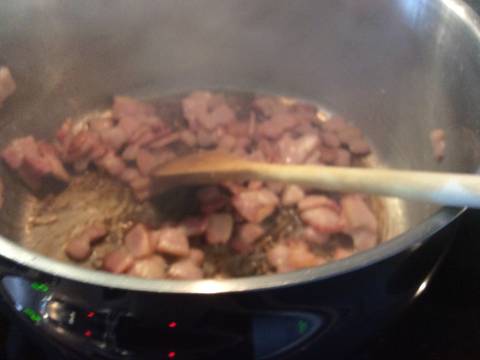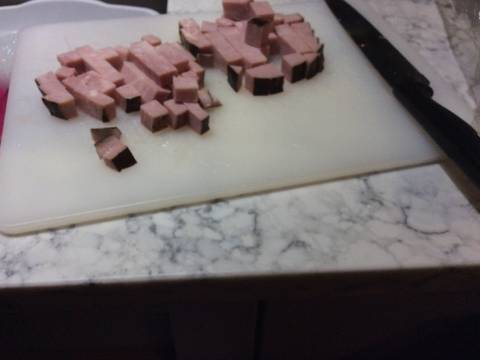 Add chicken stock and bullion to bacon and ham. Scrape bottom of pot with wooden spoon. Add spices.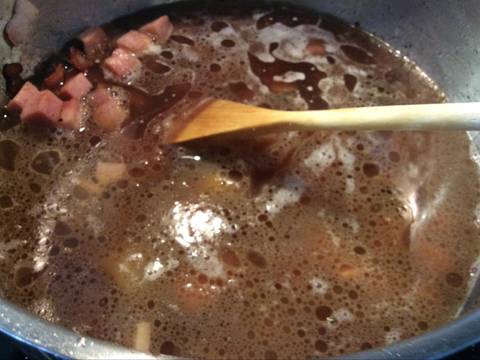 Cut all veggies up into bite size. Add potatoes and cook till soft.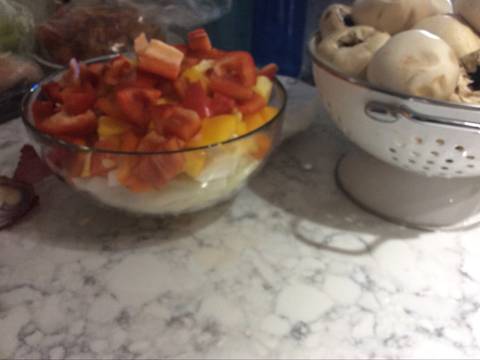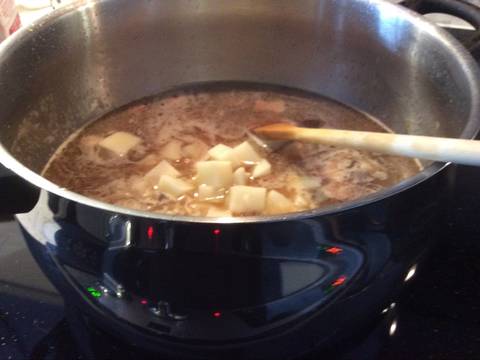 Add rest of veggies. You could also add corn niblets.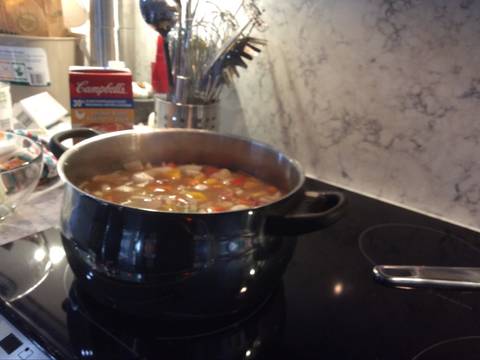 Add prawns, scallops and milk and cream.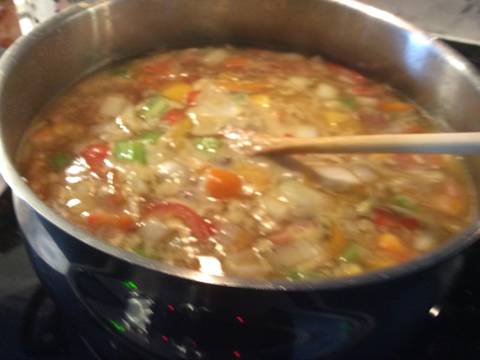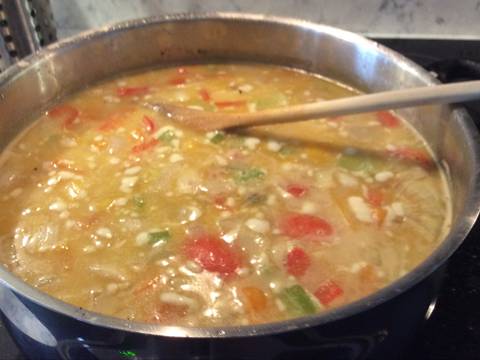 Scoop out and eat with French bread.
Source: Read Full Article