Total:

45 min

Active:

20 min
Ingredients
Directions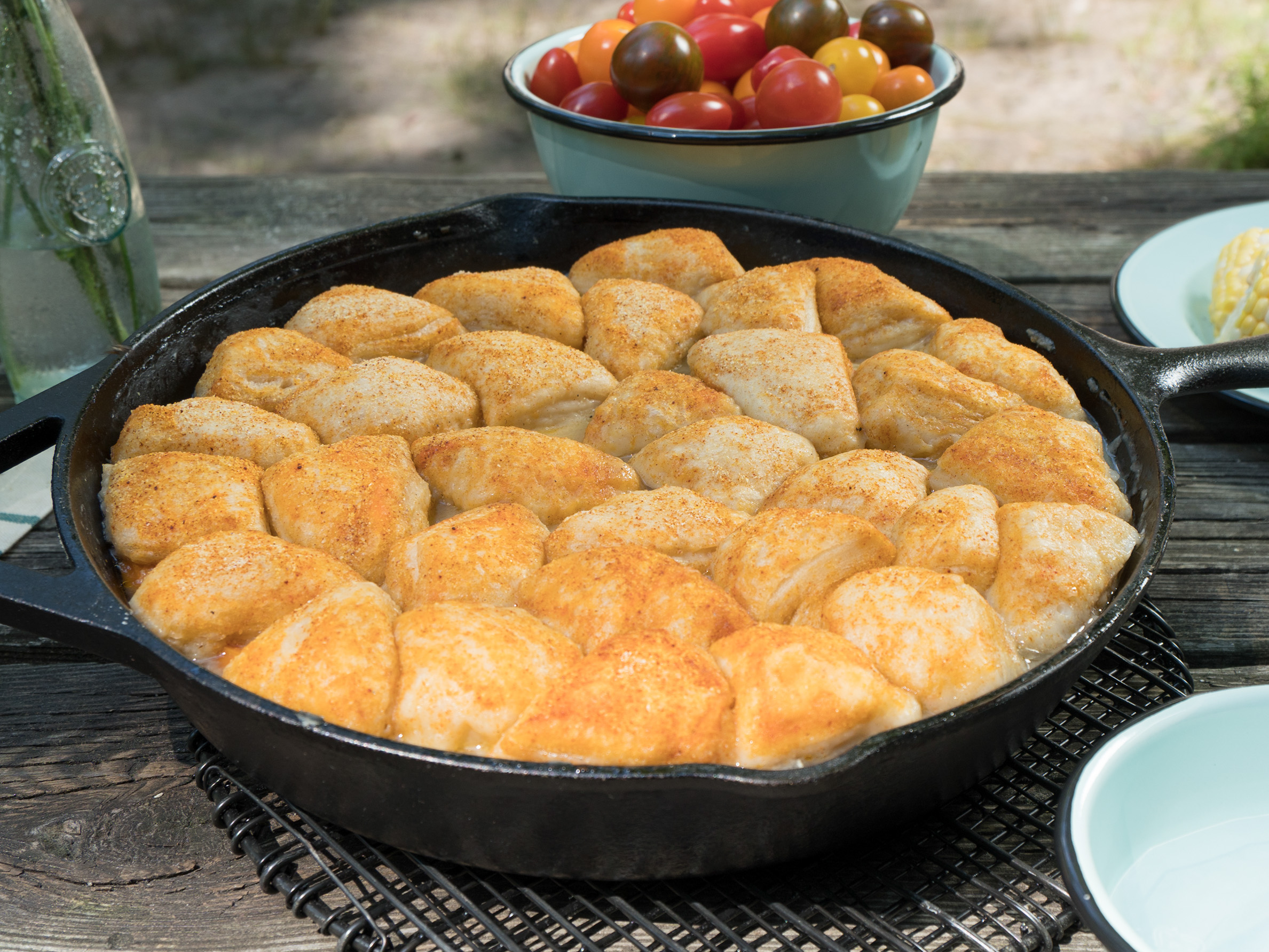 Combine the cornmeal, paprika and 1/2 teaspoon salt in a medium bowl. Cut each biscuit dough round into quarters. Toss to coat with the cornmeal mixture. Set aside.
Melt the butter in a large skillet with a lid over medium-high heat. Add the onions and cook uncovered, stirring often, until slightly softened, about 5 minutes. Sprinkle with the flour and stir to coat the onions. Slowly stir in the chicken broth 1 cup at a time. Add 2 teaspoons salt and 1/2 teaspoon pepper and bring to a boil. Reduce the heat to a strong simmer and stir in the chicken, celery and carrot.
Put the biscuit pieces on top of the chicken mixture, cover with the lid and cook until the biscuit dough is cooked through, light and fluffy, about 25 minutes. Sprinkle with the parsley before serving. 
Source: Read Full Article