Total:

1 hr 15 min

(includes resting time)

Active:

25 min
Ingredients
Directions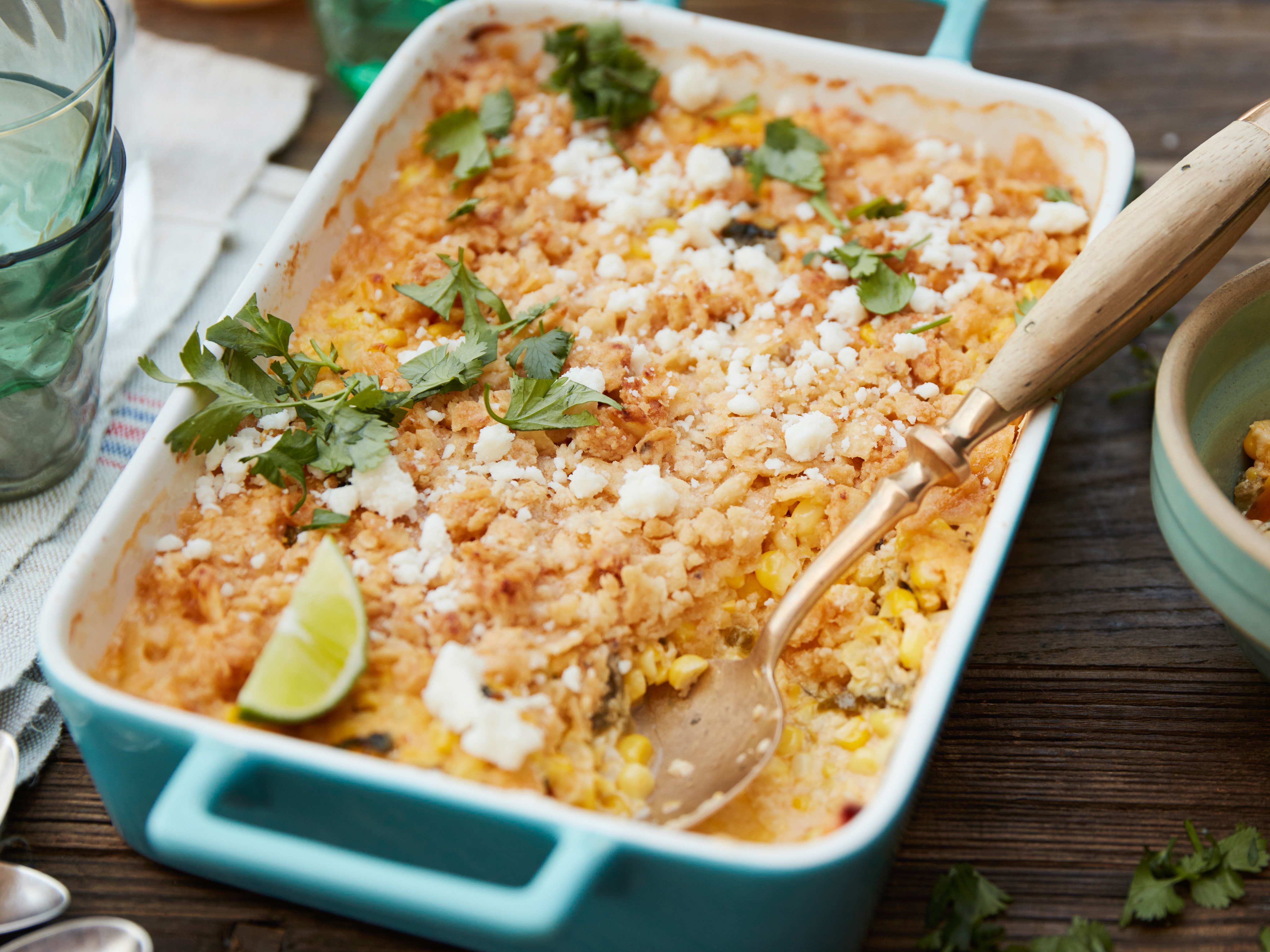 Preheat the oven to 375 degrees F. Butter a 2-quart baking dish.
Toss the corn kernels with their juices and heavy cream together in a large bowl and mix to combine. Transfer 1 cup of the corn mixture to a food processor and puree until very smooth, then add back to the bowl. Fold in the jalapenos, chipotle sauce, 1/4 cup cilantro, and 1 1/2 teaspoons salt. Spread the corn mixture evenly into the prepared baking dish.
Mix the crushed tortilla chips, flour, sugar and 1/2 teaspoon salt in a medium bowl. Drizzle in the melted butter and toss together with a fork until clumps start to form. Sprinkle evenly over the corn filling.
Bake until the top is light golden brown and the corn filling is bubbling up the sides, 35 to 40 minutes. Let sit for 10 minutes. Sprinkle with the Cotija and remaining 1/4 cup cilantro. Serve with lime wedges on the side.
Source: Read Full Article